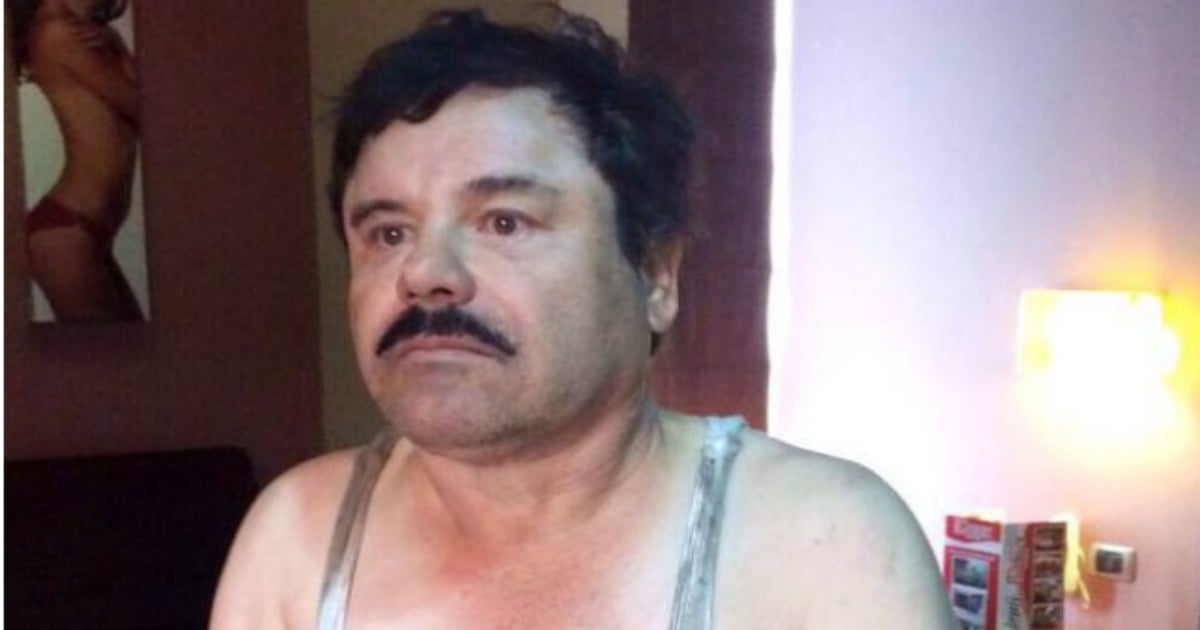 A Mexican drug lord wearing a dirty singlet got re-captured on the weekend.
Did you see it on the news? It's relevance to most of us was little more than a passing – oh good to get guys like him back in jail  – and a brief snigger at the state of his dirty singlet.
But the case has now become interesting with the news that a major Hollywood actor conducted a lengthy seven-hour secret interview with the mega-rich drug lord – and may have inadvertently led to his arrest.
In an extraordinary twist to the tale of Mexican drug lord Joaquin "El Chapo" Guzman it has been revealed that Hollywood actor Sean Penn interviewed the Mexican drug kingpin at a secret location soon after his jail break in October – and that this interview helped authorities recapture Guzman.
Penn's interview with Guzman, who has twice escaped from Mexican maximum security prisons, appeared on the weekend in Rolling Stone magazine.
The seven-hour interview with Guzmán was followed by extensive and phone and video contact between Penn and the druglord. The article is accompanied by a two-minute video interview of Guzmán in which the drug lord answers questions that Penn sent via an online messaging service.
Guzman's latest escape from the maximum security Altiplano jail in July was through a secret tunnel in his shower.
On Friday he was captured after a bloody shootout that left five suspects were killed and six others arrested.
The interview was arranged by a famous Mexican actress Kate del Castillo who had been in touch with Guzman about making a biopic of his life.
In the interview, Guzman defends his work at the head of the world's biggest drug trafficking organization, one blamed for thousands of killings. When asked if he is to blame for drug addiction he tells Penn "No, that is false, because the day I don't exist, it's not going to decrease in any way at all. Drug trafficking? That's false."