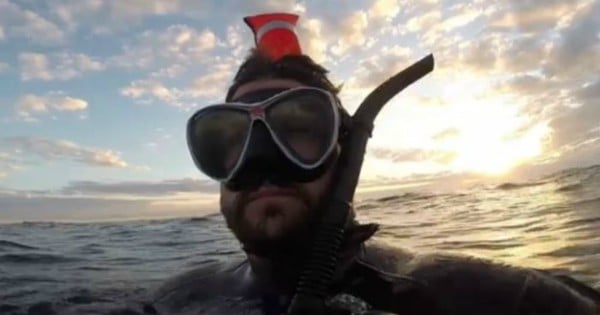 A scuba diver who spent more than six hours drifting off the south-east Queensland coast after becoming separated from his group will not let the experience keep him out of the water.
Jacob Childs was the subject of an extensive air and sea search off the coast of Bundaberg on Tuesday afternoon.
The 30-year-old, who considers himself a "relatively experienced diver", was in the water at the Althea Wreck, approximately 30 nautical miles north-east of Bundaberg, when he became separated from his crew and began to drift about midday.
He had the presence of mind to film himself, capturing his thoughts late in the day as daylight and hope were beginning to fade when search crews had failed to spot him in the water.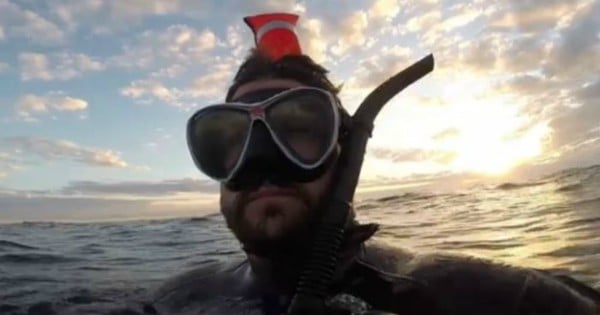 "So that's it. The sun goes down they won't do nothing. That's a wrap on old Jakey," he said in the video.
He was eventually rescued about 6:00pm, just after sunset.
"It's a long time to spend by yourself," he told the ABC a day after being rescued.
Mr Childs said he could see and hear helicopters around him but they were unable to spot him.