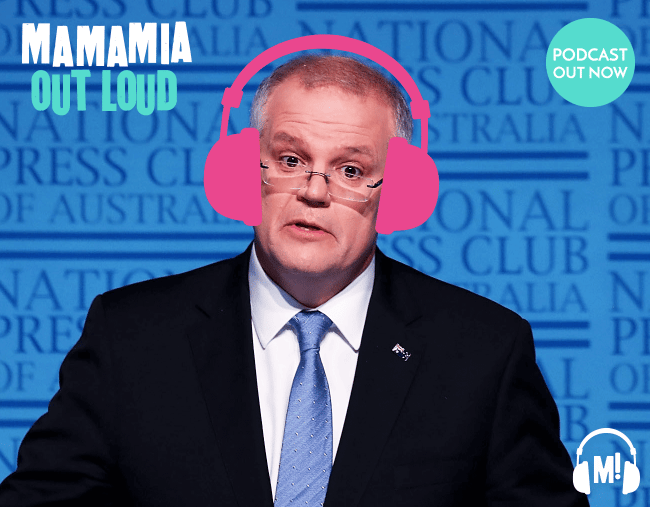 Note: This is our bonus episode covering all things #Libspill. 
Sometimes, when you don't ask for a new Prime Minister, you get one anyway.
This week the Government spilled all over Australia and we are just beginning to clean up the mess. So, who is Scott Morrison? What exactly did Malcolm Turnbull do wrong? And does this mean that all the politicians will just go back to doing their jobs now?
If you need a debrief, we're here for you.
The End Bits
Hosts: Holly Wainwright,  Jessie Stephens and Mia Freedman
Producer: Elissa Ratliff
Buy tickets for our live shows here.
COME TALK TO US
Join the Out Louders Facebook group here.
GET IN TOUCH:
Call the PodPhone on 02 8999 9386.
Head to https://www.mamamia.com.au/subscribe/ to this and all our pods delivered straight to your inbox.
Email the show at [email protected]
Download the Mamamia Podcast App here.
Find any book mentioned at apple.co/mamamia
This show is part of the Mamamia Women's Network.