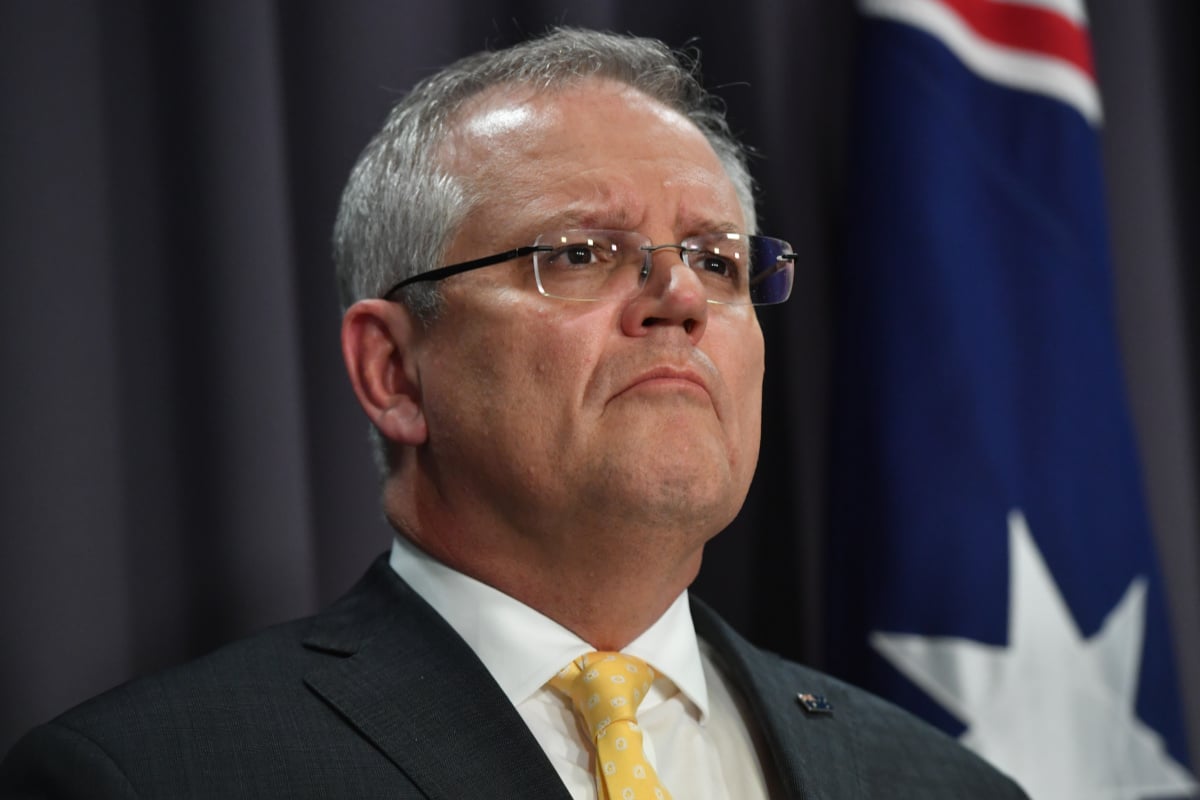 Scott Morrison (ScoMo), I may stand alone. But, I applaud you. I commend you. I respect you.
And I hope that even if you see one positive post – it will give you the confidence and motivation to keep going.
You just stood in front of the nation, visibly tired and exhausted. You are trying your best, there is no handbook and yet you are expected to have all the answers. In some cases, you're only the messenger.
Watch: The Prime Minister's address on Tuesday, March 24. Post continues below.
Everyone is talking as if you're the one to blame for this, that you created this, that you aren't doing enough or that you're doing too much.
People demanding a full lockdown yet rage and blame you for shutting down businesses and maneuvering towards a lockdown.
People forcing you to shut borders but uproar that you're not allowing people to come home.
People crying that you aren't acting fast enough, yet you aren't giving people enough notice to act.
People blaming you for businesses and services not acting fast enough as if you're the one sitting behind the service desk.
And don't forget it's your fault the Internet and websites aren't working.
People, grown-up adults, asking you to tell them what to do and then ignoring your advice.
Listen to Mamamia Out Loud, Mamamia's podcast on what women are talking about this week. Post continues below.
Essential employees need you to keep schools open so they can continue to work to help their communities and avoid joining the long line of Centrelink vulnerables, yet everyone else is demanding you to close schools. The advice is schools are open to help the people you depend on! Doctors, nurses, cashiers, etc. If you don't want to send your kids, DON'T.