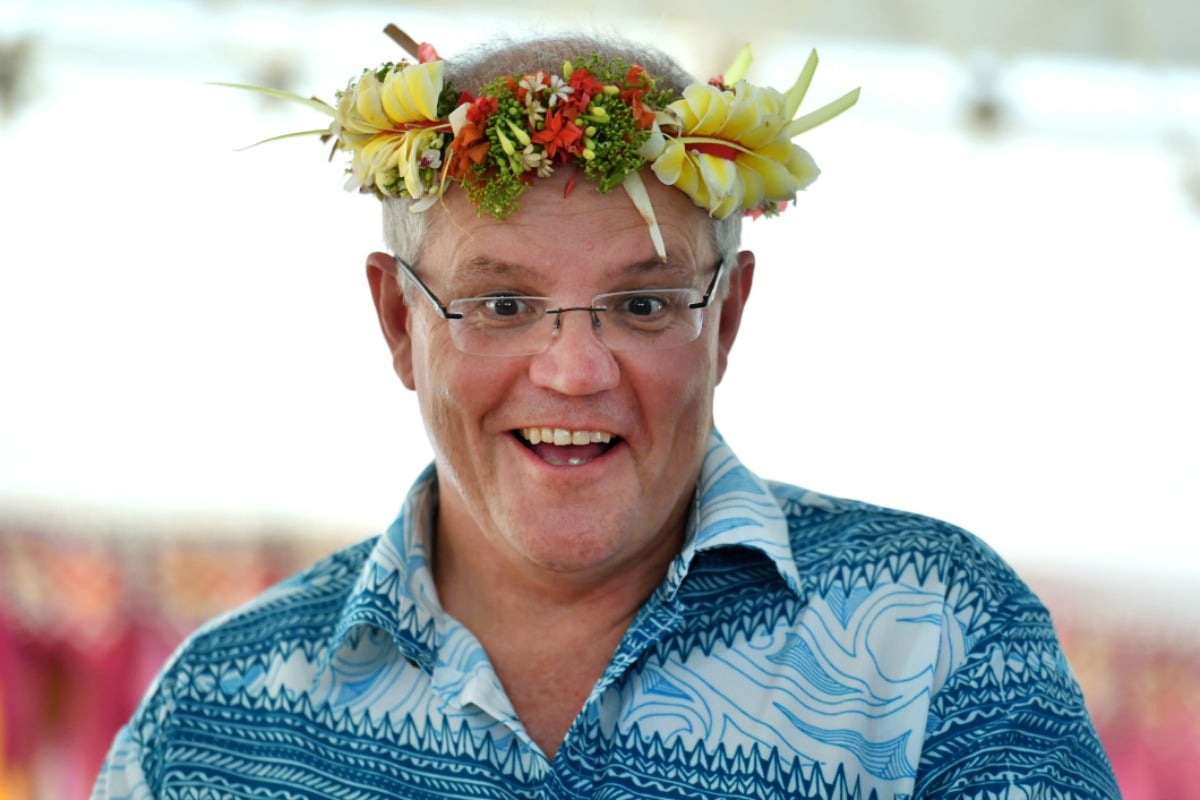 Logging into Twitter today, we noticed a number of very interesting trending hashtags and words:
#WhereTheBloodyHellAreYou
#WheresScotty
#HawaiiSmoko
#FireMorrison
These were interesting for many reasons. Firstly, because those are literally the most Australian hashtags we could imagine and secondly, because they seemed to suggest our Prime Minister Scott Morrison had headed off with his family for a lovely Hawaiian holiday.
Remember that time ScoMo, Tony Abbott and Peter Dutton joked about the impacts of climate change? Such lols. Post continues below video.
With large swathes of the eastern states crippled by drought and blackened by an unprecedented bushfire crisis, bushfires also raging in Western Australia, millions of people in NSW sick of dangerous air quality and an extreme heatwave predicted to bring 40+ degree days to almost all of the country this week, we thought it was worth investigating whether ScoMo had in fact left for less apocalyptic conditions on a tropical island.
Because, surely not.
It's not super fun breathing in toxic air, so we can understand the Sydneysider's desire for a holiday. But we're not supposed to be running the place, ya know?
In this episode of Mamamia Out Loud, Holly, Jessie and Lem discuss our Prime Minister's response to natural emergencies, in comparison to others. Post continues below audio.
The rumour mill fired up (soz) on Monday, after NSW Greens MP David Shoebridge said on Twitter the office of National Party leader Michael McCormack had confirmed to him that McCormack was acting PM until Thursday.
"We have heard rumours @ScottMorrisonMP is in Hawaii," Shoebridge added, hashtaging #ClimateEmergency.
Yep.#MorrisonFires pic.twitter.com/velUKoe861

— Nick Milligan (@NickMilligan_) December 16, 2019