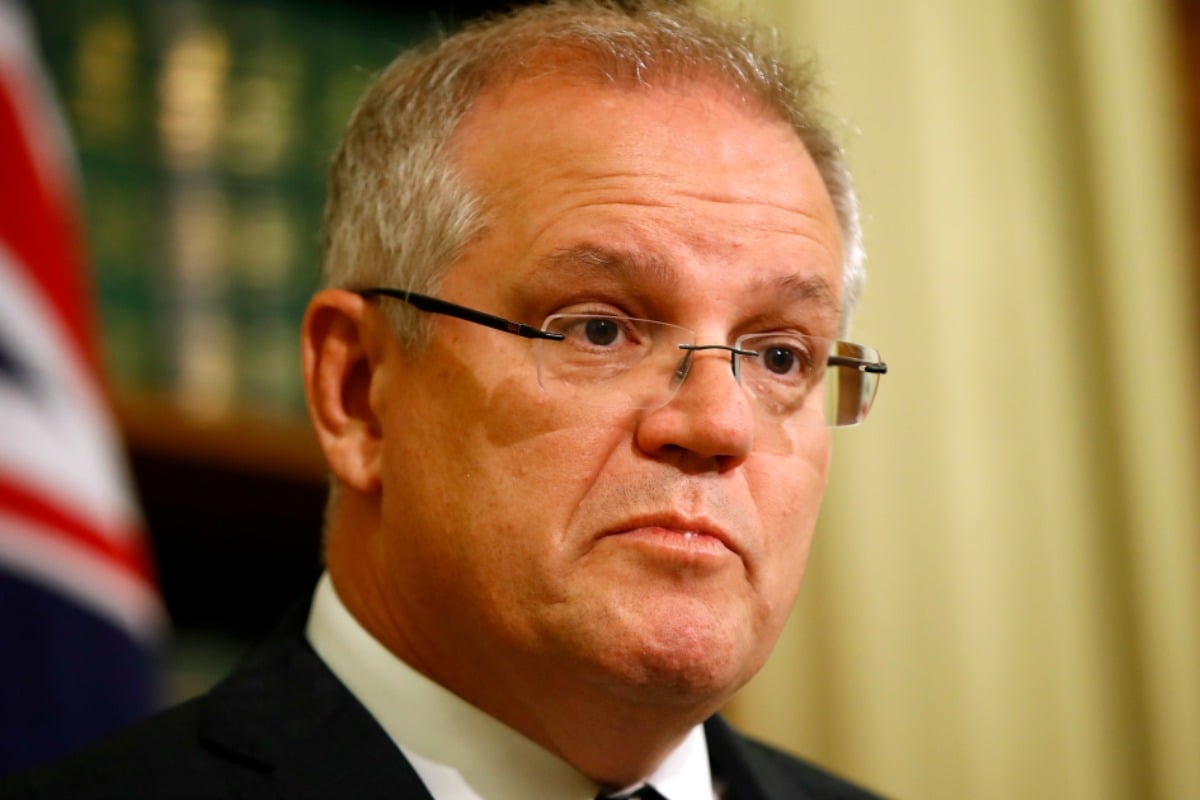 You know how it is.
It's the holidays. You have the car packed, a flight booked, but everything at work's just gone nuts.
"I just have to get there," you say. "I just have to get all my emails done, get that Out Of Office on, and I'll be able to relax."
But maybe your boss is sick. There's a restructure. A crisis brewing. A project that's veering off course.
"It's really not a great moment to take leave," you say to your partner at home. "The timing could really be better."
"Don't even think about it," they say. "The kids are so looking forward to this. It's been a big year, we've barely seen you. We need some family time."
You feel guilty. You feel conflicted. It's all been booked for ever. But… what's everyone going to think when they get your Out Of Office email response in the midst of all that chaos.
Yeah. This is the scenario I like to imagine was unfolding in the Morrison house this week, as the Australian Prime Minister's wife, Jenny, had the suitcases open on the bed, and Scott was pacing, a phone in each hand.
"People are saying I should stay," Sco-Mo, is saying, as the the fairy lights flash off his plaid cotton pyjamas. "Quite a lot of the country is on fire, everyone's angry, and people seem to think it's my fault."
Jenny Morrison has zero tolerance left for this shit. "The girls need a father, Scott. They can't just see you on the TV. And besides, you need to take them to the pool for a bit so I can have a bloody cocktail. I've earned a cocktail, Scott."
Of course, imaginings of life at Kirribilli House are fiction.
But what's not is that there's a debate raging about whether or not it's okay for the Prime Minister to take a holiday at a truly terrible time – in the middle of a climate crisis-related bushfire catastrophe. When premiers are declaring an official State Of Emergency over Christmas. When we are all living in a tinder box, and it's ever hotter every day, the sparks keeps coming and the only thing between many of us and it is an exhausted, volunteer troupe of heroes.
But, hey, there's never a good time to take a family holiday, right?
Politicians are famed for having absolutely terrible work-life balance. We can scoff (I frequently have) at the fact that this year, the parliamentary sitting days tallied up to about three months, meaning that the window for getting shit done seems perilously small.  But actually, politicians of all stripes spend an enormous amount of time away from their families, and it rarely ended well.