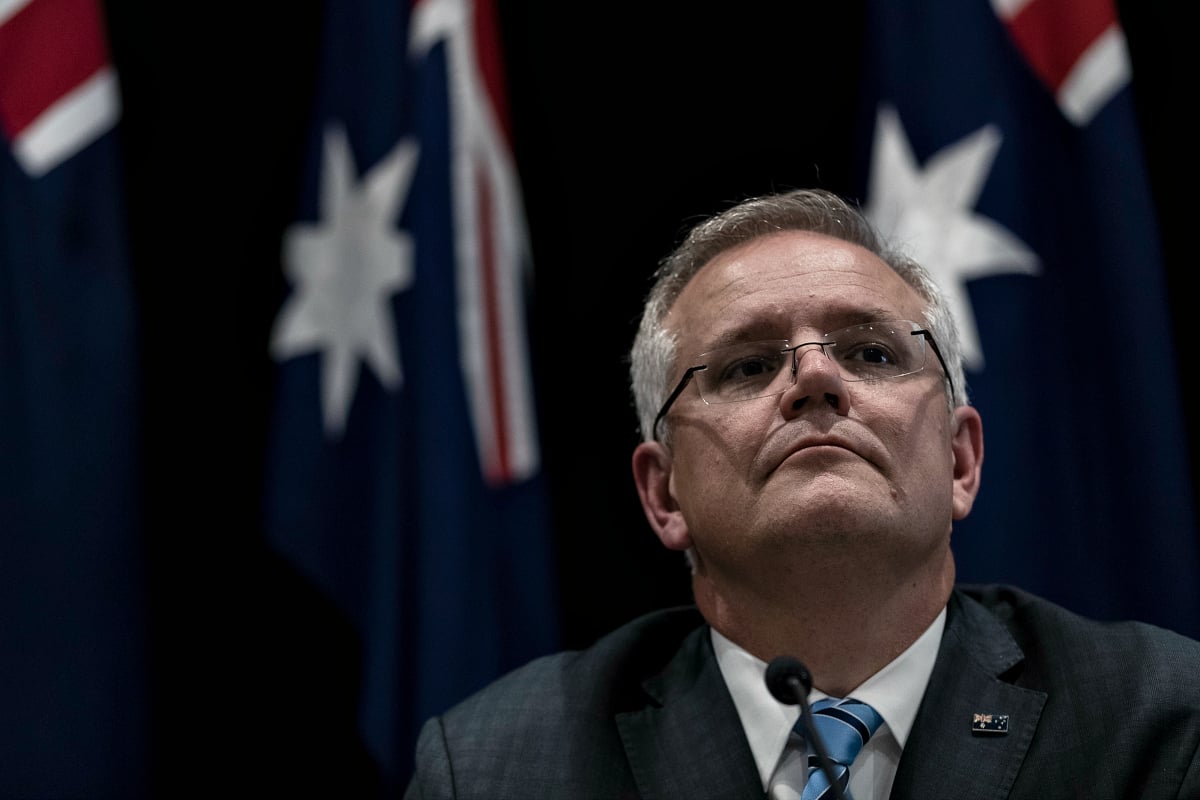 The Prime Minister is cranky.
See, a lot of Australians, consumed by the uncertainty of the COVID-19 pandemic, started bulk-buying goods.
What started as a frenzied run on toilet paper and hand sanitiser, has now seen supermarket shelves stripped bare of almost everything but fancy cheese (short expiration date, I guess) and makeup (#workingfromhome).
"Stop doing it," the Prime Minister Morrison said during Wednesday morning's press conference. "It's ridiculous! It's unAustralian, and it must stop."
We hear that. We agree. Mass bulk-buying has left little for pensioners and other vulnerable Australians who are unable to afford to stockpile several weeks' worth of groceries.
What we don't hear from leadership, though, is anything that appreciates or even acknowledges why Australians might be driven to do that.
Watch: Your COVID-19 questions, answered.

As many psychologists have been explaining, panic-buying behaviour is a way of people searching for control and security in a chaotic situation. It is not a sign of a community that feels confident or reassured.
This morning's press conference was a chance for our nation's leadership to start rectifying that. Instead, we were chastised.
The case for empathy.
With the total number of Australian cases beyond 450 and 40 new diagnoses since 3 p.m. yesterday alone, today's address came at a crucial point in the arc of this rapidly evolving public health challenge.
The Prime Minister outlined measures for slowing the spread of the Novel coronavirus here in Australia. He told us to cancel all overseas travel, banned indoor gatherings of over 100 people (with a few exceptions) and introduced rules about visiting aged-care homes.
But there was very little that acknowledged the unease so many people are experiencing. Pregnant women, school parents, casual workers, retailers, people in service industries, people with elderly parents or disabled loved ones, small business owners.
Policy is crucial for all of them, but it's not enough.