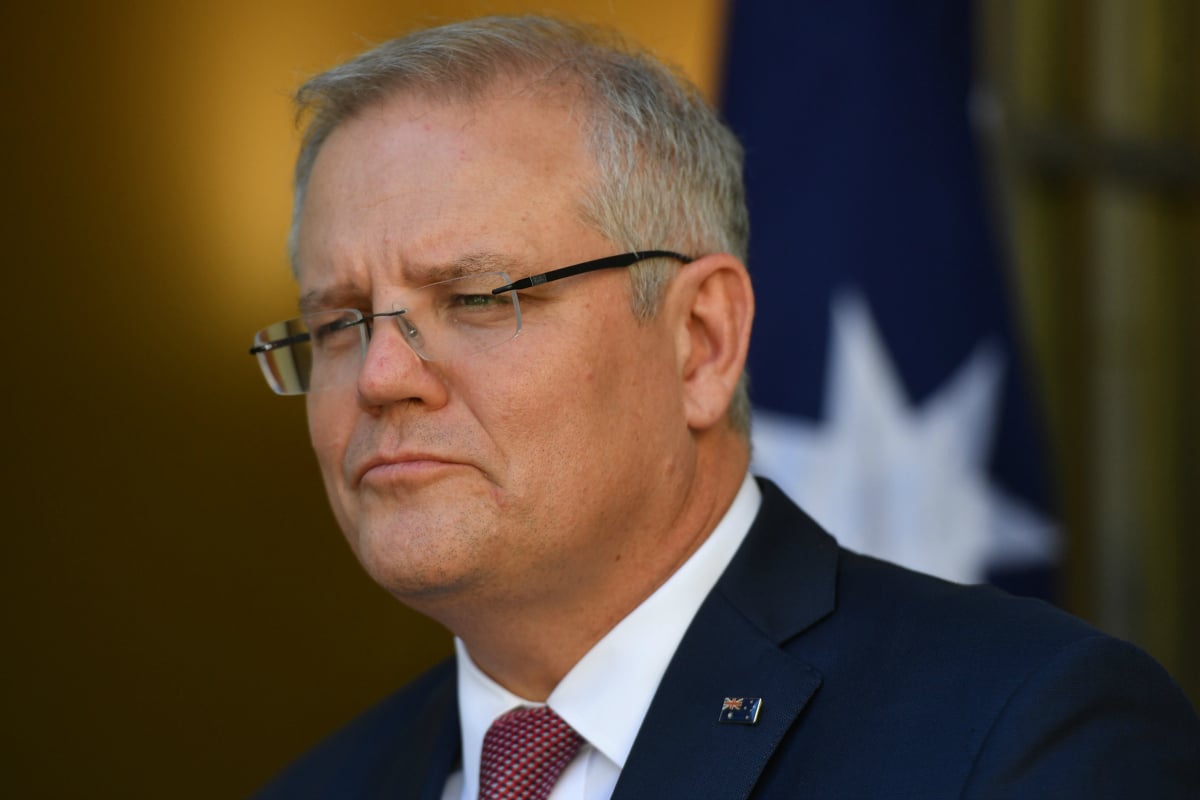 Prime Minister Scott Morrison delivered a press conference on Friday afternoon in which he announced the next phase of his Government's "scalable, sustainable" plan to limit the spread of COVID-19 in Australia.
Chief among the announcements was an adjustment to the rules about non-essential indoor gatherings. Such events are already limited to 100 people in an effort to promote social distancing, but that now goes even further.
"What we are now moving to is an arrangement for gatherings of less than 100, is that they would be four square metres provided per person in an enclosed space, in a room. So that's 2m by 2m," Prime Minister Morrison told media.
"So for example, if you've got a room… that's 100 square metres, then you can have 25 people in that room."
Prime Minister Morrison stressed that the measure is about regulating the capacity of a venue, and that the social distancing advice for occupants is still to stay 1.5 metres away from each other.
"These, I think, are very practical and sensible arrangements that venues and other commercial premises and public premises, that we can manage," he said.
"It just simply means understanding how big the room is and then simply advising how many people can be in that room at any one time. And we would also be seeking the cooperation of patrons and others, to ensure that they can do the same thing."
The announcement will no doubt force drastic changes in some businesses and hospitality venues, many of which will likely have to reduce or alternate staff or further limit the number of patrons.
Listen: Experts answer your most pressing questions about COVID-19.

What else we learned….
The Federal budget will be pushed back from May until October: "Putting budgets together at this time, with the great uncertainty that exists, is not something that any Commonwealth or State Government should be doing. As a result, we have already decided that we will not be now handing down a Budget until the first Tuesday in October, on the 6 October."
Travel to be restricted to remote Indigenous communities:"Under the Biosecurity Act we'll be using the Health Minister's powers to ensure that we are taking action to restrict travel into are emote Indigenous communities to prevent the spread of the coronavirus. The way this will work is states and territories will nominate prescribed areas — that is, communities — in consultation with Indigenous communities as an emergency requirement…that will restrict persons from entering or leaving those prescribed areas." Exemptions will apply for emergencies and for critical services including education, food, medical care, mental health and domestic violence support.