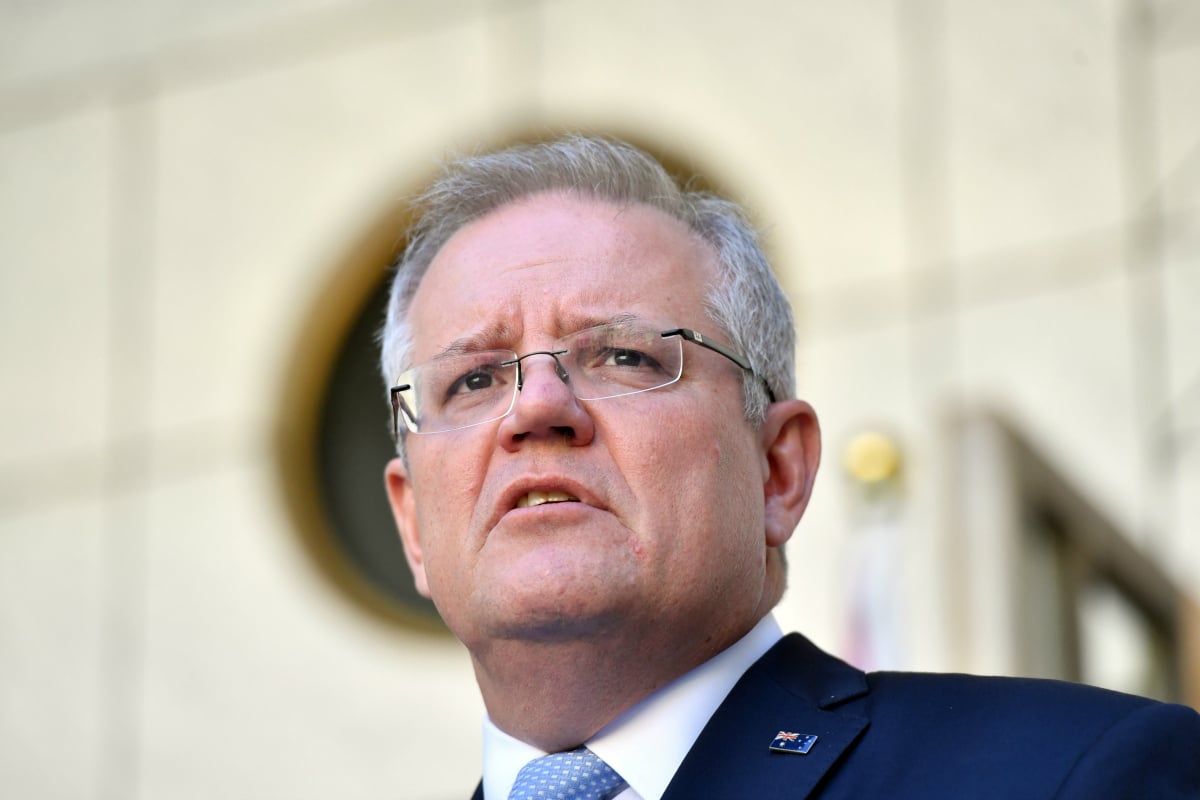 — With AAP.
All non-essential Australian travel to be called off.
Prime Minister Scott Morrison has announced all non-essential travel within Australia should be cancelled to mitigate the spread of coronavirus. This includes all interstate travel in Australia.
Morrison said people who had interstate trips planned for the upcoming school holidays should cancel them.
Essential travel means travel that facilitates essential work-related activities and some travel on compassionate grounds.
"Also when it comes to essential supplies and activities, movements of health workers and other important arrangements that are needed to keep Australia running," Morrison told reporters on Sunday.
Morrison added that even within states, people should scrap travel that is not part of their standard routine.
"Australians can exercise their common sense about the things they know are non-essential," he said.
Prime Minister announces virus aid for workers.
Prime Minister Scott Morrison and Treasurer Josh Frydenberg announced an "unprecedented" multibillion-dollar rescue package to soften the devastating economic impacts of the coronavirus on Australia.
The Federal Government announced a series of measures to help casual workers, sole traders, retirees and those on income support as part of its second $66 billion stimulus package.
The new measures include a new, time-limited coronavirus supplement to be paid at a rate of $550 per fortnight to both existing and new recipients of the JobSeeker Payment, Youth Allowance, Parenting Payment, Farm Household Allowance and Special Benefit.
This supplement will be paid for the next six months at a cost of $14.1 billion.
In addition to the $750 stimulus payment announced on March 12, the government will provide a further $750 payment to social security and veteran income support recipients and eligible concession card holders.
The government is also allowing individuals in financial stress as a result of COVID-19 to access up to $10,000 of their superannuation in the 2019/20 financial year and a further $10,000 in 2020/21.