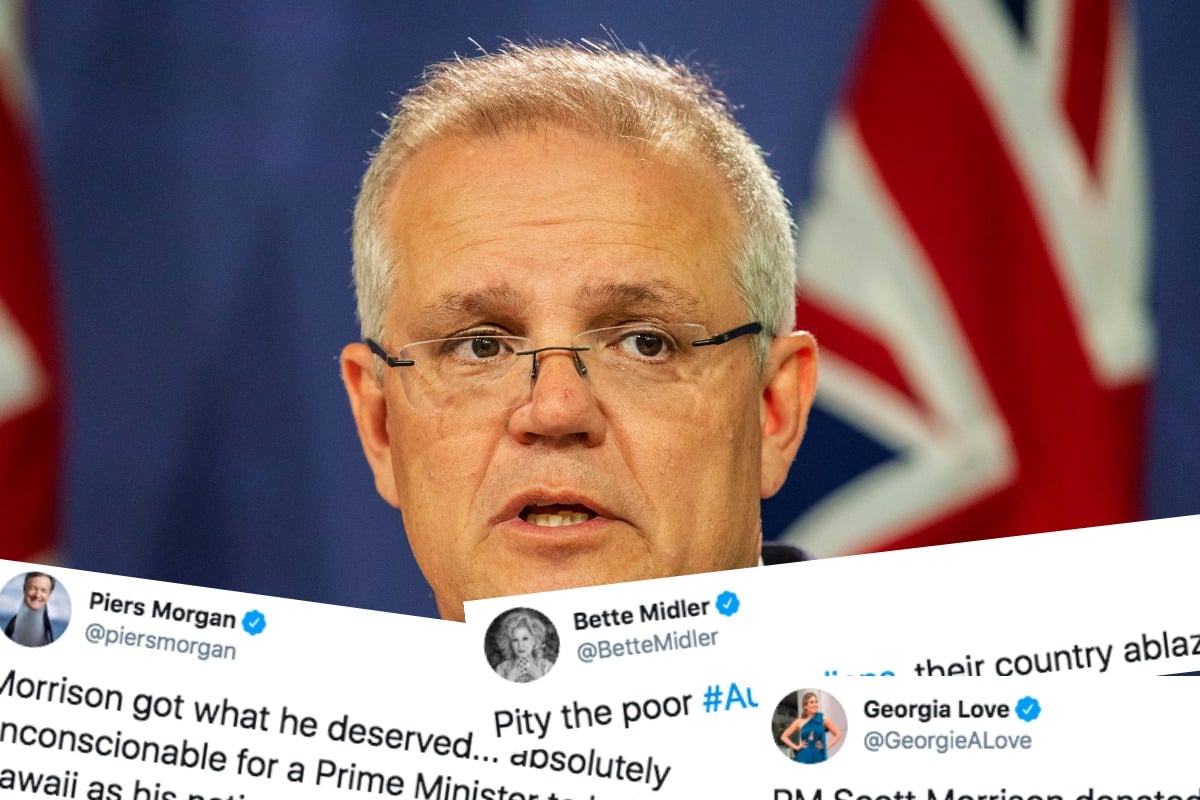 As the world watches Australia battle one of the most unprecedented bushfire seasons we've ever seen, there's a secondary story that's been gaining momentum: Prime Minister Scott Morrison and his response to the fires. 
Amongst the devastating losses, the spreading fire threat and the mass evacuations there has also been a lot of noise and anger being directed at our leader. His name is trending, but not in a good way.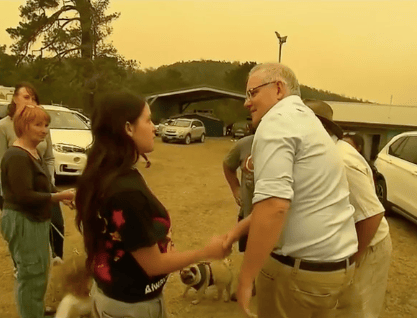 It started with Morrison's Hawaiian holiday and boiled over after the Prime Minister held a New Year's Eve party that many deemed "tasteless" given the disaster that was unfolding. From there, the anger only grew when he held a cheery photo opp with the Aussie cricketers the next day while whole communities surveyed the damage from the night before.
After visiting fire affected communities, footage has emerged of locals and firefighters refusing to shake his hand. There's no denying the growing mood.
Here's the footage from Cobargo. Post continues after video.