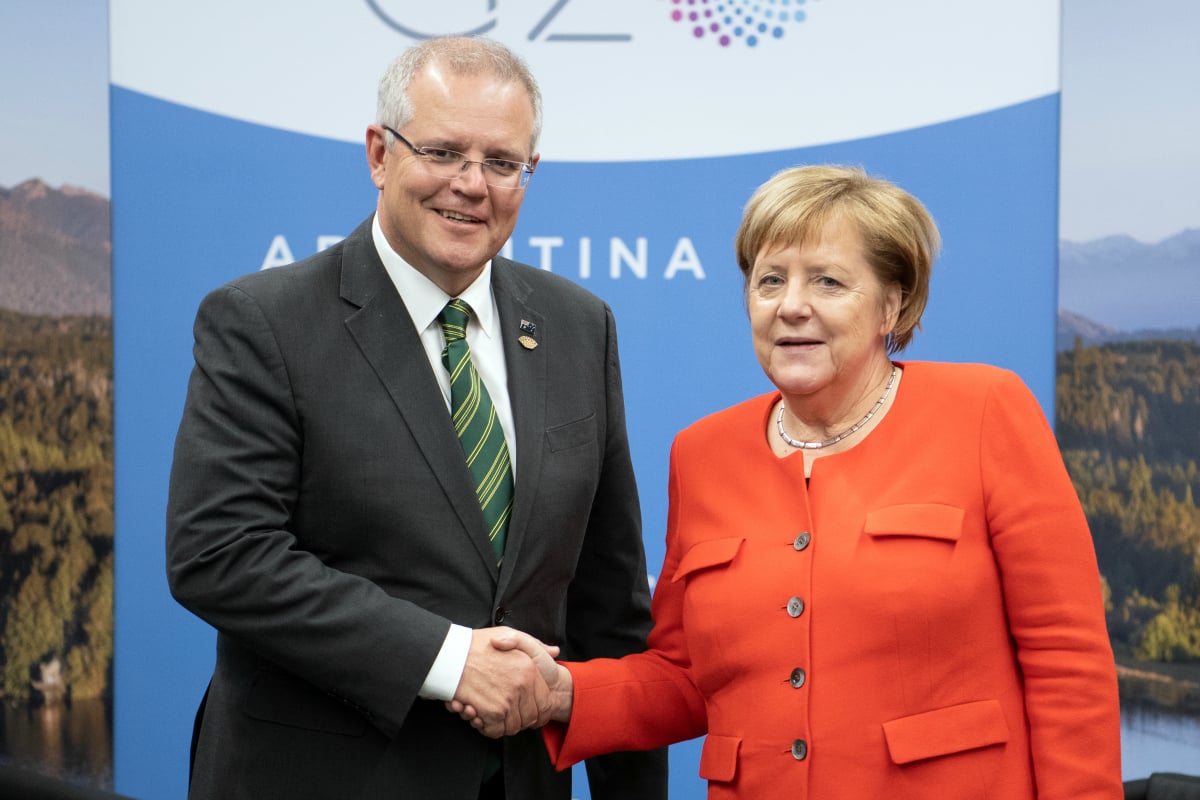 So, very important world leaders gathered in Buenos Aires for the G20 Summit over the weekend to talk about very important things.
Like infrastructure, climate change, trade and who the heck the new Aussie Prime Minister was.
…Yeah. We're not even joking.
Scott Morrison, the newbie at the event, became the third Australian PM to attend a G20 summit in four years – so when German Chancellor Angela Merkel blatantly read from a ScoMo cheat sheet as they sat down for a chat, we were all just like 'yeah, fair enough'.
In fact, similar sheets should probably be delivered to every Australian household every time our leader takes power through messy and embarrassing leadership spillschanges. They would be very helpful, but to be fair there's probably not a printer in the country that could keep up with the demand.
Merkel has been leading Germany since 2005 and has had to deal with six Australian prime ministers in that time – seven if you count Kevin Rudd twice.
Most of them (excluding Julia Gillard) have shared the same characteristics of: middle-aged, white, man, so to avoid confusion, someone plonked a picture of Morrison at the top of Merkel's sheet so she could pick him out in the crowd.
The moments were captured in photos by Fairfax photojournalist Alex Ellinghausen and honestly, they say everything there is to say about Australian politics better than words ever could.
German Chancellor Angela Merkel takes a look at her notes at the start of her meeting with Australia's 30th Prime Minister Scott Morrison during the G20 summit in Bueno Aires pic.twitter.com/PYDo8gM7rX

— Alex Ellinghausen (@ellinghausen) December 1, 2018