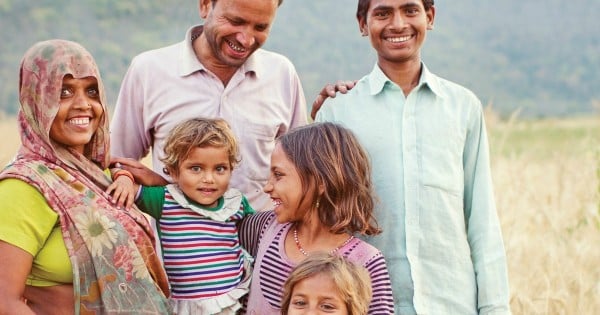 Meet 9-year-old Nisa: she lives in Chitrakoot, one of India's poorest and least serviced rural regions where the impact of changing weather patterns is destroying crops and livelihoods.
Before EFICOR, an Indian development organisation (and long-term partner of TEAR Australia) visited the family's village, Nisa's father was forced to leave for up to 8 months at a time to ensure the family could afford necessities such as food and medicines.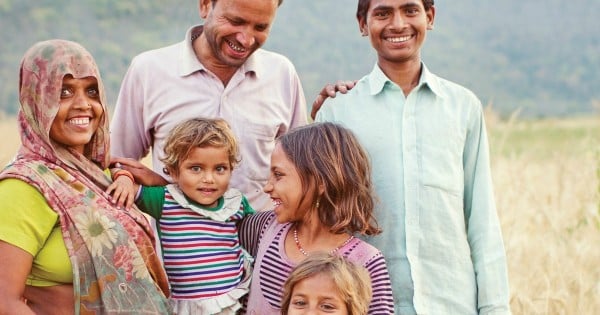 Chunbad and Manju with four of their five children: Raju (15), Nisa (9), Manisha (7) and Rachha (2). Photo: Hailey Bartholomew
Being shown how to change their farming practice and adapt to the impact of climate change has made all the difference to Nisa's family who can now harvest fruit and vegetables to sell at the local market, providing them with a decent living.
Now, Nisa's father isn't forced to go away for months at a time to provide for the family and she is able to go to school and pursue her dream of becoming a qualified nurse.
Meet 12-year-old Quincy: her world was silenced overnight when she became one of the 278 million people around the world who is deaf or hard of hearing.
"I'm not hearing". Quincy sobbed these words to her grandmother, who will never forget when she first learnt how a case of the mumps would change her then 5-year-old granddaughter's world.
Thanks to the support of CBM Australia and its local partner Socio Economic Empowerment of People with Disabilities (SEEPD), Quincy and her community are now communicating through sign language, meaning she is able to attend school and lead a life that is no different to any other 12-year-old in the region.