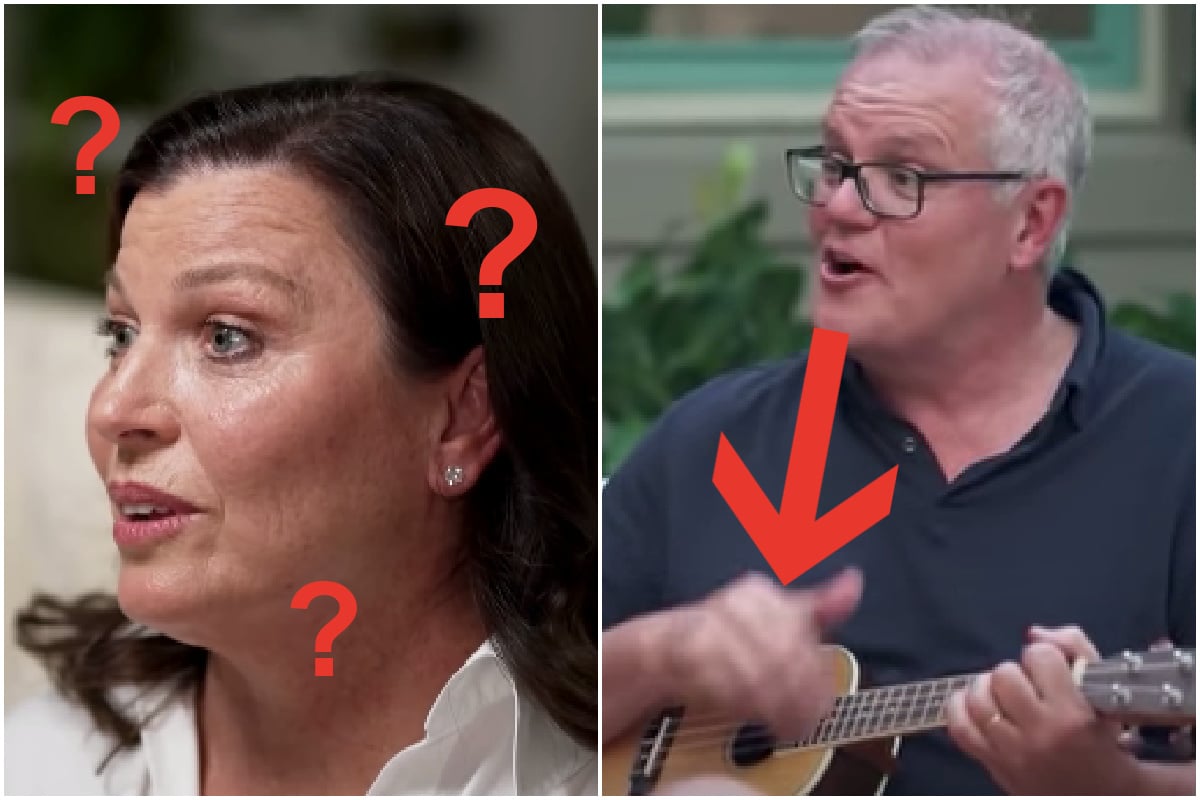 I need it on the historical record that on Sunday night, this is what happened in many Australian households: 
Nearly one million people in the five metro capitals sat in their living rooms and watched Married at First Sight. It was the Commitment Ceremony. A woman yelled about period sex. A man bullied his wife and then insisted on staying with her. The relationship experts were broadly horrified.
Then it got to 8.40pm. People thought MAFS was over. But another couple seemed to have made their way to the couch. 
Except one of them looked strangely like Scott Morrison. And the expert was... Karl Stefanovic?
When it became clear that Jenny was going to stay (even though she crossed out leave) almost half of those Australians switched off the television.
They had watched strangers debate whether they should, in fact, remain in their fake marriages for another week. But they certainly did not have time to watch our country's prime minister, and his wife, be interviewed ahead of an imminent election. 
But I need them to know the comedy they missed. Because the more I think about Scott Morrison's 60 Minutes interview, the more ridiculous it becomes.