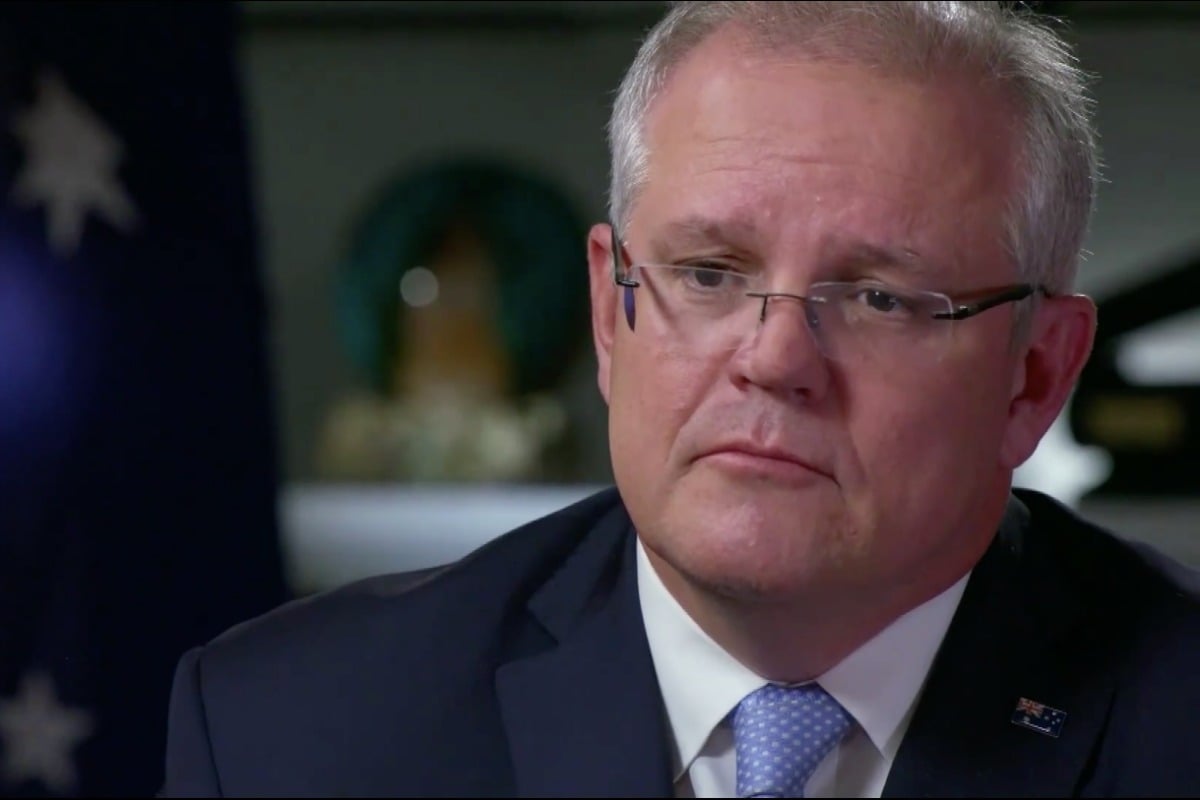 On Sunday night, Prime Minister Scott Morrison appeared on 60 Minutes to discuss the coronavirus pandemic.
The virus, which as of Sunday has claimed the lives of seven Australians and infected 1286 nationwide, has caused disarray and anxiety for many.
As we all know, certain people have been asked to work from home to avoid the risk of community transmission, Australians returning from overseas have been asked to self-isolate for 14 days on arrival and Australian states are closing their borders.
There are fears Australia's incidence of coronavirus is set to match China or Italy's steep incline of cases; so why aren't we in total lockdown? Scott Morrison told 60 Minutes' Tara Brown that "our situation here in Australia is different".
"Our health system is different. The age of our population is different. And the way life is lived is very different," said Morrison.
"On top of that, our rate of testing is one of the highest in the world. We have had 90 per cent negative test rate. That's one of the highest."
Italy has been shut down, with just the bare essential stores remaining open (supermarkets, pharmacies), and many have called for the same to happen in Australia, with the hashtag #lockusdown trending in Australia last week and tonight, #stayhomesavelives.
Indeed, some Australians understand the health crisis at hand, however, images of a crowded Bondi Beach on Saturday, March 21, suggest not everyone feels as strongly about the idea of self-isolating or self-distancing.