A Perth mother and her teenage son are reeling after he was sent home from school for having an 'inappropriate' hair cut.
"He got it cut short on the sides and he's got it just a little bit long on top. It's not even two centimetres long on top, not like it's a long fringe down to his nose or anything like that," an angry Sandra Fedele told 6PR host Gary Ashead on Monday.
But the haircut, which son Jake got for a family wedding on the weekend, was deemed 'offensive' by teachers at Corpus Christi College in the city's southern suburbs.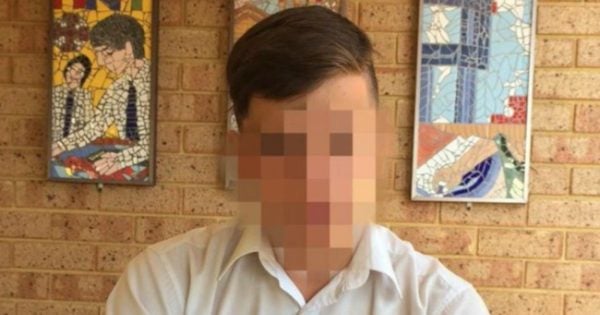 "This morning he went to school on his last day to get his exam results, he's Year 10," Sandra explained on air. "He texted me and said 'Mum, I've been told I have to go home, I'm not allowed to be at school, my hair's too short'."
The news was baffling to Sandra, who insists "he's just got a boy's haircut, literally a boy's haircut and he's got a side part".
According to the school's policy, students must have hair shorter than a standard number two blade cut, but Sandra says Jake's hair still falls within the rules.
Even after hand delivering a note from her son's barber to state he had indeed received a blade two cut, the student was only allowed back into class on the condition he wore "a hat on his head all day long" as his hair "may offend".