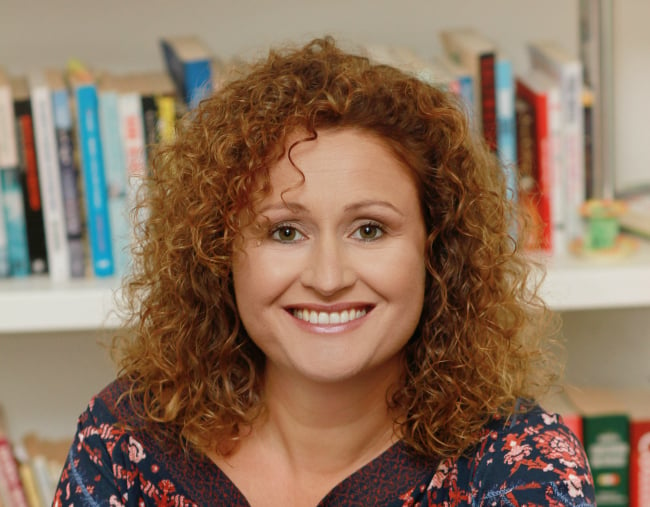 Dear Student of Mine,
It's me, Ms Stroud – your daggy old teacher from twenty years ago. I wanted to let you know how special it was for me to see you working at the hospital the other day. I was with my daughter, visiting a relative and saw you in the front foyer.
It was something else, Student of Mine, to see you all grown up and working as a physio. You were beautiful with that young couple and their new bub. I watched as you walked them out of your rooms – reassuring them and telling them they're doing a great job. And then the way you collected your next patient – an elderly man – respectfully greeting him as 'Mr Boates' and welcoming his wife, slowing your stride to walk beside them as they tottered along with walking frames and walking sticks. I could tell you were observing his posture and gait, already making your assessments. I felt such pride, Student of Mine.
I can still remember teaching you: a tall, uncertain teenage girl. You'd recently lost your father and I was always aware of your grief, that pain you kept hidden from your peers but shared with me in your written work. You were learning so much that year, Student of Mine. My "teacher-heart" tried to help you navigate the way. And look at you now, luminous with compassion and empathy, aware that your job involves more than manipulating joints and stretching muscles. My teacher-heart felt honoured when you caught my eye, smiled and waved.
Watch: Teachers, translated. Post continues after video.
"Do you know that girl?" my daughter asked.
"Yes," I said.  "I taught her."
So proud of you, Student of Mine.
Ms Stroud
***
Hey Student of Mine,
Yeah – it's me, Ms Stroud. I wanted to say hi, hope you're well. I saw you this morning, putting fuel in your ute. I reckon you saw me too, but you looked away. Why wouldn't you? I remember. And I'm sorry.
I know school felt like torture for you. I can still see you hunched at your desk at 9am, bracing for the day ahead, marking time until the final bell. Every day your face was a storm of emotions – anger, discomfort, fear. Somewhere along the line you'd received the message that school wasn't the place for you. And someone, somewhere along the line, had dropped the ball. You couldn't read, could barely write and yet, you were twelve years old.