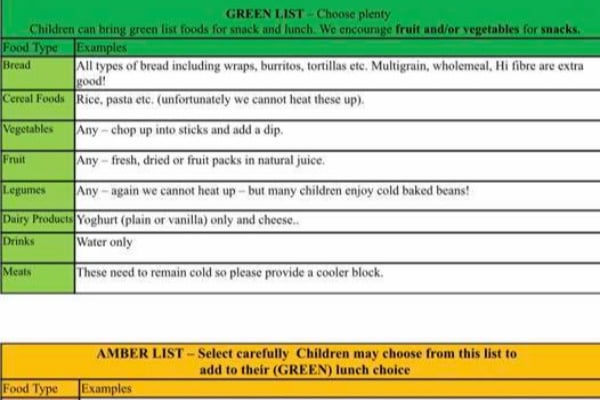 A mum has reached out for help after struggling for ideas to comply with a very strict list of lunchbox rules from her son's preschool.
She posted a picture of the list to a Facebook group to ask for food ideas that would comply with the school's outlined traffic light system.
"I'm really struggling with this list," she wrote. "My son is super fussy! Doesn't eat veg and will only eat bananas!
"Does anyone have any suggestions on things I can make for him that fall into these categories?"
The list is very… comprehensive.