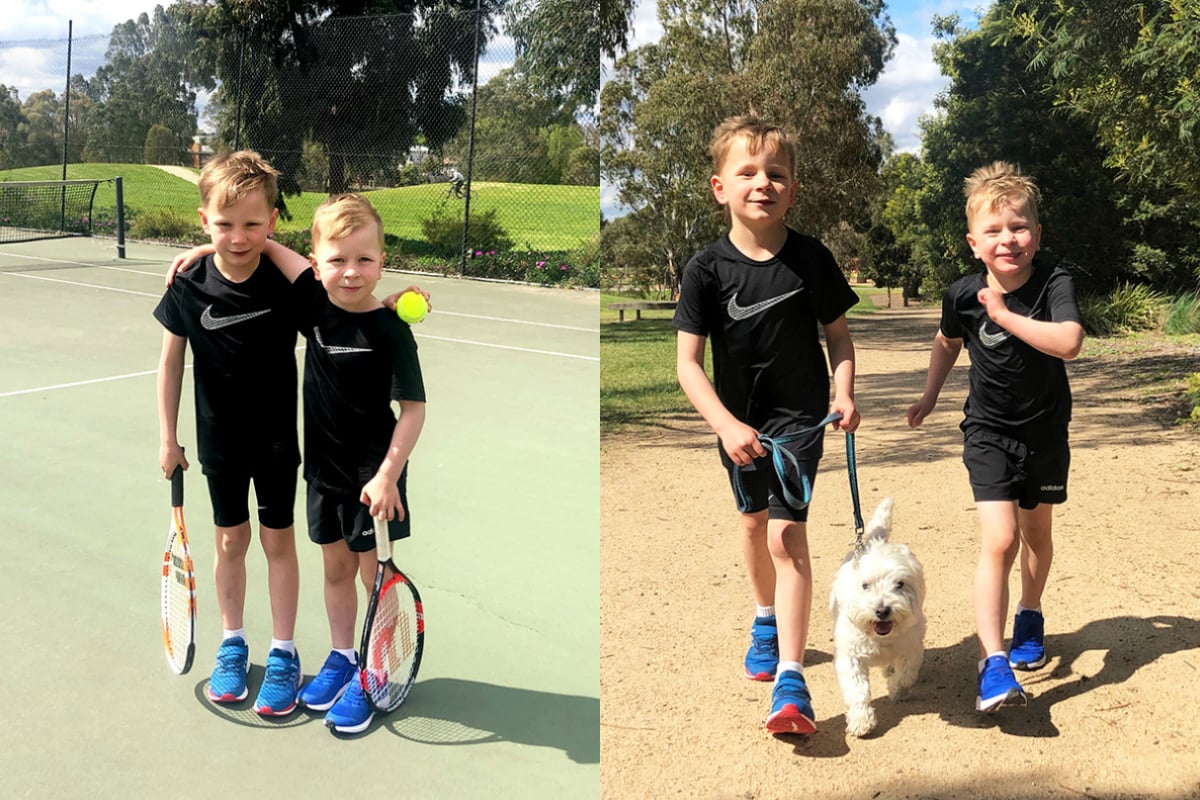 All images: Supplied.
School holidays can be synonymous with too much screen time for kids and too much stress for parents. The solution? Making time to get active outdoors.
Research shows that 55 per cent of adults and 70 per cent of kids don't meet the guidelines for physical activity.
The school holidays are a perfect time to change that. Do you need to spend every waking moment doing star jumps at the local park? Of course not. But integrating some fun – and free – activities into your school holiday plans is a great way to connect and give those endorphins a boost.
Here are some of the activities I've tried to keep my boys bouncing, entertained and off the couch
1. Team up for tennis.
Playing tennis is a great workout and teaches kids about teamwork while improving their hand-eye coordination. It also doesn't take a lot of planning – but you will need some tennis rackets and a few tennis balls. Find your local community court and you're good to go.
My kids love teaming up as doubles partners and they look super professional in their matching Nike Pro Tees from rebel. While I'd love to say I let them beat me, they've already surpassed my very limited ability. And I don't look half as cool while playing!