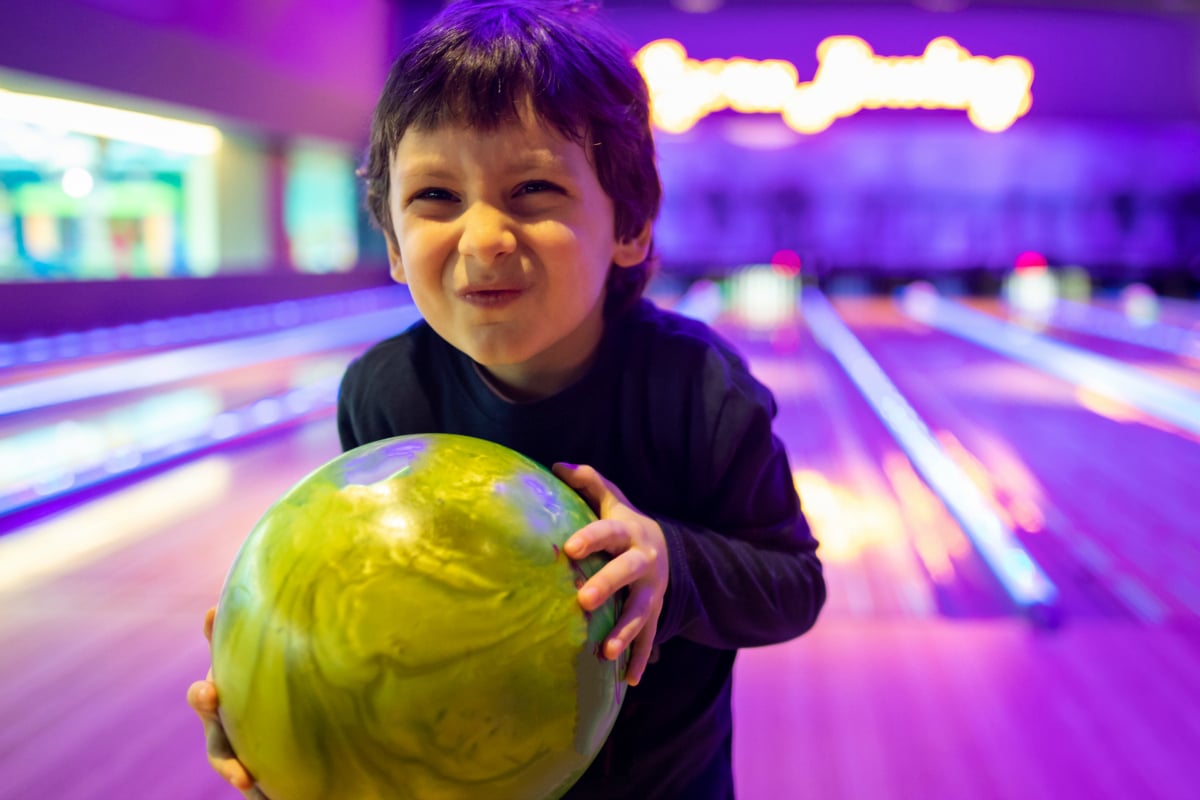 If you hear the word 'holidays' and don't immediately think of rounding up your friends and family for some tenpin bowling, then I'm sorry, but you are doing life all wrong.
Bowling is the one activity that all members of the family can engage in, from the little ones to the more senior members, and it's an optimal outing for friends and family, thanks to the easy way it bonds everyone together.
With this in mind, you'll be chuffed to know that Zone Bowling has special school holiday deals including the Mega Fun Zone Pass ($29.90), which gets you two games of bowling (or laser tag at some venues), shoe hire, five arcade games, a $10 cafe voucher and a $8 return pass to come back again another day.
The Mini Fun Zone pass ($22.90) gets you two games of bowling (or laser tag) with shoe hire, an $8 return voucher and two arcade games. Yep, it's solid value considering one game of bowling is usually between $13.90 and $16.90.
Now, before you head out to knock down the pins, here are six things that you'll know if you're a bowling fan like me.
1. Your shoe and bowling ball selection are of the utmost importance.
One of the most important elements of preparing for a classic game of bowling when you're a kid (or even as an adult) is suiting up for the game of a lifetime. Shoe selection at the start of your game is of the utmost importance – you need them to be comfortable, so don't be afraid to try a few on to get your perfect fit at the alley.
As a kid, every bowling session I went to was preempted by the important ritual of selecting your trusty bowling ball. My sisters, my brother and I would stand next to the array of bowling balls with looks of steely determination on our faces as we carefully tested each one in search of the perfect ball.
There's certainly a science to it, but in all honesty, I often ended up just selecting the pink one.
2. All family and friend feuds are placed on hold while you form your bowling teams.
If siblings are on their way to the bowling alley it's not unusual for them to have a little squabble in the backseat on the way over, or for friends to get caught up in a feud before tying up their shoes to hit the lanes.
However, all these nagging negative thoughts and feelings instantly float away once you divide into your teams. Suddenly you're comrades, their wins are your wins (especially because you're all sharing the same overall score) and it builds a sense of fun teamwork like no other.
A win for a bowling team will always have even the littlest of kids or the most standoffish of adults jumping for joy and sharing in-jokes.