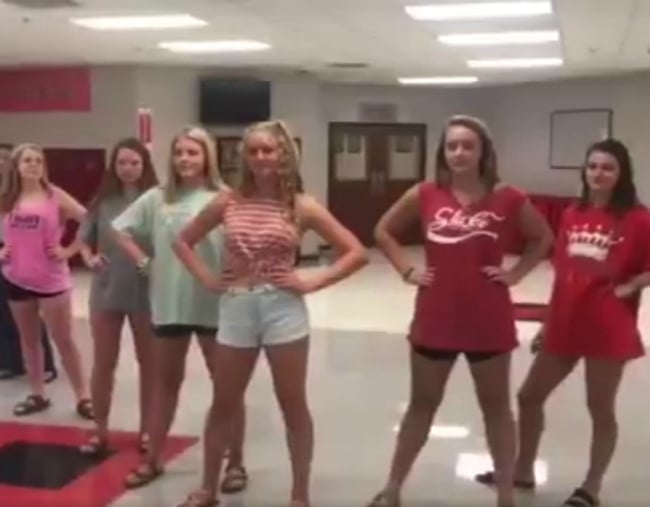 A school in Texas has apologised after playing a "sexist" dress code video that upset students and parents. Yup, here we go again.
The Marcus High School, set to "Bad Girls" by M.I.A., showed teenage girls wearing shorts while walking in the school hallways and zoomed in on their bare legs. The video then shows them being punished by a teacher and sent to a room for "dress code violators".
They are then forced to repeat the line "I will not wear athletic shorts."
NBC DFW reported the video was shown to 3000 students during a school advisory period, but it caught their attention for all the wrong reasons.
No male students were shown or mentioned in the video, despite Marcus High School being co-ed.
Today my school was shown this video. So sad how ONLY girls are shown as the violators. I understand why my school has a dresscode, but what about the boys who wear shorts, or show their shoulders? It's 2018…Why are we still over-sexualizing teen girls? pic.twitter.com/fCXymYAIEG

— cat (@catmoring) August 16, 2018
Student Cat Moring shared the video to Twitter, where it received more than 1000 retweets and hundreds of replies.
The school's principal issued a statement of apology to parents the following day, saying he had also apologised to students at school. He admitted the video "absolutely missed the mark".