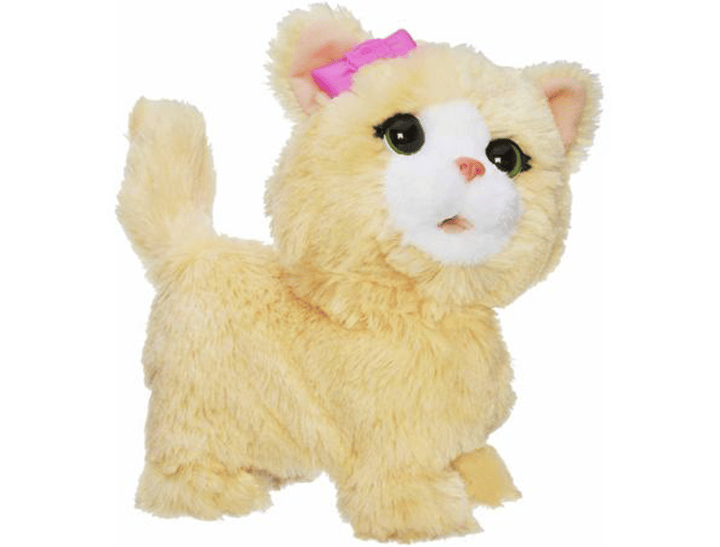 Move over Furbies. There's a terrifying new toy on the market.
Anyone who has ever seen Gremlins or had the misfortune of owning a Furby knows that small furry creatures trying to pass themselves off as pets SHOULD NOT BE TRUSTED.
Case in point this "My Bouncin' Kitty" toy from FurReal Friend aka possibly the single most frightening fake pet ever to haunt your local toy store and soon to haunt your dreams for all eternity.
Observe:
No. Your petting did not just cause your fave new toy to have a seizure.
This is how 'real' cats behave, didn't you know?
Apparently, the bobbing and bouncing and spinning you just witnessed wasn't indicative of some sort of inner demon, that's what happens to 'a real kitty when you pet her'.
A REAL KITTY IN HELL.