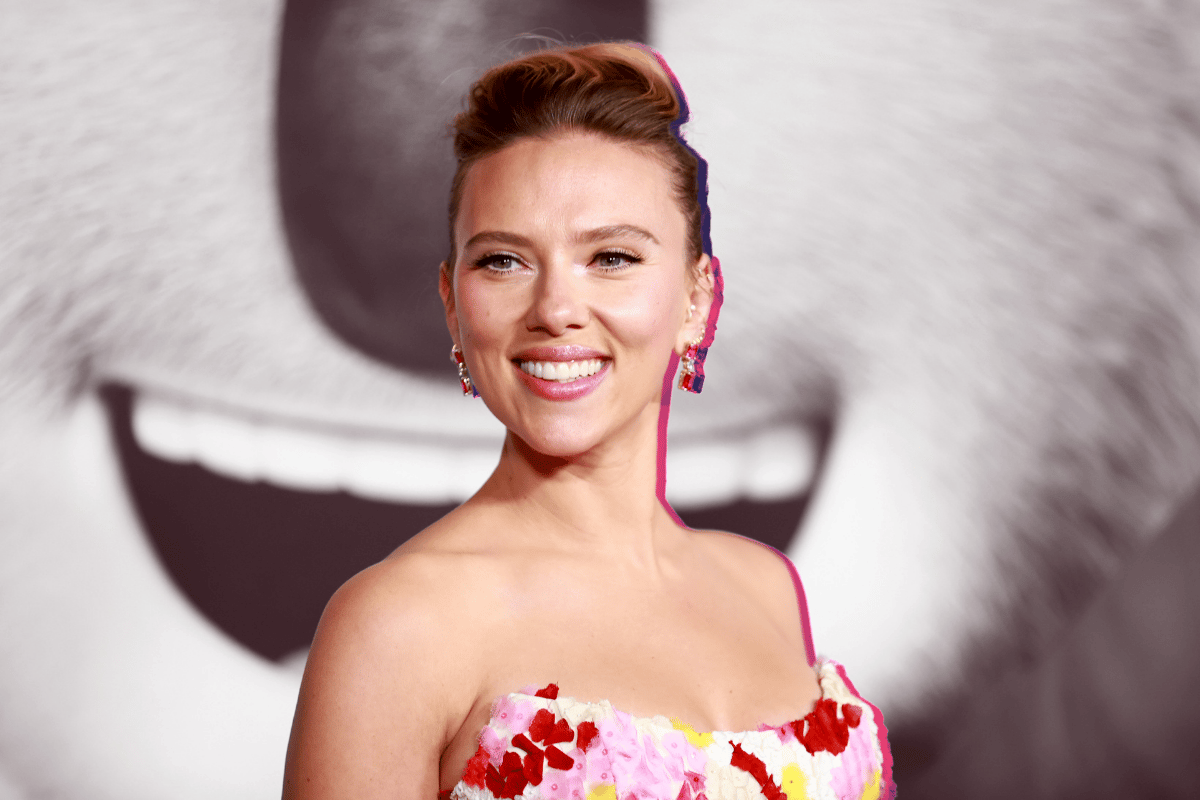 Scarlett Johansson has been named the world's highest paid actress multiple times. 
But amid the incredible success and being a leading figure in Hollywood, Johansson has managed to keep her private life mostly out of the spotlight.
Johansson first met her now-husband Colin Jost on the set of Saturday Night Live in 2010, where he works as a writer.
"It was some dumb parody that he had written, and he was in there partly directing this segment we had to do," she told The Hollywood Reporter.
"That's my first memory of him. He seemed very confident at the time. I don't know if he felt that way, but in that environment, if you're not confident as a writer, your stuff just never gets produced."
Watch: Scarlett Johansson on motherhood. Post continues below.
They started dating in 2017, before tying the knot in October 2020. The couple have also just recently welcomed a son called Cosmo. 
We decided to take a look back at Scarlett Johansson's life, including her career and relationships.
Scarlett Johansson's childhood and career.
Scarlett Johansson was born in New York City on November 22, 1984.
Johansson, who was born to parents Karsten and Melanie, has a twin brother, Hunter. She also has an older sister, Vanessa, who is also an actress and an older brother, Adrian.
From a young age, Johansson was interested in a career in the spotlight. As a child, she would regularly perform for her family in their home. She also practised acting by standing in the mirror until she made herself cry.
At seven years old, Johansson began auditioning for commercials, but after quickly losing interest, she turned her attention to acting.
When she was nine, Johansson made her film debut in 1994 fantasy comedy North.
Over the next few years, Johansson garnered the attention of critics and viewers alike and in 2003, she made the transition from teen to adult roles, starring in romantic drama Lost in Translation and drama Girl with a Pearl Earring.