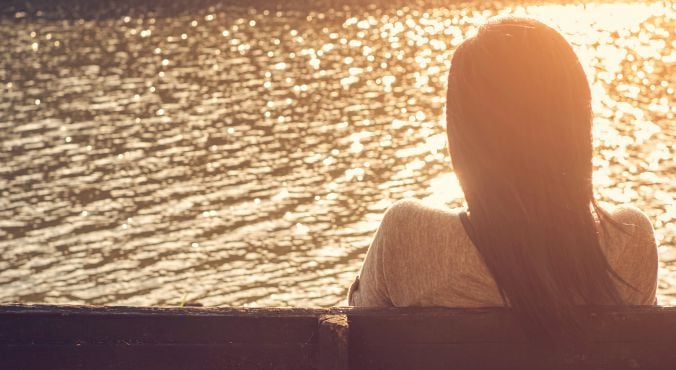 Image via iStock.
For many women diagnosed with cancer, hair loss can be one of the most distressing side effects of having chemotherapy treatment.
New technology is set to change all this. "Scalp cooling", although widely available in the UK and Europe, is beginning to become more and more common in Australia, and it has an 80 per cent success rate of allowing cancer patients to keep their hair while undergoing treatment.
RELATED: Sally Obermeder on living with cancer: "You cope, because you have to."
After being diagnosed with breast cancer, Nicole Murnane found the scalp-cooling treatment had a hugely positive impact on her self-confidence.
Murnane had her treatment at the Epworth Hospital in Richmond, Melbourne, over a period of three months. During the treatment she wore a gel cap, that had a cooling gel continuously pumped through it.
The cooling gel works by constricting the blood vessels, and reduces the chemotherapy that gets to the hair follicles. (Post continues after gallery.)
Celebrities who have battled cancer
"I underestimated the impact of keeping my hair – it was never about the actual hair – it was about the fact I could walk down the street and no one would know that I was having cancer treatment. I could go about my day as normal," Murnane explains.
"And going back to work, it had a huge impact. I felt that because I looked so similar, it was easier to return."
RELATED: "4 things I want you to know about how life is different after cancer"