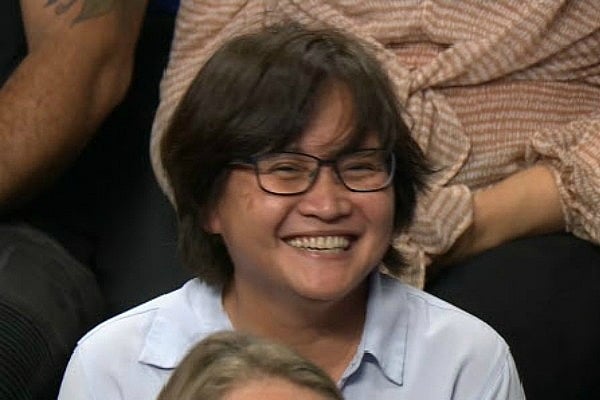 Nurul Huda was six when she realised she was different.
She was watching The Donny & Marie Show, and while her female cousins wouldn't stop talking about Donny Osmond, she found herself with a crush on Marie.
It was the same after Grease. Danny Zuko? No, she was interested in Sandy.
Nurul will appear on SBS Insight's Coming Out With Faith episode tonight. Post continues below video.
As a child Nurul didn't have the vocabulary to explain exactly how she was different, she just knew she was.
"Did someone teach you that you're supposed to like Donny? You feel like you didn't get the memo," she explained to Mamamia.
"You're just constantly wondering why you're not like everybody else."
Malay Singaporean Nurul, now 50, comes from a Sunni Muslim family and grew up observing the rituals and practices of the Islamic faith.
As a teenager she hid her crushes, because again, they were different to everyone else's.
Nurul developed a cognitive dissonance towards her religion, but in her 20s had what she described as "an Islamic renaissance", of reading the Quran and trying to find out where and why it referred homosexuality.