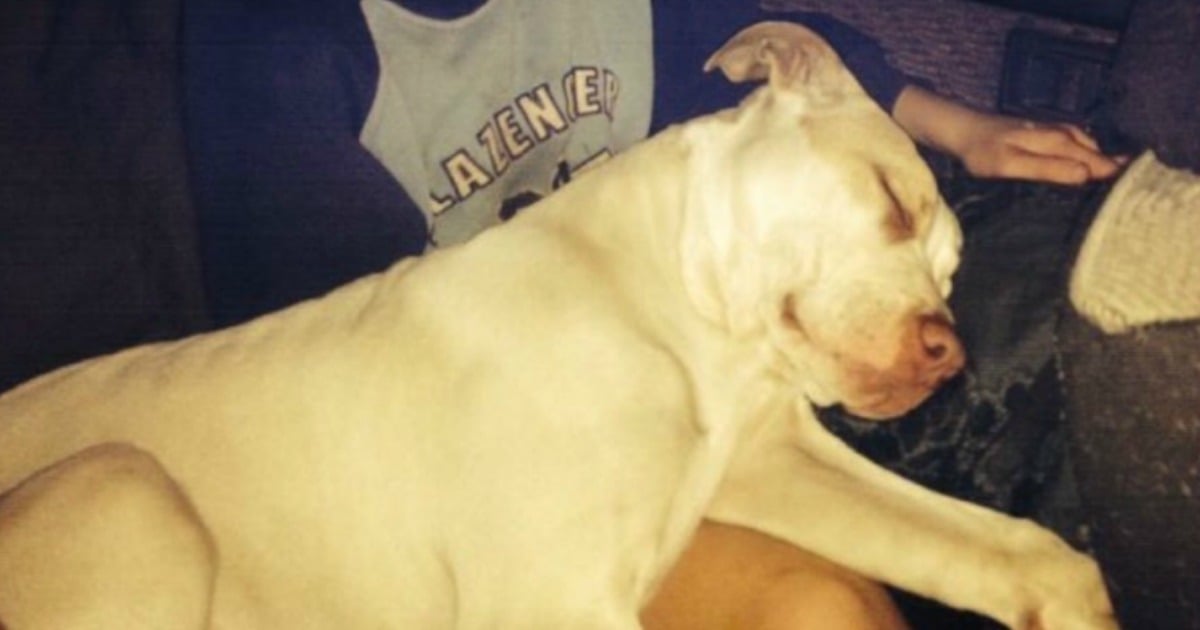 Buddy, the pitbull cross that tried to 'save' the brother of the boy who drowned in the Murray River, will not be put down.
The 'hero' dog had been seized by the local council following an order from NSW Police, who now say Buddy was responding to extreme circumstances and was likely acting in "reasonable defence" of the nine-year-old.
On Wednesday, the mother of the two boys took them from their grandparent's Deniliquin home on Wednesday. She then travelled to the border town of Moama on Thursday afternoon where she allegedly led them to the river, forcing them into the water and trying to drown them.
The older boy managed to escape and run up the riverbank, where police say he was 'savagely mauled' by Buddy. Police claimed he also attacked the mother as she tried to drown her youngest son.
In a statement to AAP today, council interim general manager Margot Stork said NSW Police had advised they would not be "seeking an order to destroy this animal."