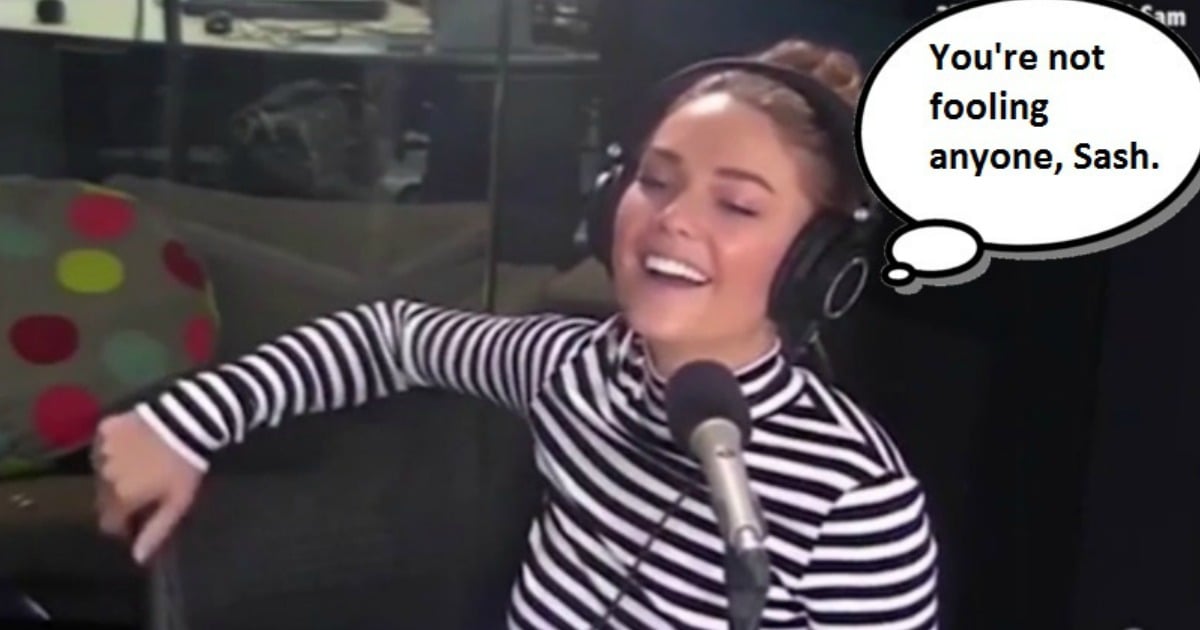 Sam Frost received a rather unusual call to her radio show on Wednesday morning.
In a segment titled, 'Confessions of awkward erections', Frost and co-host Rove McManus took a call from a man called Pete from Dural.
But as soon as 'Pete' began it became clear it was actually Sasha Mielczarek on the line.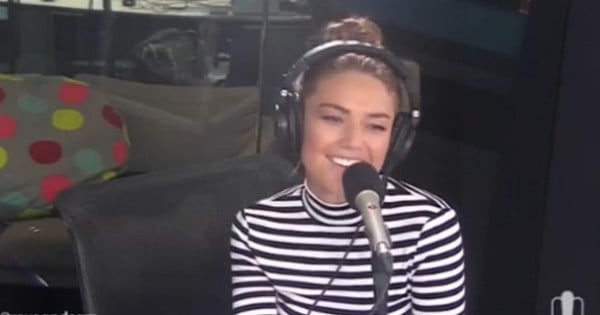 The call which seemed harmless at first, escalated to offer listeners an intimate behind-the-scenes look at The Bachelorette.
"So I was on this dating reality TV show once upon a time and we are in New Zealand in the back of the boat, having a good time Sam and I," Mielczarek said
"Blanket on top of us and, look, it must have been the wind the way it was going but, look, I only got half a bar."
At this point, Frost loses her composure, throwing her head back in laughter.