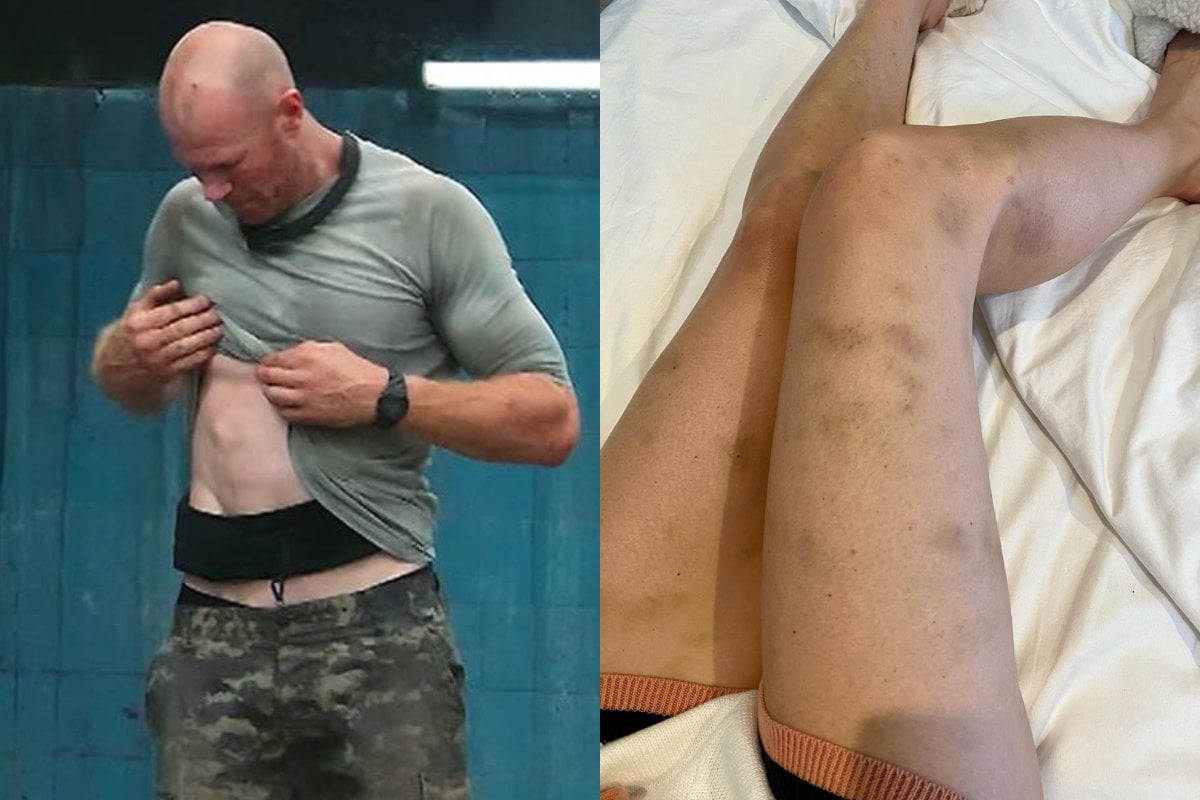 After weeks of uncomfortable viewing, SAS Australia came to an end last night with just three recruits making it through the final challenge. 
And look, it's not hard to see why.
As far as reality TV goes, SAS Australia is about as physically challenging as it gets. With no access to clean clothes or modern toilets, brutally cold temperatures, and four angry British men yelling at recruits all the way through, it's no wonder the celebrities come out... changed.
Watch the trailer for SAS Australia 2022. Post continues below.
Here's the toll SAS Australia took on the recruits' bodies: 
Deep Bruising
After exiting SAS Australia last week, former Bachelor star Anna Heinrich shared the depth of her injuries via an Instagram carousel. 
"The night I came off the course," she wrote in the caption. "I was exhausted, depleted, I was battered and bruised but extremely proud."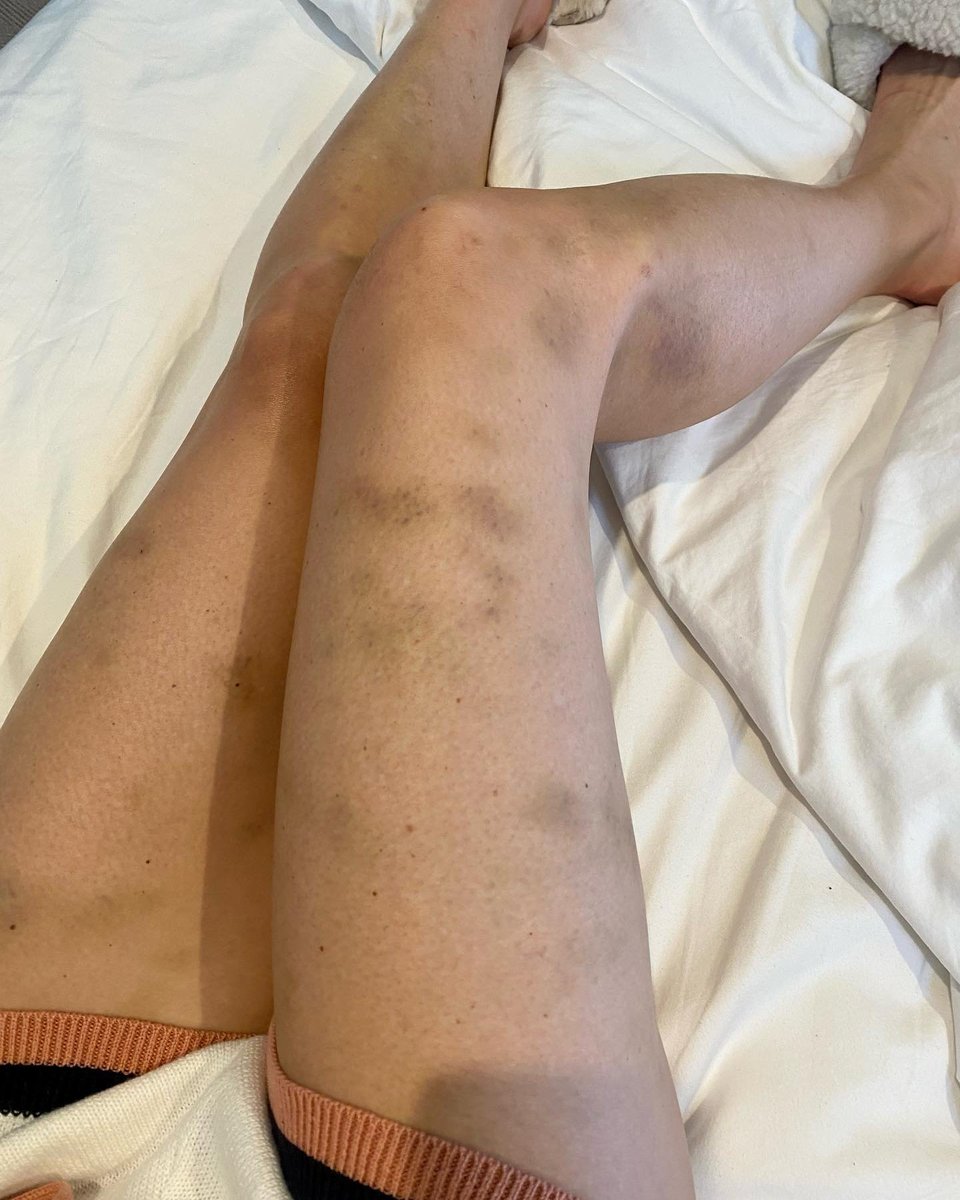 Image: Instagram / @annaheinrich1