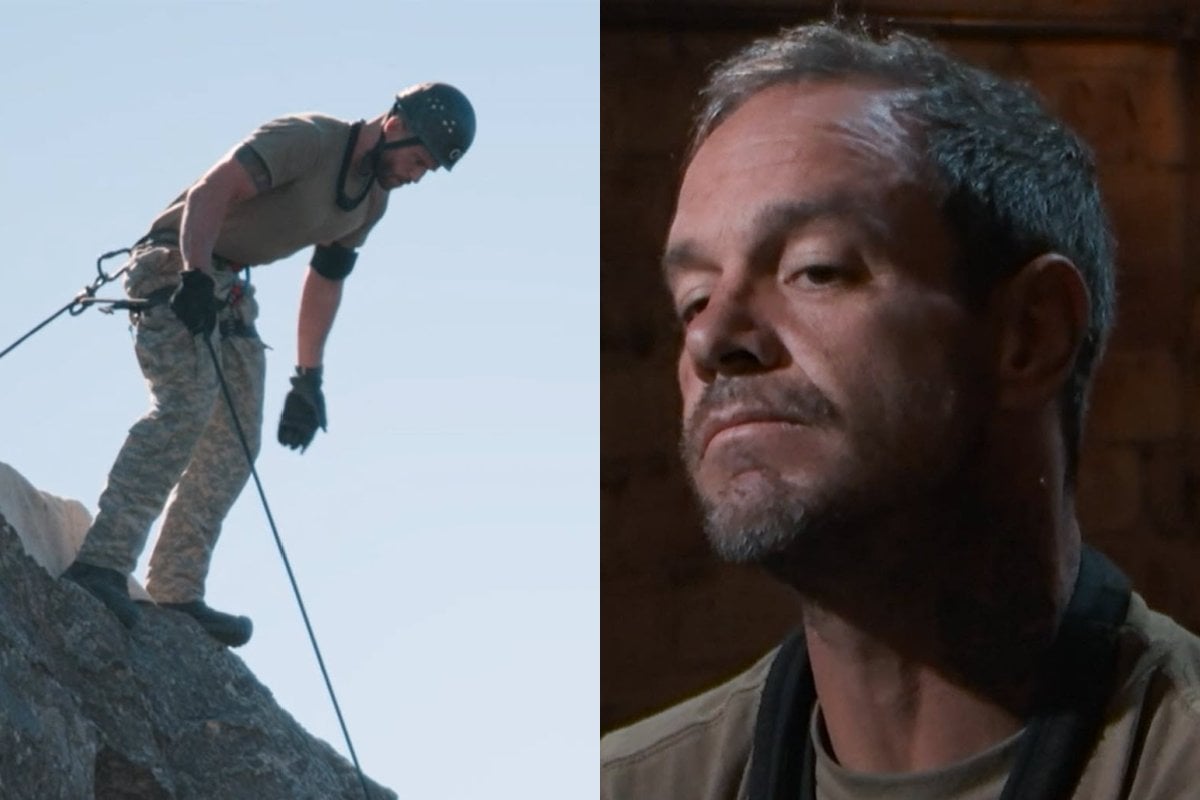 To catch up on all the SAS Australia 2021 recaps and gossip, check out Mamamia's recaps and visit our SAS Australia hub page.
Koby Abberton is a very understanding, chilled out duty recruit.
He only yells a little, because sh*t has changed around here and from now on, the recruits must write down their desires for more Voltaren.
GOT IT?!
The day's first challenge is forward abseiling down a 90-metre cliff.
Not to brag, but I once absolutely nailed abseiling at my year six school camp. Yes, it was backwards, and yes, I was a literal child so it was probably like... 10 metres. But still. I just need you to know I'm sufficiently qualified for my upcoming critiques.
The fearless Dan Ewing is first up and he switches between running a 100m sprint down the side of a cliff and rolling down a hill on a piece of cardboard. 
Jana Pittman, a.k.a Bambi on ice, makes it down the cliff, but it's... not pretty.
John Steffensen gets up to the cliff, takes his first steps down and then...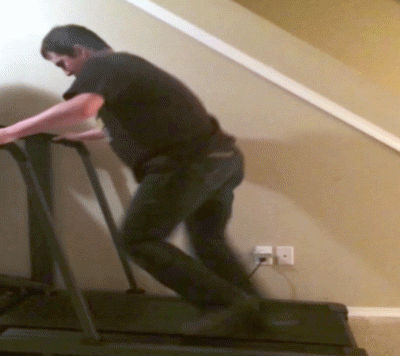 HOLY SH*T.
OUCH.
That genuinely sent a shiver through my whole body.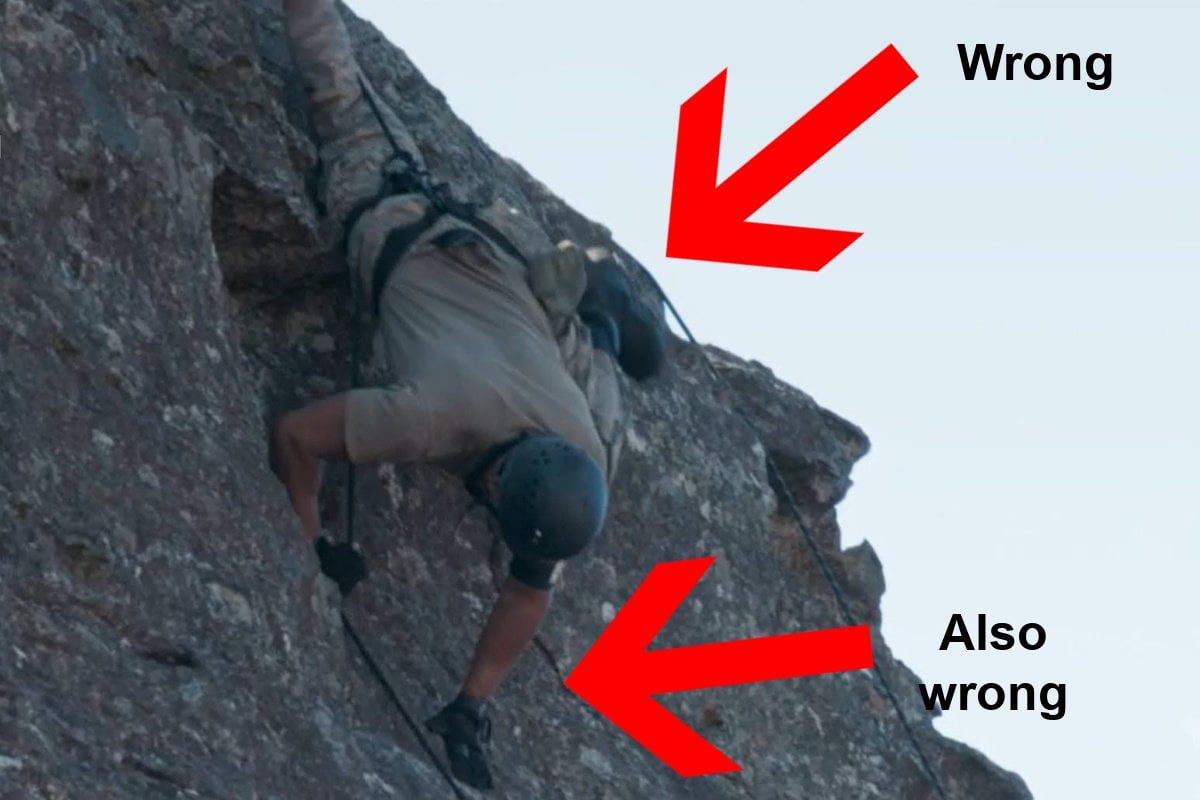 Image: Channel 7.