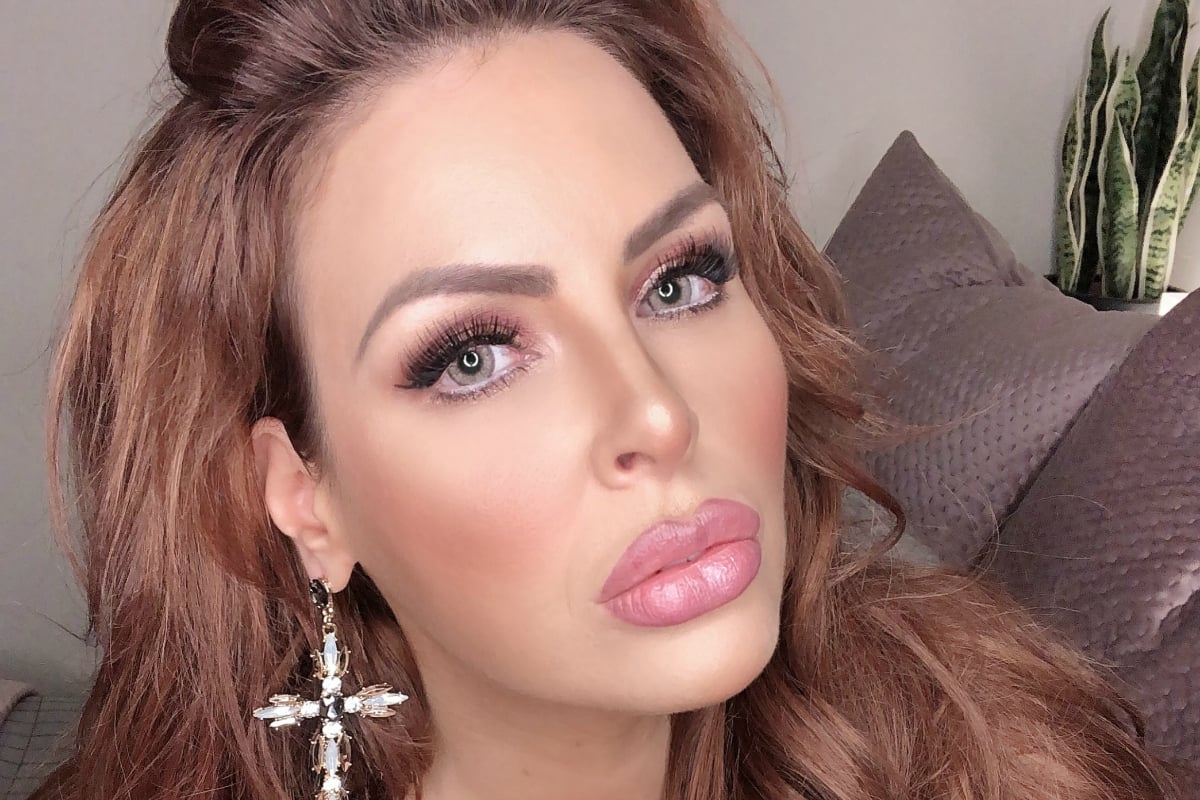 Content note: The following contains strong language and details of graphic threats of violence.
"Looser. Looser. Looser. [sic] It's time to celebrate. We won't have to look at your ugly face, ugly body, huge arse, or hear anything that comes out of your sewerge [sic] mouth anymore. You mole [sic]. You useless bitch."
That was just part of the first letter Sarah Roza received from a stalker. It arrived in the letterbox of her Melbourne home in 2012, shortly after she and her then-boyfriend, James Kingsbury, were eliminated from reality TV series The Amazing Race. There were no identifying details; just a typed, A4 page brimming with insults and abuse.
It was only the beginning. Over the course of several months after the show aired, Sarah (who is now better known for her appearance on Married at First Sight) was harassed and stalked by four strangers; none with an obvious connection to the other. The situation became so severe that she was forced to move out of her home in order to feel safe.
"That was the price of fame, for me," she told Mamamia.
It started with the letters…
Sarah is among the one in five Australian women who have experienced stalking in their lifetime, according to data from the Australian Bureau of Statistics.
That's 1.6 million women, subjected to protracted and unsolicited behaviour by, in the majority of cases, someone they know. Overwhelmingly — 94.5 per cent of the time — that perpetrator was male.
Stalking is a crime in all Australian states and, though legal definitions vary, it's generally identified as a person repeatedly contacting, harassing or spying on another, causing them fear or distress.
That may be through physical stalking (for example, loitering, interfering with property, sending unwanted letters and gifts) or cyber-stalking. The latter is more common and includes tactics such as repeated phone calls, text messages or emails, harassment via social media or GPS location tracking.
In Sarah Roza's case, it was only letters at first.