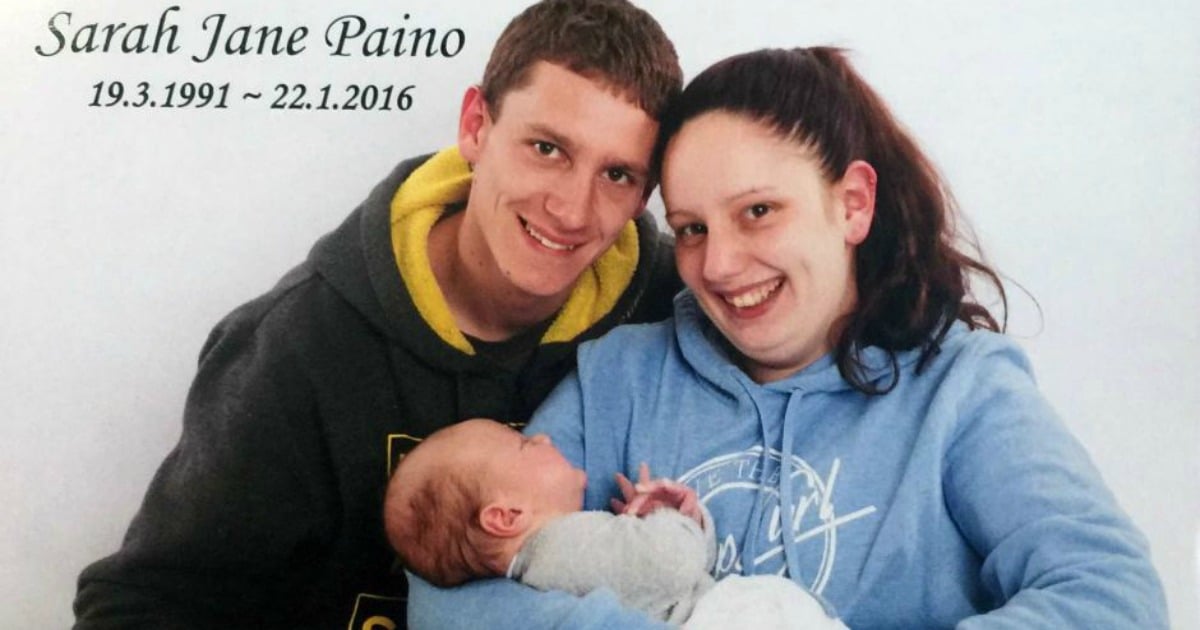 The father of Tasmanian mother Sarah Paino says today will be "full of emotion" as family deal with the one-year anniversary of Sarah's death, while also celebrating the first birthday of her son.
Ms Paino, 24, died when a 15-year-old driving a stolen four-wheel drive ploughed into her car in the Hobart CBD on the night of January 22.
She was 32 weeks pregnant at the time and doctors were able to save her unborn baby boy, Caleb.
Her two-year-old son Jordan, who was in the back seat of the car, survived the crash unharmed.
Ms Paino's father Michael described the past year as "a roller coaster".
"A lot of lows but not many highs," he said.
"People see you on the surface and everyone says you're holding up OK. But it's been behind closed doors when the pain really kicks in."
Mr Paino said the anniversary would bring mixed emotions.
"Caleb doesn't know any different, this is his first birthday without mum — that is one of many that he has got to live with," he said.
"We are going through that grieving process of trying to get the boys to understand that mum is in heaven.
"And yes, we will celebrate for Caleb, but behind closed doors we are full of sadness and absolutely devastated."
Ms Paino's friend Seirna Stocks said it was important to celebrate Caleb's life, while also remembering Sarah.
"I guess the main aim is just to stay happy for Caleb — it is his first birthday and yes, we lost Sarah, but he is still here — so let's show him a little bit of happiness for his birthday," she said.
Mr Paino said his two grandsons, Jordan and Caleb, were "thriving".
"Jordan is just a bundle of joy, he's active and growing up very quickly. He loves his brother," he said.
"Caleb has been very good. He's actually been thriving since birth. And he will grow up to be a decent little man, that's all we can hope for.
"I know that Sarah's looking down on them and making sure that everything goes well."
Community donations placed in trust for sons
Mr Paino said more than $570,000 raised through an online community fundraiser after Ms Paino's death had been put in trusts for the two boys.
"Rest assured that the money has gone into trusts and the boys will be looked after," he said.
"The public support at the time was fantastic. The donations have been overwhelming."
The teenager who killed Ms Paino was sentenced to five years in detention with a non-parole period of two-and-a-half years.
Mr Paino said he "felt nothing" at the sentencing.
"This boy, this kid, he did not look 15, he looked 12 years of age," he said.
"I looked at him, I looked at his parents, and he's a victim of circumstance. He's got a low IQ, that came out in court.
"There were four of them in the car and he was just one of them. He was the one that got caught for driving but he never started out being the driver, they swapped drivers.