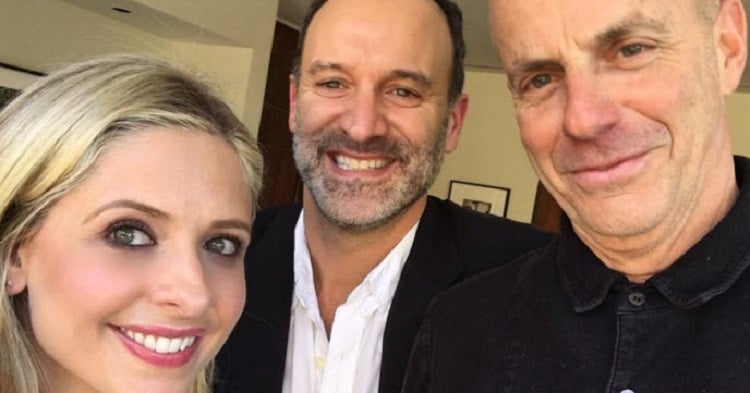 It's official. Sarah Michelle Gellar is getting reacquainted with her dark side in preparation for the Cruel Intentions reboot. And she's starting with her hair.
Gellar has dyed her hair from her signature blonde to a dark shade of brown for her character from the 1999 cult classic Cruel Intentions, Kathryn Merteuil.
The 38-year-old took to Instagram to show eagerly waiting fans her hair change. She captioned the image with, "#brownhairdontcare (actually kind of love it!!) thank you everyone @andylecomptesalon."
Gellar announced her return to the role last week, which will be a TV spin-off of the popular movie.
She shared a photo of herself with the movie's producers as well as a flashback image, captioning it with, "This picture was taken on the eve of production on the original #cruelintentions. Its me #rogerkumble (director) and #nealmoritz (exec producer) and the other is a picture of us now on the eve of production on the new #cruelintentions.
"That's right "everybody loves me, and I intend to keep it that way" #kathrynmerteuil is back!!! I am happy to say that I will be joining them (and @nbctv ) on the new #Crueltv."
WATCH Sarah Michelle Gellar talk about her children…