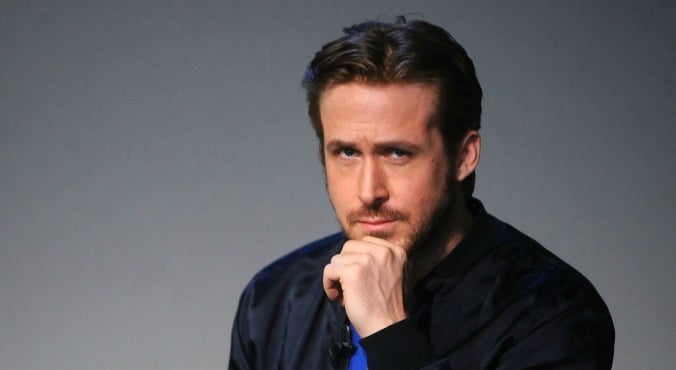 Do you watch Studio 10 every morning? You're in for a fun surprise tomorrow, because host Sarah Harris has just done something very cool to her hair.
The journalist has worn her hair at a chic bob/long bob length for a while now, but yesterday she paid a visit to renowned celebrity stylist Charles Worthington and everything changed.
RELATED: The trick to finding out whether short hair will really suit you.
However, rather than unveil her new look on Instagram as soon as she stepped out of the salon — as famous people are wont to do these days — Sarah played things a little coy. (Post continues after gallery.)
She posed for a photo with Charles before he started cutting, then posted another one mid-snip. "Going, going… Show you how it looks tomorrow!" she wrote.
RELATED: How To Lose Your Long Hair In 10 Days, starring Kate Hudson.
Yep, Sarah kept us guessing for a full 24 hours. Why toy with our emotions like that, Sarah? WHY?
To our great relief, she shared a photo of her "shorter, choppier, messier" style earlier today and it was certainly worth the wait.
Sarah's not the only one with a fresh new cut right now. Pop star and condemner of body shamers everywhere, Pink, appears to be the new owner of a bowl cut, joining the ranks of Ruby Rose and Jessie J. Considering the Trouble singer has worn her hair every which way throughout her career, this shouldn't have come as a surprise.
RELATED: Katie Holmes just won Best Hair Transformation at the Met Gala.
But we'll admit it, we were surprised. Pink shared a photo of her new cut on Twitter, writing, "Thanks @StellaMcCartney for making the best clothes in the world. And thanks Pamela Neal for the bowl cut."
If you're after hair inspiration that isn't Tupperware-inspired, take a look through our huge gallery of recent celebrity cuts and colours.
Have you changed your hairstyle recently? What did you have done?
The best celebrity hair transformations