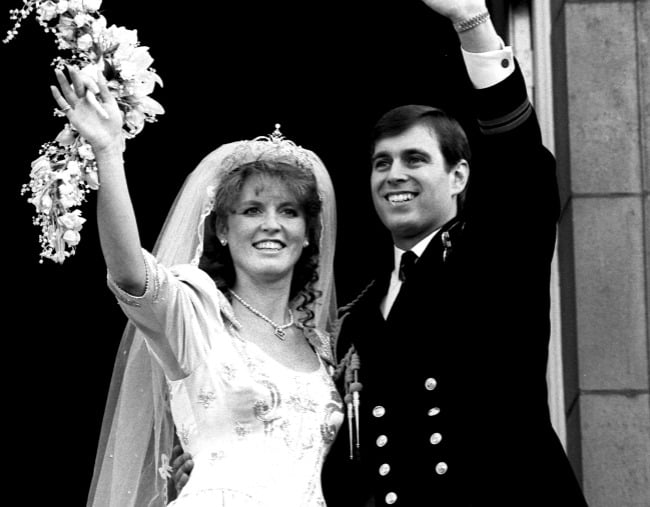 Before Meghan Markle's diamond bandeau tiara turned heads as dazzling complement to her simple dress, Sarah Ferguson's choice of wedding headwear made a bold but sentimental statement.
On the day the Duchess of York wed her now ex-husband Prince Andrew, 23 July 1986, the then-26-year-old entered Westminster Abbey wearing a flower crown, stunning onlookers who had expected a traditional tiara.
The crown of gardenias adorning the soon-to-be royal's head was a sentimental choice because the flower was her groom's favourite, The Express reports.
What the guests and onlookers didn't know, was that beneath her floral headpiece was a brand new tiara her new in-laws, Queen Elizabeth II and Prince Philip had gifted her.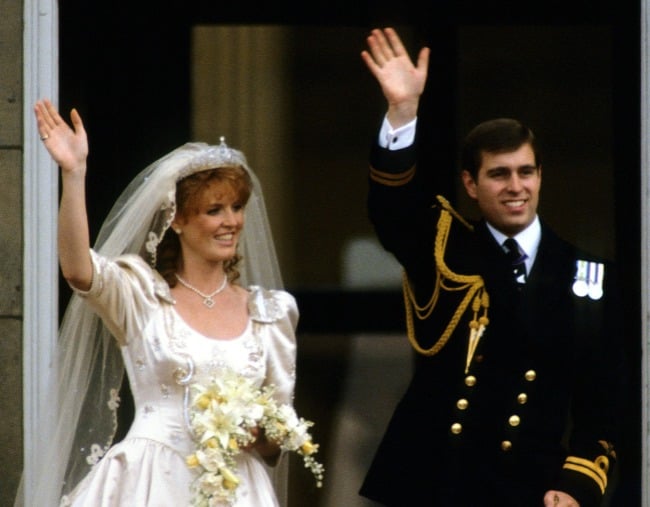 Only after the exchange of vows and the signing of the marriage certificate did Fergie reveal her tiara. Royal watchers have commented that this was a symbolic choice, meant to signify her entrance into the royal family.
The tiara featured an intricate swirled pattern of jewels topped with a five-carat diamond. It's part of a set that also included a necklace, bracelet, and earrings all worn by Fergie on her big day.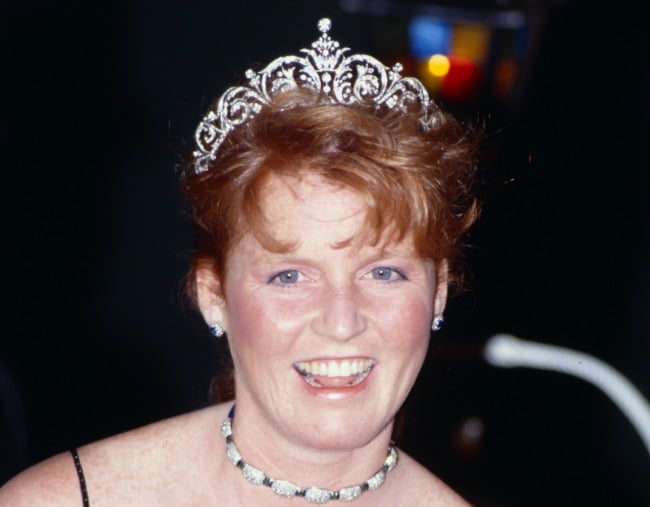 The "York Tiara" may be what her daughter Princess Eugenie chooses to wear on her wedding on 12 October.
Here are just a few other possibilities for Princess Eugenie's royal wedding tiara:
Cartier Halo Tiara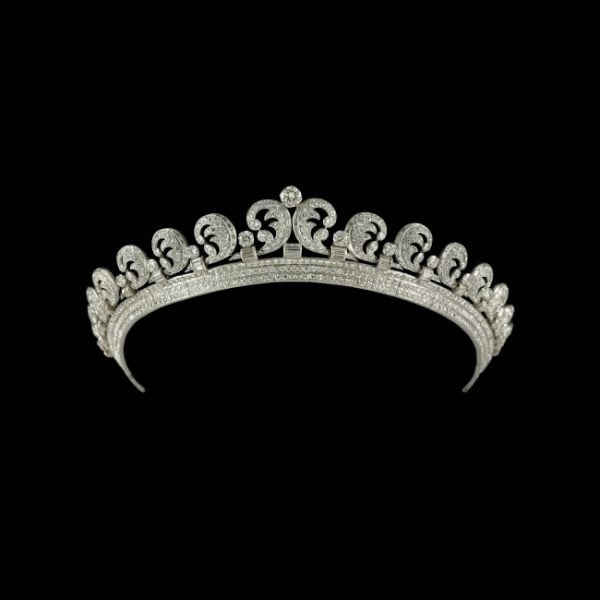 The Halo Tiara, also known as the Scroll Tiara was created in 1936 by Cartier for the Duchess of York, later known as the Queen Mother. It features 739 brilliant-cut diamonds and 149 baguette-cut diamonds, creating scroll-like design. Often the first tiara worn by Royal family members, it was passed down to Queen Elizabeth II on her 18th birthday, who also lent it to her younger sister Princess Margaret and daughter Princess Anne.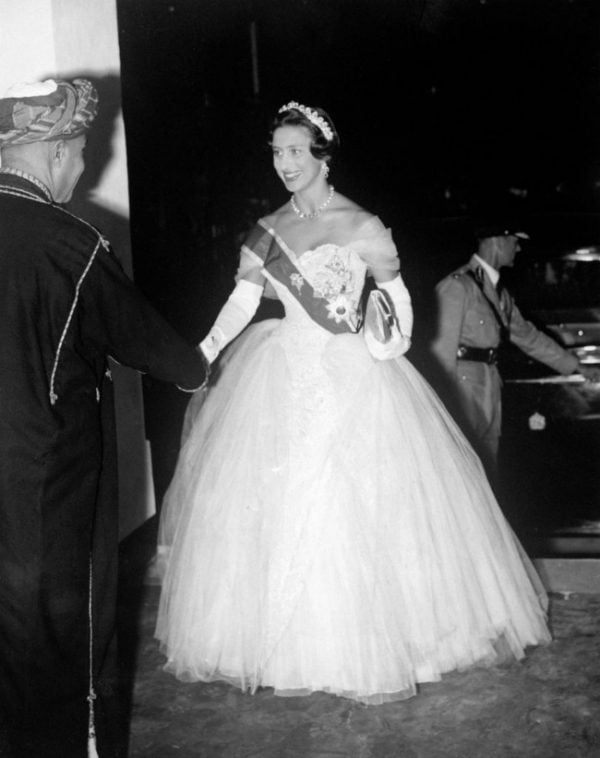 This was the tiara worn by The Duchess of Cambridge at her wedding to Prince William.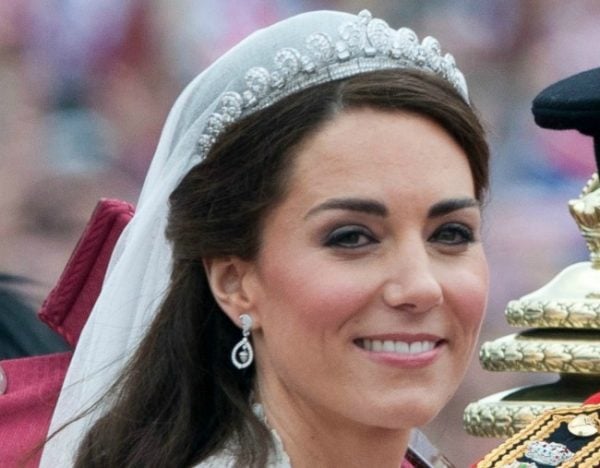 The Strathmore Rose Tiara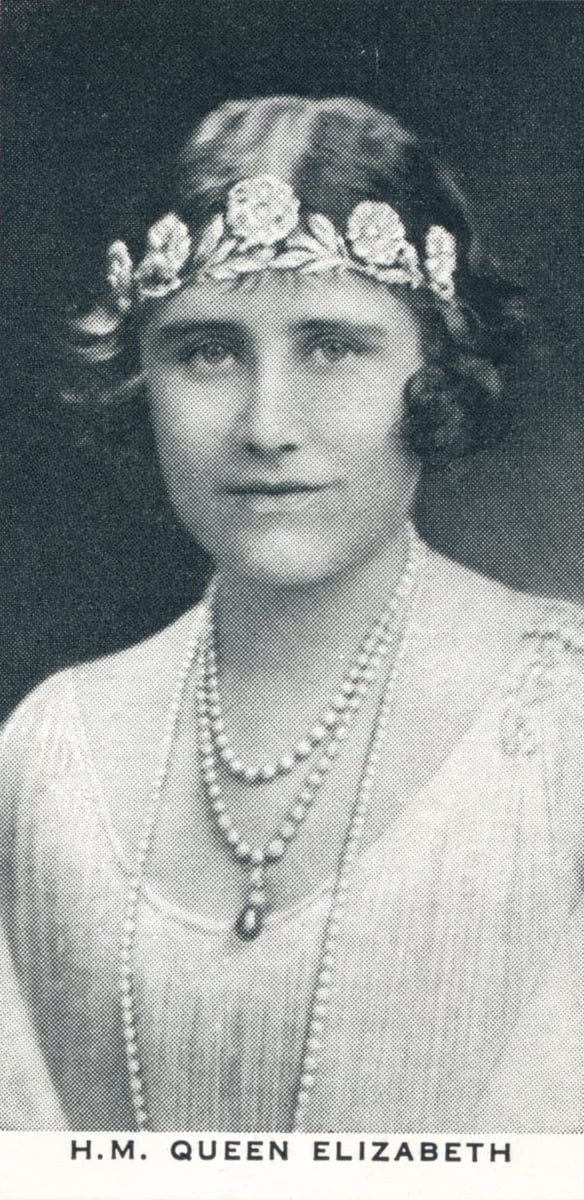 A rather light and feminine piece, the Strathmore Rose Tiara was another one gifted to Lady Elizabeth Bowes-Lyon (later Duchess of York, later the Queen Mother) from her father, the Earl of Strathmore, for her 1923 wedding. The design features a garland of diamond roses mounted in silver and gold.
This hasn't been seen worn in public since the Queen Mother's early royal days. After her death in 2002, it passed on to the Queen who could very well offer it up to her new granddaughter-in-law.
The Spencer Tiara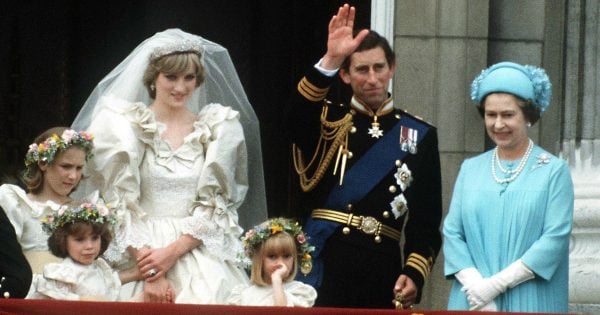 While the then Lady Diana Spencer was offered a tiara from the Queen's own collection, she instead chose to wear her own family heirloom. The Spencer family can track their lineage back to the Tudor Period.
The central part of the tiara was gifted to Diana's grandmother, Lady Cynthia Hamilton, for her 1919 wedding to Albert, Viscount Althorp and the future 7th Earl Spencer. According to People, it's current form with diamonds shaped into tulips was likely finalised in the 1930s.
While it's unlikely Princess Eugenie would wear this tiara, we couldn't help but highlight it for its beauty.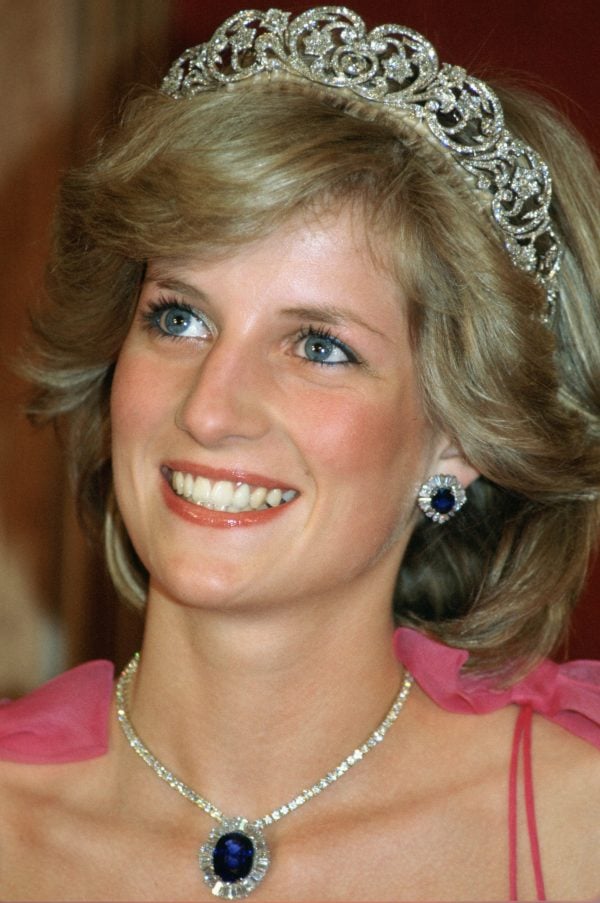 It's a popular tiara for Spencer weddings - both Diana's sisters and sister-in-law wore it on their special days, as well as Diana herself for her 1981 wedding to Prince Charles. As a light and easy-to-wear piece, she wore it frequently after that.
The Queen Mary's Fringe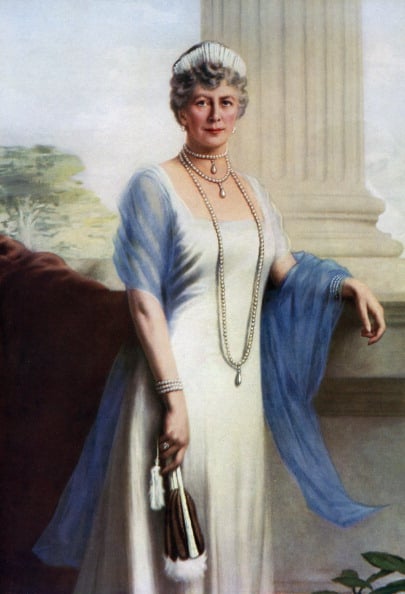 A strong and traditional choice, Queen Mary's Fringe is named after the Queen's grandmother, who commissioned it from E. Wolff & Co. for Garrard & Co. in 1919. It includes 47 diamond bars and is separated by smaller diamond spikes. Interestingly, it's actually repurposed from another piece of jewellery - a diamond necklace gifted to her as a wedding gift by Queen Victoria in 1893.
Queen Mary gave it to her daughter Queen Elizabeth (the Queen Mother) in 1936, who then loaned it to her daughter then Princess Elizabeth for her 1948 wedding to Lieutenant Philip Mountbatten.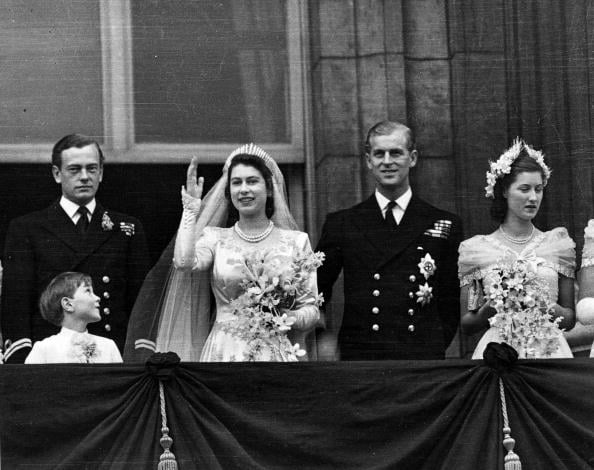 It wasn't all smooth sailing though - a few hours before the wedding, the tiara 'broke', as the clasp connecting the necklace to the frame was clicked.
"The catch, which I didn't know existed, it suddenly went [gestures with her hands]. And I didn't know it was a necklace, you see…I thought I'd broken it…we stuck it all together again, but I was rather alarmed," the Queen shared in a video.
Princess Anne also borrowed it from her grandmother for her for her wedding to Captain Mark Phillips in 1973.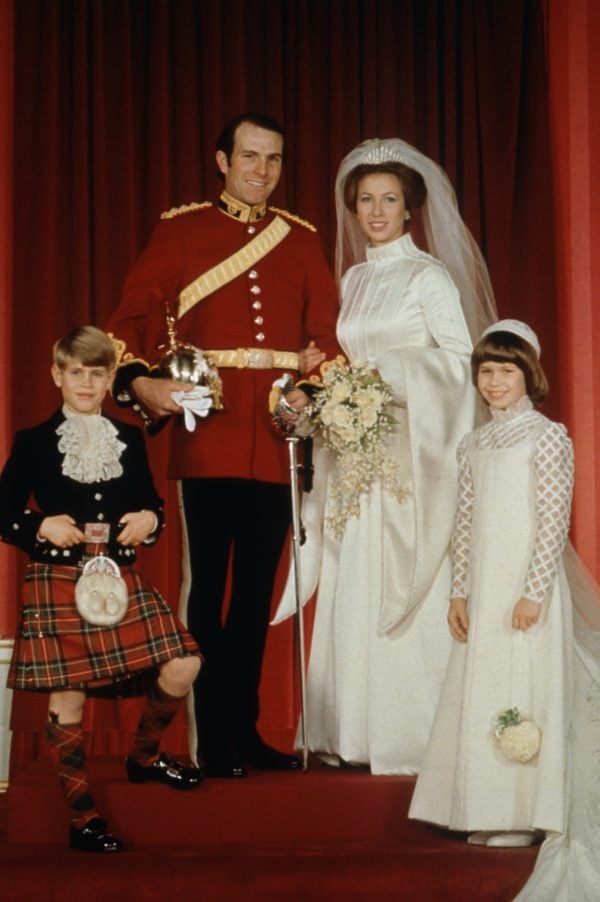 Cambridge Lover's Knot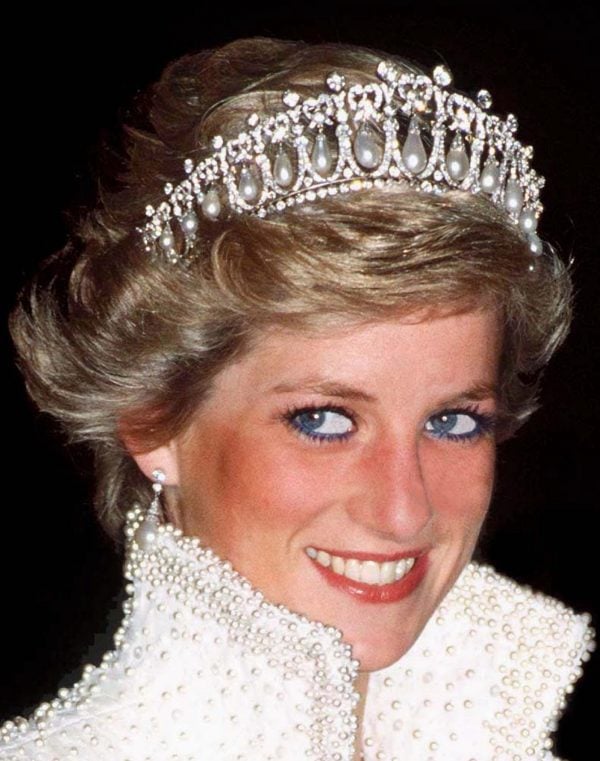 The Cambridge Lover's Knot was gifted to Diana for her wedding by the queen, she wore it throughout her marriage to Prince Charles and was considered one of her favourites.
Also known as Queen Mary's Lover's Knot tiara and often seen as the most "quintessentially British tiara", it was commissioned by Queen Mary in 1913 or 1914. According to People, it was actually a replica of a 200 year-old tiara owned by her grandmother, Princess Augusta of Hesse and the Duchess of Cambridge.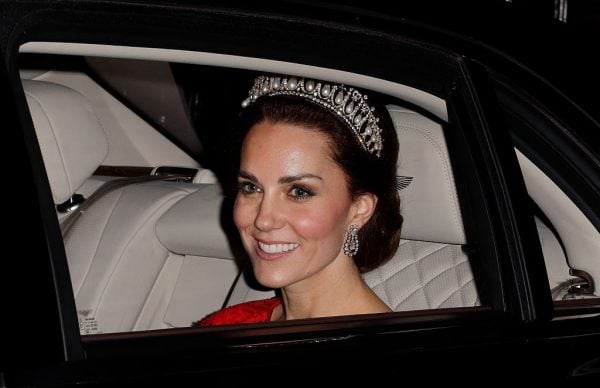 The current Duchess of Cambridge, Kate Middleton, wore the tiara to a function in December 2016.