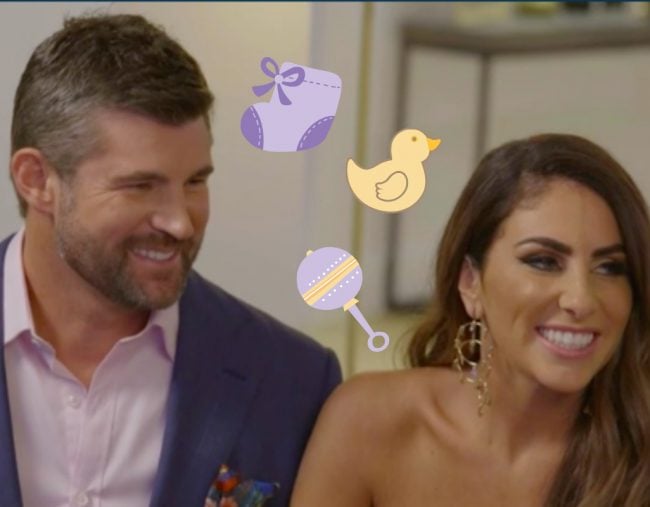 Sara and Hayden just made Block history.
Sara, 31 and Hayden, 45 from The Block Australia just announced they're expecting a baby during the season finale on Sunday night.
Speaking before the auctions began, Sara revealed that she had been vomiting not out of nerves, but because she was pregnant.
The couple did their gender reveal live on air, with the contestants finding out they would be having a boy along with the rest of Australia.
The reveal was adorable.
After cutting into a cake that looked like the Gatwick Hotel the teams all renovated this season, the cake inside was blue.
The former construction manager and flight attendant's apartment auctioned successfully during the episode, leaving the couple with an extra $545,000 for baby expenses.
If they continue to win tonight's episode, they will get an extra $100,000.