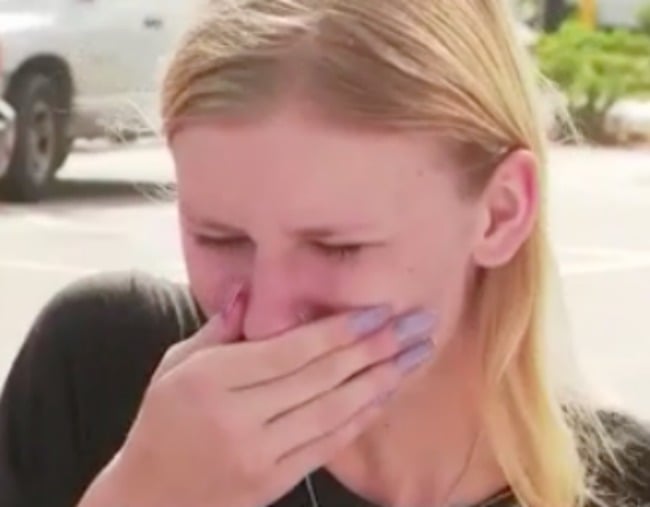 Just three months ago, in February, Santa Fe High School was in lockdown after someone reported a 'popping' sound outside. Thankfully, it was a false alarm.
But on Friday, those fears became a reality.
At 7:30am on Friday morning, a 17-year-old student armed with a shotgun and pistol killed nine students and a teacher, and wounded 13 others.
He's now been taken into custody, denied bail and charged with capital murder.
Police say he actively spared students he liked so "he could have his story told." Despite this, no official motive has been announced.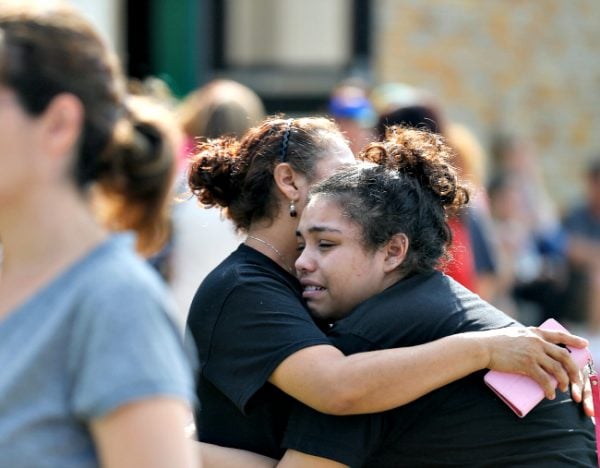 Like the 12 school shootings that have already happened this year, the accounts from the students of Santa Fe High have been horrifying.
But there's a difference.
They described the carnage, blood and crippling fear, yes, but what was more chilling was the bleakness, futility and inevitability expressed in their words. For these teenagers, a school shooting wasn't a matter of if, it was a matter of when.
As 18-year-old Madilyn Williams told the New York Times, "In the back of my mind, I knew it was going to happen."
Here are the accounts of a number of students:
The gunman jabbed his gun through a broken window and yelled, "surprise."
A 15-year-old student named by the New York Times as Mr. Beazley was in art class when he realised what was happening.
He described his class running into the storeroom and attempting to barricade the door with a pottery kiln. The substitute teacher, Ann Perkins, 64, went to close the door. She was killed by the shooter.
As the students worked on blocking the door, Beazley said that the gunman dug his pistol through a broken window.
He then yelled, "surprise," then an expletive, and then he started shooting.
When the gunman saw Beazley continue pushing the kiln, he directed his aim to him. Luckily, he was only injured and was grazed on his side, before being struck by the same ricocheting bullet.
"I wasn't surprised. I was just very scared."
When interviewed by the ABC, 17-year-old Paige Curry described hiding in her theatre class, three doors down from the classroom that the initial shooting took place.