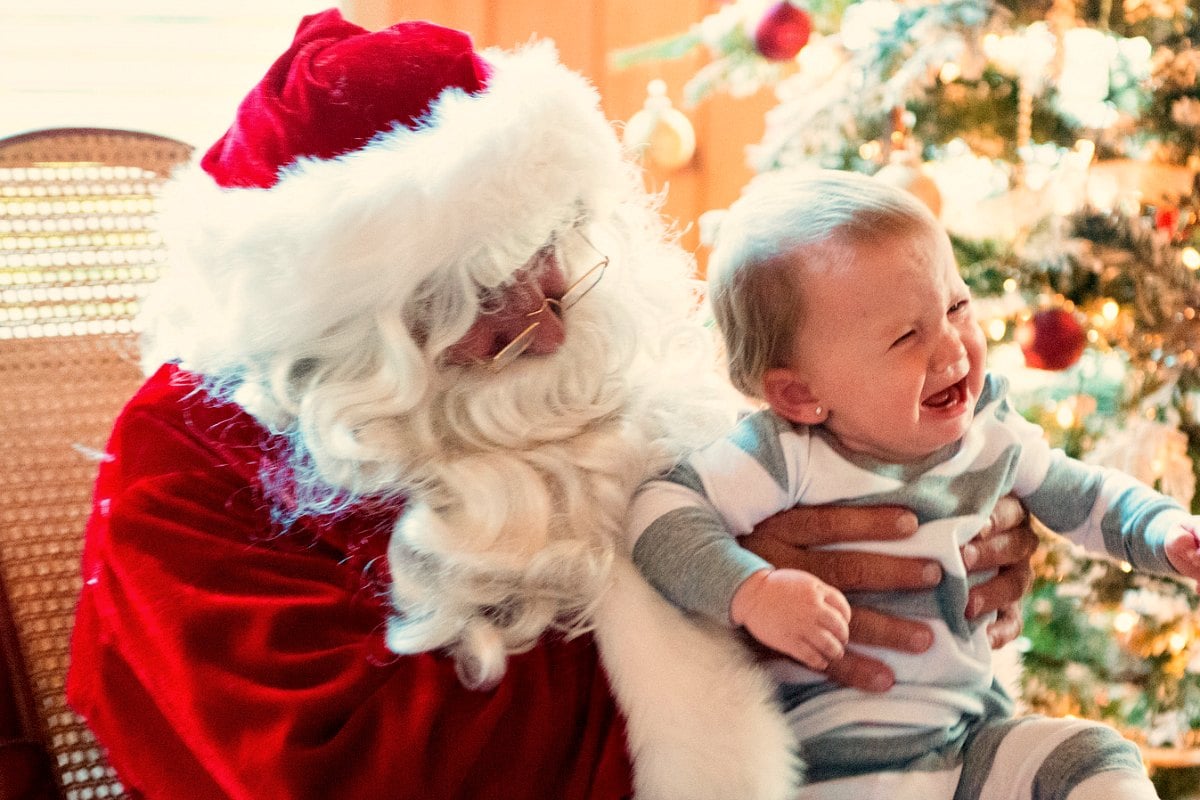 Right now, parents on Facebook are having intense discussions about Santa photos. Some put a lot of planning into it, asking around to find the best Santa with the best backdrop. They book ahead for the most popular ones, or are prepared to wait in long queues.
I always wonder – are they doing it for their kids, or for themselves?
Because around this time of year, every year, I see those Santa photos. You know the ones – where the kids clearly don't want to be anywhere near that jolly bearded guy in a red suit. Sometimes they're babies who have their faces screwed up, wailing at being temporarily separated from their parents. Sometimes they're toddlers who have alarmed looks as they stare up at the strange man who's holding them. Who is this guy?
A lot of parents find these photos hilarious. They always make me feel a bit uncomfortable.
Sure, it's only once a year. But should we really be shoving our children in a stranger's lap and telling them to sit there and smile, if they clearly don't want to be there?
Popular parenting expert and dad-of-six Dr Justin Coulson has a pretty firm opinion.
"Seriously, just no," he tells Mamamia. "I don't know where we get the idea from that seeing our kids suffer and experience fear and anxiety is funny. Any thinking, empathic parent is going to recognise that this is a stressful situation for some children and there is absolutely no benefit to it."
Dr Coulson says he doesn't have a problem with parents putting their kids on Santa's lap for a photo if the child feels good about it.
"But if the child is non-consenting, then the parent's just being a bully," he adds. "Parents have got to stop bullying their children. It's using their power to force their child into an uncomfortable situation that just makes them feel awful.
"We make a really big deal about teaching our children about body boundaries, about body safety and about consent. And all of a sudden we make this bizarre exception for a stranger in a red suit in a shopping centre."
There are two types of Christmas people. Which one are you?