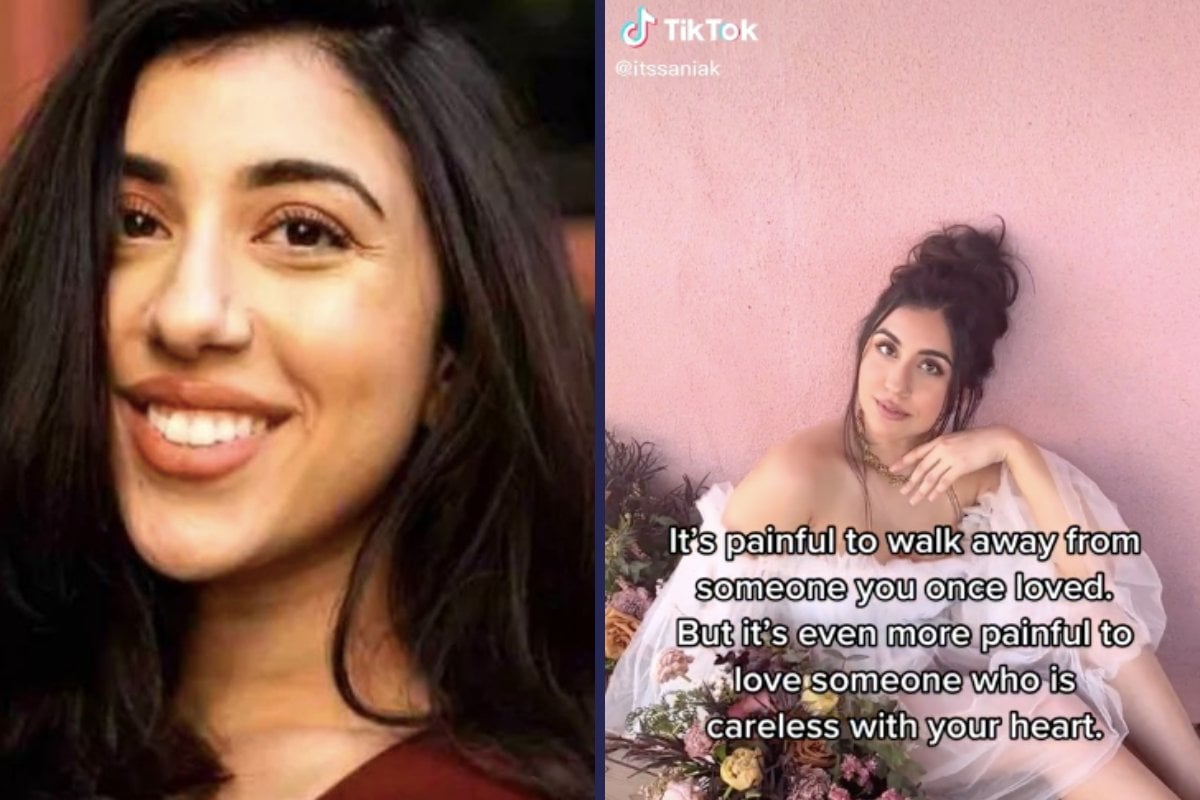 Content warning: This story includes descriptions of domestic violence and murder that may be distressing to some readers.
When 29-year-old Chicago photographer Sania Khan got divorced earlier this year, she decided to share her experiences with other women on TikTok.
"Finally had your dream Southasian wedding but end up marrying just another toxic Southasian man," she wrote in a TikTok she posted in late May.
Watch: The most dangerous place for a woman to be on Saturday night? At home. Story continues below.
"To my Southasian queens, a reminder that you don't have to settle in marriage or love," she wrote a day later. "Is that man TRULY deserving of you or does he just look good on paper?"
"Sitting in a coffee shop getting lectured by family members after my TikTok went viral," she added the next day.
Khan was the daughter of Pakistani immigrants. She worked as a flight attendant and then a photographer, taking beautiful photos of happy couples at weddings.
"I put my heart and soul into every picture I capture," she wrote on her website.
Last year she married Raheel Ahmad and moved from her hometown of Chattanooga, Tennessee, to Chicago. But very soon, she wanted out of her marriage.
"He monitored what she wore," one of her closest friends Gabriella Bordó told Time. "He was wary about who she hung out with, how she presented herself."
According to Bordó, Khan's family and her husband's family encouraged her – even pleaded with her – to stay.
"Going through a divorce as a South Asian woman feels like you failed at life sometimes," Khan wrote in another TikTok. "The way the community labels you, the lack of emotional support you receive and the pressure to stay with someone because 'what will people say' is isolating. It makes it harder for women to leave marriages that they shouldn't have been in to begin with."