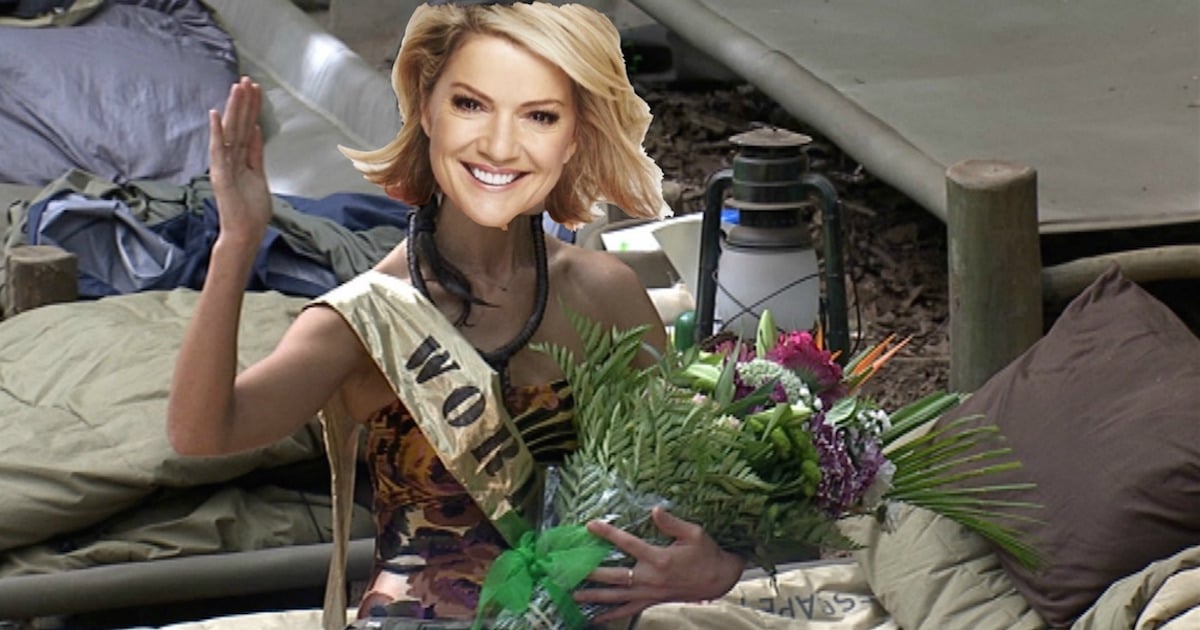 The Queen of the Network Ten is about to become the Queen of the Jungle when she enters the I'm A Celebrity… Get Me Out Of Here! camp on Monday night.
Unfortunately, we won't see her bathing in a tub of cockroaches or chowing down on a pig's anus — the journalist and newsreader is appearing on the show as an intruder.
"I'm told they might be a bit smelly," she told News Corp Australia.
"I've got a job to do, there's plenty of news to share. Working out what to include, what to share is the hard thing."
We imagine other tasks might include soothing campsite tensions with those smooth, dulcet tones.
Listen to what Rosie Waterland has to say about the dangerous camp diets here:
As the "celebrities" head into the final week of the competition, Sully will be the last intruder for the series that has seen Bindi, Robert and Terri Irwin and radio hosts Fitzy and Wippa drop into the jungle.
On whether she would don the khaki in future Sully said, "I would never sign up to it, I just couldn't do it."
"There are a number of things I couldn't cope with," she said. "I don't think the privacy thing would be a big deal, I'd get used to that. You know what you're signing up for but I would never sign up for it."
"I would have struggled with everything, the creepy crawlies, eating faeces and grubs and maggots and the snakes, I don't have a stomach for it or the central nervous system."
You break our hearts, Sully.
Here's the kind of riveting conversation Sully will have to take part in on arrival.