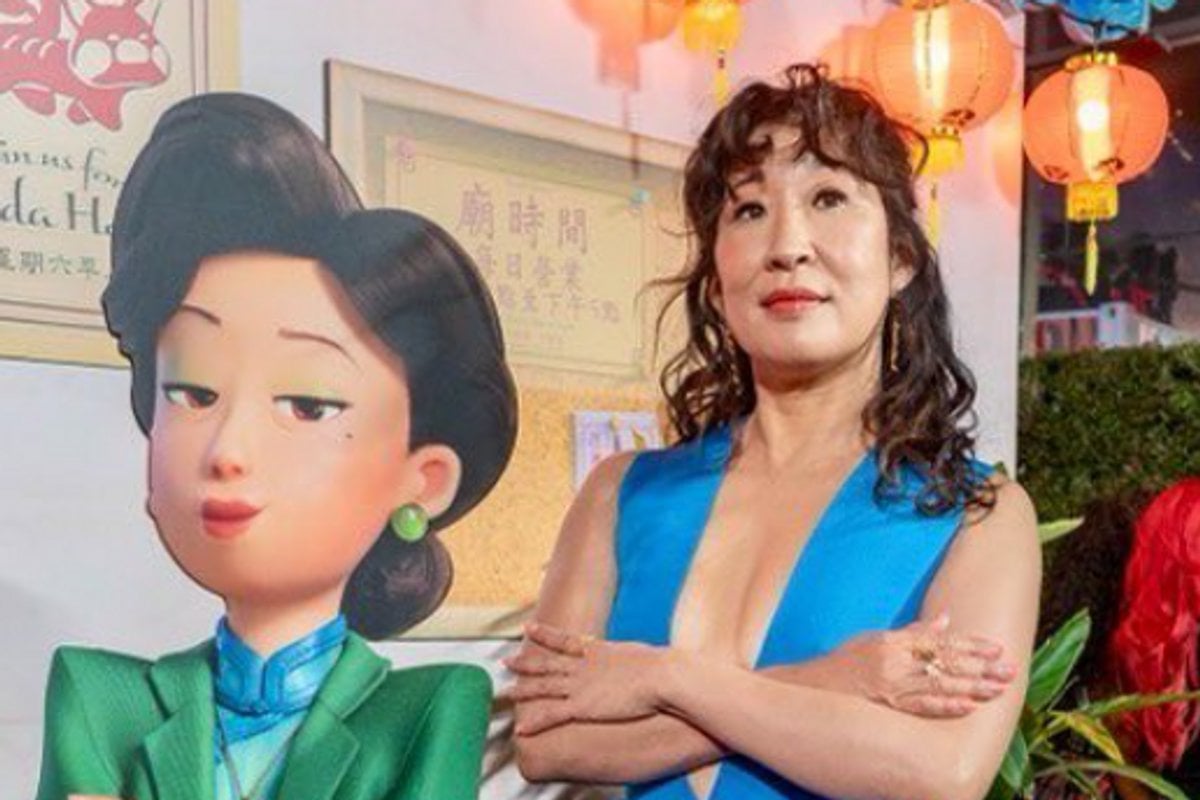 Lending her voice to Disney-Pixar's newest animation Turning Red was a no-brainer for Killing Eve and The Chair actor Sandra Oh. 
Not only did she want to work with the creative team, including Chinese-Canadian director and writer Domee Shi and co-writer Julia Cho (an award-winning playwright who Oh has worked with before), there is also the setting for the film: Toronto, Canada. As a Korean-Canadian, Oh jumped at the chance.
"So many things drew me to this role," the actor tells Mamamia over Zoom. "But it was also the subject matter, the relationship between a young woman and her mother, talking about the inner life of a girl... that's what I was interested in."
Watch the trailer for Turning Red. Post continues below.
Turning Red is set in 2002 in Toronto and follows the story of Meilin "Mei" Lee, a spirited and nerdy Chinese-Canadian 13-year-old who one day turns into a red panda. Oh voices her mother Ming Lee, a businesswoman who can be a little... overbearing?
"Hypervigilant and loving," Oh says with a laugh. "To put it in a very positive and true terms. The legacy of the relationship with mothers and daughters is very, very deep and very complex. And I think to honour that in the way of like, here we are, Mei wants to make her own decisions. And what that means is that she will find her own new traditions by accepting certain parts of herself. The way that she accepts her inner panda; I'm so proud of Mei, you know?"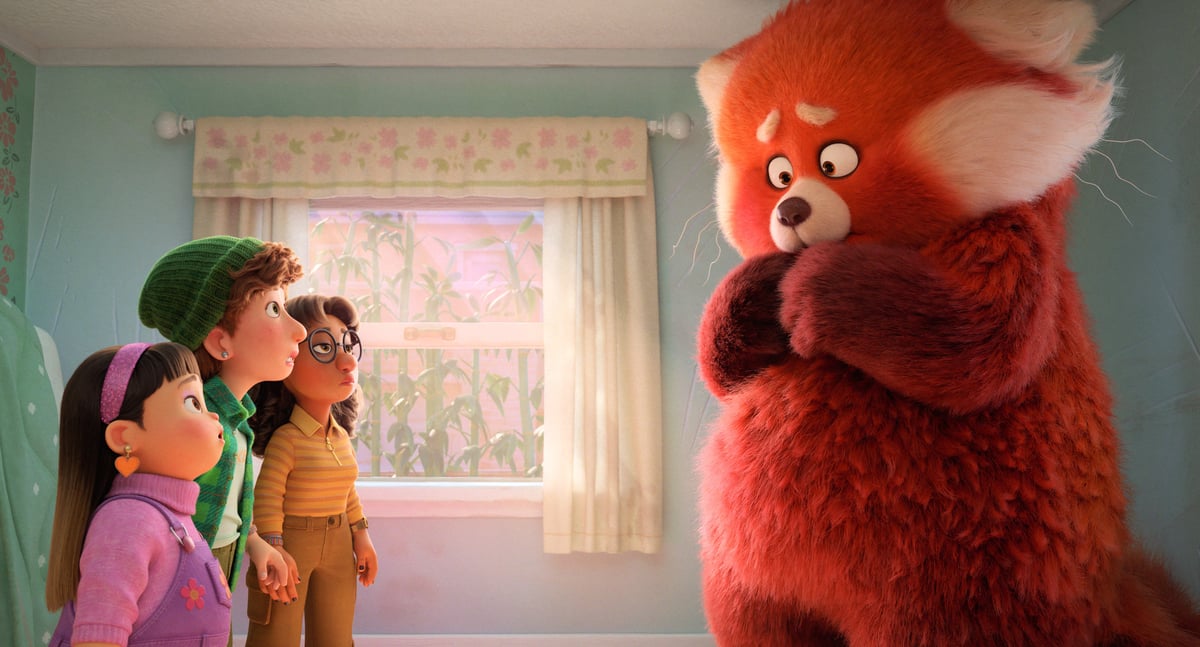 Panda is cute! (Image: Disney Pixar)