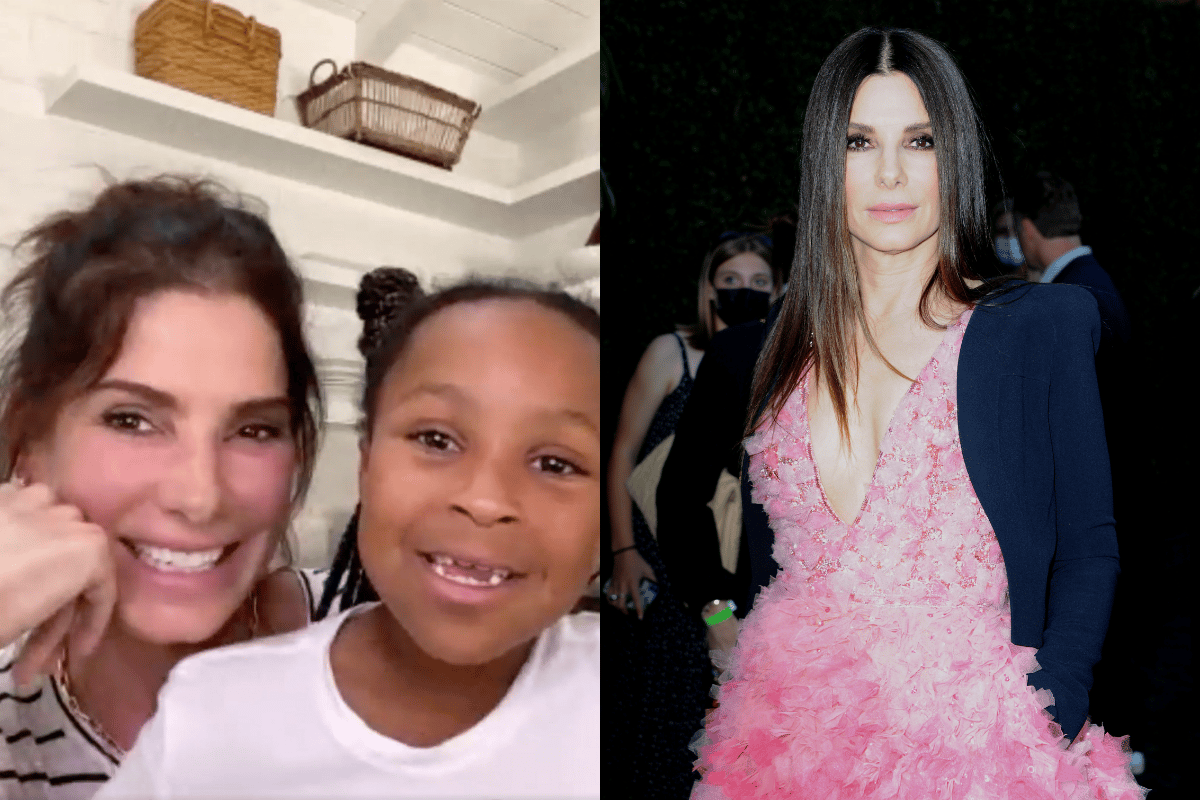 This post deals with violence and suicide, and could be triggering for some readers.
Sandra Bullock made the announcement this week that she's stepping away from Hollywood. 
After touring for her latest film, The Lost City, the actor will betaking a break to spend more time with her "beautiful babies." But she was quick to note that she will be back eventually. 
"I'm not retiring, just going to not spend time in front of the camera for a while," she told PEOPLE. "I have beautiful babies. I'd rather look at them."
Bullock added: "I'd rather look at them every day and have them be mad at me, and annoyed, and make memories with them for right now." 
"I never said I'm retiring, [If] I decide to retire, then I'll make that announcement," she continued, before adding: "[it will be] a very important announcement that no one will care about."
Watch: Sandra Bullock's with her daughter Laila. Post continues below video. 
The statement was a look into Sandra Bullock's private life - something we've rarely seen over the course of her 35 years in the spotlight. But what do we know about her life off screen? Let's take a look. 
Sandra Bullock's kids
Sandra Bullock adopted her first child, Louis, in 2010 from New Orleans with her then-husband, Jesse James. At the time it had been a tumultuous period for the actress, who discovered her husband's infidelity in the middle of the couple's adoption process.
The two divorced, and Bullock became a single parent to Louis, who is now 11 years old. She has steadfastly maintained his privacy.
In 2015, the A-list actor revealed that she also adopted a daughter, three-year-old Laila (pronounced Lila). Bullock had fostered the young girl before finalising the adoption.