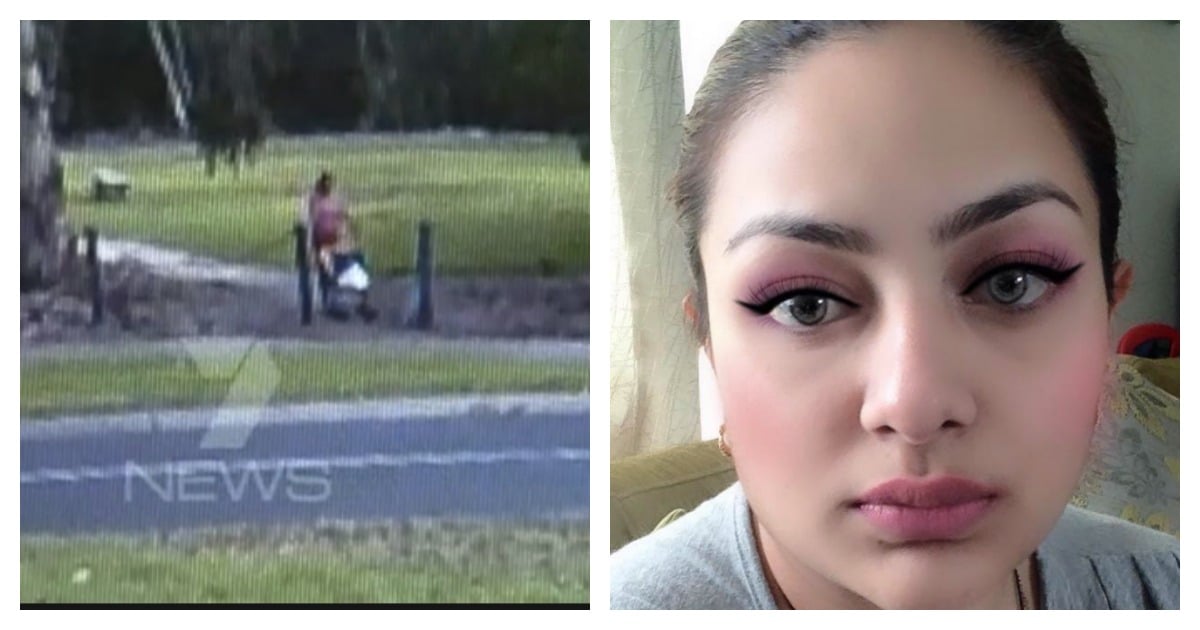 As the mother of Sanaya Sahib prepares to appear before Melbourne's Magistrates court today after being charged with the murder of the toddler, her father, Sameer Sahib has spoken of his horror over his daughter's death.
"I just feel sick in my stomach," Mr Sahib said of the murder of his daughter and arrest of his ex-partner.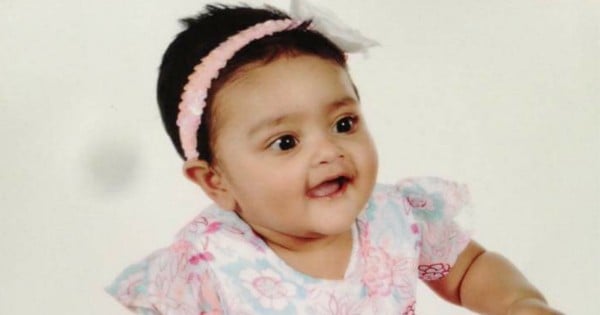 Sanaya Sahib was found dumped in a  creek. Image via Facebook.
Yesterday Sofina Nikat, 22, of Mitcham was charged with murder by homicide detectives.
Homicide Detective Senior Sergeant Stuart Bailey told a court hearing last night Ms Nikat made a "full confession to the murder" of her 14-month-old daughter.
CCTV footage obtained by police and shown by Seven News shows Ms Nikat walking to the park with a baby in a pram on Saturday morning, just like she alleged, but then, instead of a hysterical mother running desperately back to the home to call police it shows her calmly returning with the blue and yellow pram which is chillingly empty.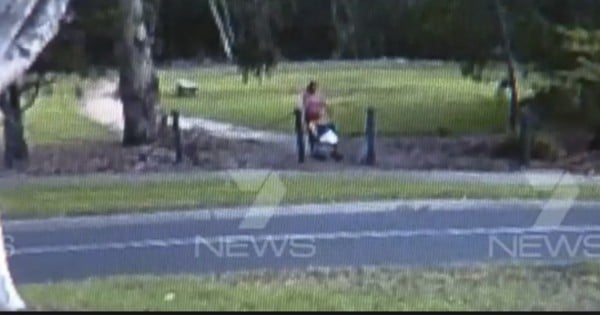 CCTV footage obtained by police and shown by Seven News.
Ms Nikat had claimed her baby was snatched by a shoeless African man who smelled of alcohol on Saturday while they walked in the park.
But police allege the little girl was murdered on Saturday by her 22-year-old mother and then dumped in the Darebin Creek.
The former partner of Ms Nikat and father of Sanaya, Sameer Sahib told News Limited he was driving to join in the search for his missing baby girl when police rang him and told him to pull over and they were on their way to see him with some news.
"They wanted to tell me they didn't find her alive."
Mr Sahib says he was estranged from Sofina Nikat and had not seen Sanaya for more than six months when out of the blue Ms Nikat rang him last week.
"All of a sudden she called me on Wednesday and she said to come and see her, and then this happened on the weekend,'' Mr Sahib said.
"She just said it's been a long time, come see her.