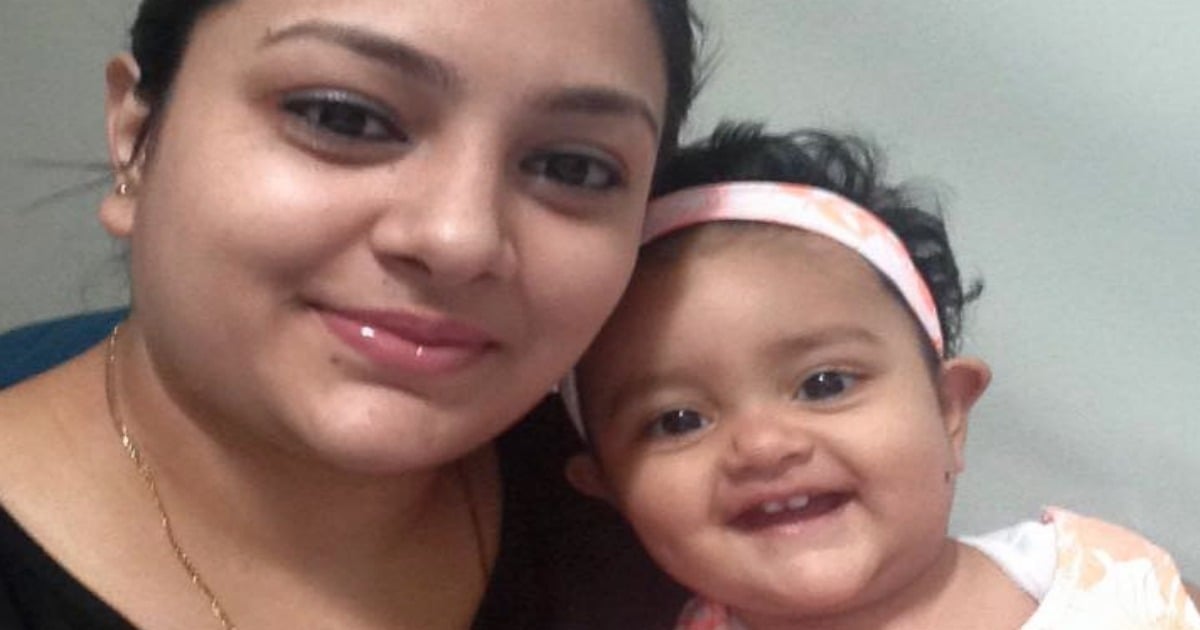 Police have spent four hours scouring the family home where 15-month-old Sanaya Shaib was staying in the days before she was murdered and dumped in a creek.
Bags of evidence have been removed as the mystery surrounding the case deepens.
On Saturday the mother of the toddler, Sofina Nikat, 22 was pushing her toddler, Sanaya, in her pram in Olympic Park in Heidelberg West in the northern suburbs of Melbourne when she says a man snatched her baby.
Sofina Nikat has told police she had been on a wooden park bench that sits between trees and thicker bushland in the popular leisure area.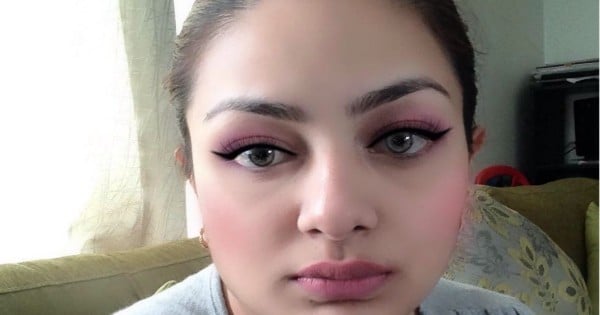 Sofina Nikat said the man unbuckled her baby and ran. Image via Facebook.
Ms Nikat said that a "barefoot man" smelling of alcohol around the ages of 20 to 30 and of African appearance, knocked her over her and unbuckled Sanaya from her yellow and blue pram before racing off with her.
She said that the man escaped over a wooden bridge leading to the other side of Darebin Creek. Ms Nikat chased the man, but was unable to keep up.
She then returned to the home she was staying in and called police.
Nine News spoke to Habib Ali, Sanaya's Uncle who said that Ms Nikat arrived at his home after her daughter's disappearance screaming "somebody took my child, somebody took my child."
An extensive search began for the toddler with locals coming out in force after seeing Facebook alerts about the abduction.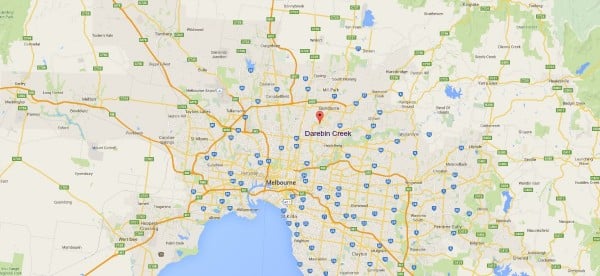 Early Sunday morning a body was found.
A local family who had also once lost a child but had a happier ending - finding their missing child – were the ones to make the discovery.
The baby's body, dressed in a white top with blue and yellow flowers and white leggings, was found less than two kilometres from her uncle's house.
Detective Senior Sergeant Stuart Bailey said the body discovered was found "partially submerged."
At 6am Ms Nikat and her former partner - from whom Ms Nikat was estranged - were informed that their daughter's body had been found.
The toddler's body was taken away for forensic examination on a large stretcher.
Detective Bailey said it was extremely concerning.
"The male has folded in behind her and has then pushed her to the ground, has taken the child from the pram and run in a south-westerly direction on the eastern side of Darebin Creek," he said.
"He crossed over a footbridge that then takes you into the Northland Shopping Centre area and perhaps towards Woods Street" he said.
"This is obviously extremely concerning for Victoria Police if this is a random abduction."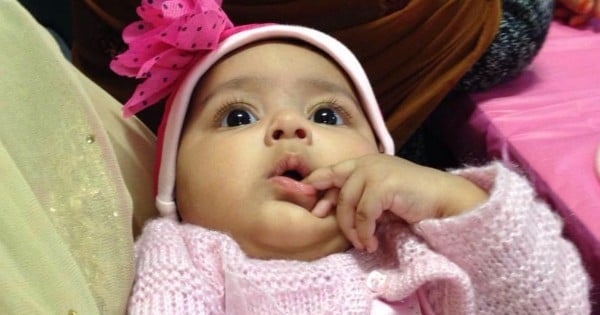 A body thought to be that of Sanaya was recovered. Image via Facebook.
Locals yesterday told media of their fears that the abductor could still be nearby.
Michelle told The Herald Sun :"At the time the baby went missing (about 10am on Saturday) the park wouldn't have been too busy, but there would have normally been some people playing ball games and bike riders going past," she said.
Another woman, Nicole said "I go to the creek with my girls all the time. This is absolutely terrifying."
Yesterday forensic investigators and homicide detectives spent four hours in the home where Ms Nikat and Sanaya had been staying before she was killed. The home belongs to her brother who had been putting the mother and daughter up after her marriage breakdown to Sanaya's father.
Ms Nikat was taken by welfare workers yesterday to an undisclosed location to help detectives in their investigation into the 15-month old's death.
Fairfax Media reports that detectives left the property shortly before 8pm with one detective carrying a paper bag labeled "disposable nappies" in black marker, while another detective was seen carrying two large brown paper bags of evidence.
Sanaya's mother has not spoken to media but her father Sheraz Shaib thanked the people who found Sanaya's body.
"Sanaya will be missed by us all. She was a beautiful child who has been taken from us too soon," he said.
Police say they are keeping "all avenues" open in their investigation.
Anyone with information is urged to call CrimeStoppers on 1800 333 000.