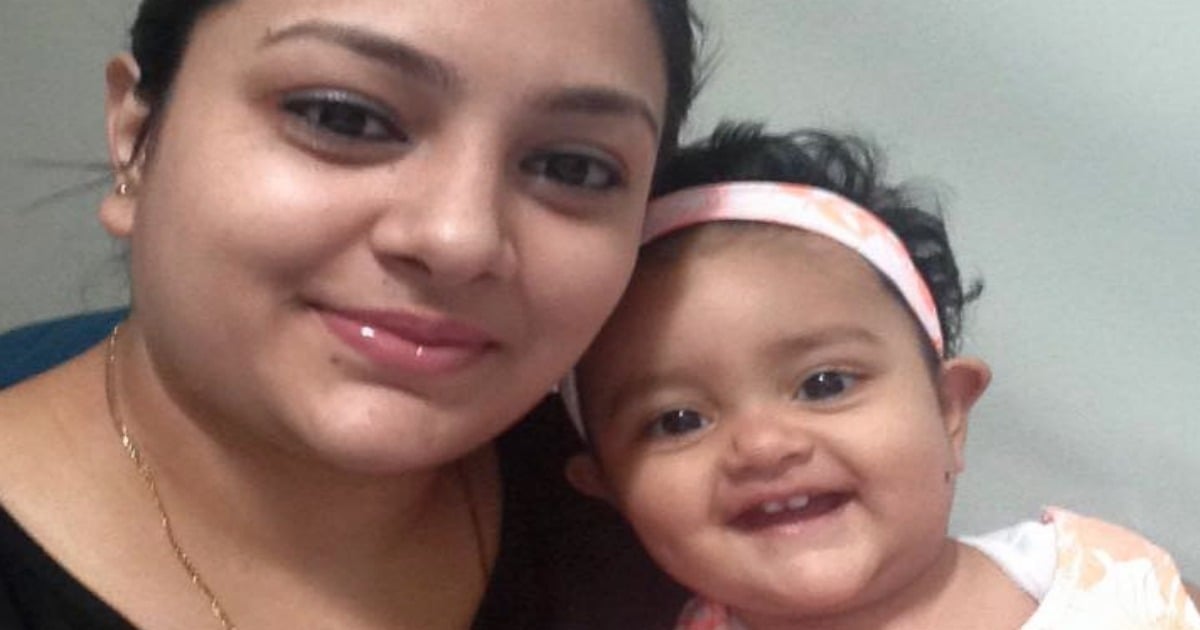 Police have spent four hours scouring the family home where 15-month-old Sanaya Shaib was staying in the days before she was murdered and dumped in a creek.
Bags of evidence have been removed as the mystery surrounding the case deepens.
On Saturday the mother of the toddler, Sofina Nikat, 22 was pushing her toddler, Sanaya, in her pram in Olympic Park in Heidelberg West in the northern suburbs of Melbourne when she says a man snatched her baby.
Sofina Nikat has told police she had been on a wooden park bench that sits between trees and thicker bushland in the popular leisure area.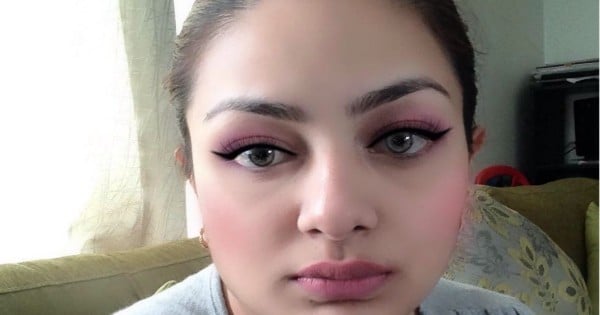 Sofina Nikat said the man unbuckled her baby and ran. Image via Facebook.
Ms Nikat said that a "barefoot man" smelling of alcohol around the ages of 20 to 30 and of African appearance, knocked her over her and unbuckled Sanaya from her yellow and blue pram before racing off with her.
She said that the man escaped over a wooden bridge leading to the other side of Darebin Creek. Ms Nikat chased the man, but was unable to keep up.
She then returned to the home she was staying in and called police.
Nine News spoke to Habib Ali, Sanaya's Uncle who said that Ms Nikat arrived at his home after her daughter's disappearance screaming "somebody took my child, somebody took my child."
An extensive search began for the toddler with locals coming out in force after seeing Facebook alerts about the abduction.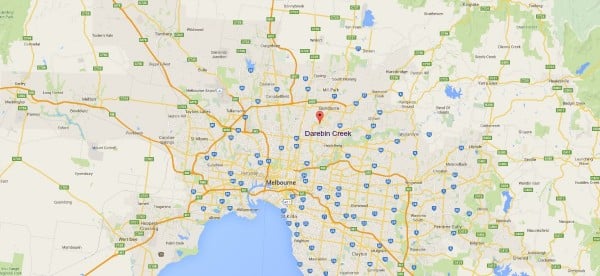 Early Sunday morning a body was found.
A local family who had also once lost a child but had a happier ending - finding their missing child – were the ones to make the discovery.
The baby's body, dressed in a white top with blue and yellow flowers and white leggings, was found less than two kilometres from her uncle's house.
Detective Senior Sergeant Stuart Bailey said the body discovered was found "partially submerged."
At 6am Ms Nikat and her former partner - from whom Ms Nikat was estranged - were informed that their daughter's body had been found.
The toddler's body was taken away for forensic examination on a large stretcher.