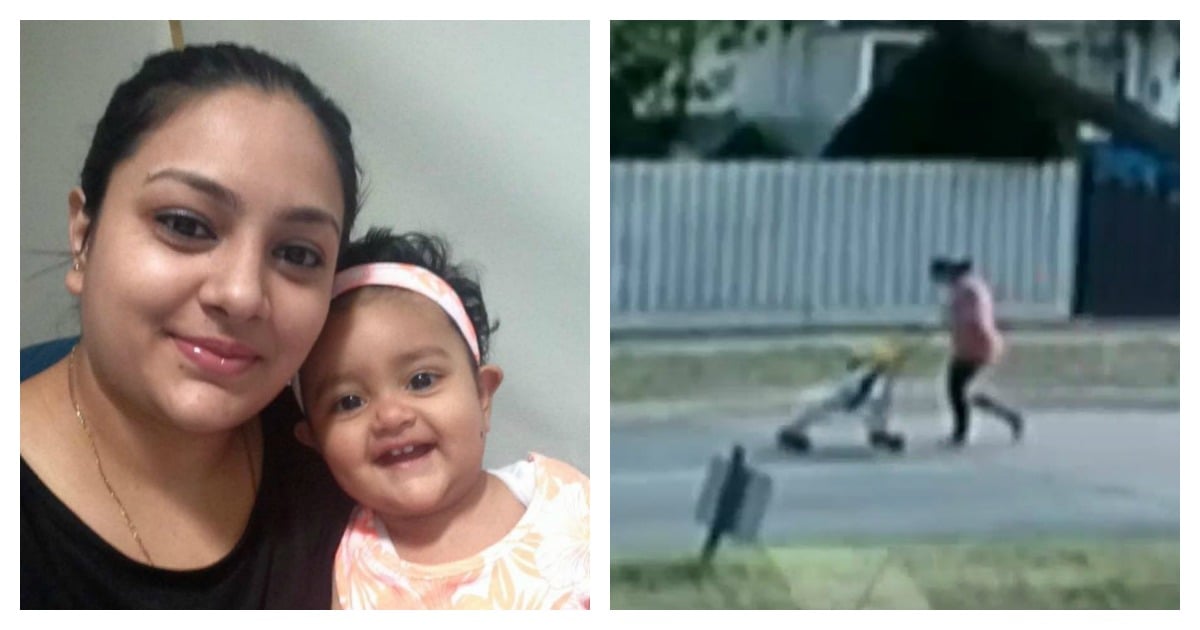 Days of rumours, speculation and investigation, then finally a confession. The mother of Melbourne toddler Sanaya Sahib was charged with the little girl's murder on Tuesday, after chilling CCTV footage was released allegedly showing her returning from Darebin Creek with an empty pram.
The 22-year-old was due to face Melbourne Magistrate's Court this morning for a file hearing, but failed to appear after a doctor and psychiatric nurse concluded it would be harmful to her mental health.
According to police, Ms Nikat made a full confession to Sanaya's murder after being questioned.
She is yet to enter a plea and will remain in custody until her next court appearance in August.
The Heidelberg West community, already shocked by the 14-month-old's death, have been left reeling following news of her mother's arrest. One neighbour, Alex Salonikidis, told The Age she was both relieved and saddened to hear police had Ms Nikat in custody.
"I don't know what's more horrifying, the mother doing it or a stranger," she said. "It's just sad."
Sanaya's estranged father has also expressed his shock. More on Sameer Sahib's reaction here.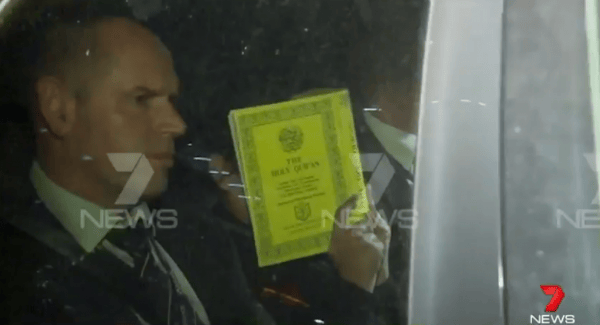 Ms Nikat being taken to the police station. Via 7 News.
The court heard this morning that phone intercepts and CCTV footage from the local area will play a crucial role in the case against Ms Nikat.
The disturbing vision, obtained by 7 News, appears to show a woman pushing a toddler in a pram towards Darebin Creek, where Sanaya's body was found, then returning from the area without the child.
It is expected that police will allege that the woman pictured in the footage is Ms Nikat.
Investigators had held the footage close to their chests throughout the investigation, refusing to comment on whether local cameras had been operational at the time of Sanaya's alleged abduction.
Ms Nikat had initially told police that a man of African appearance had knocked her to the ground and snatched her daughter while they were walking through Olympic Park Reserve on Saturday morning.
The toddler's body was discovered early the following day, partially submerged in nearby Darebin creek.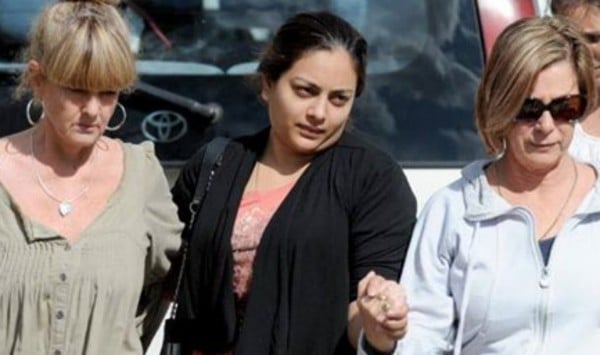 Sofina Nikat being escorted from her uncle's home by police social workers. Via 7 News.
A high-profile investigation saw homicide detectives scaling the surrounding area, before their attention turned to the Heidelberg West home where Ms Nikat had been staying with Sanaya following the recent breakdown of her marriage.
The Perth St home, which belonged to Ms Nikat's uncle, Habib Ali, was searched for four hours on Sunday afternoon during which several bags of evidence were collected by police.
It was also revealed that an ambulance had been called to the home on April 3, after Sananya suffered a seizure.
More on Sanaya's dysfunctional childhood here.