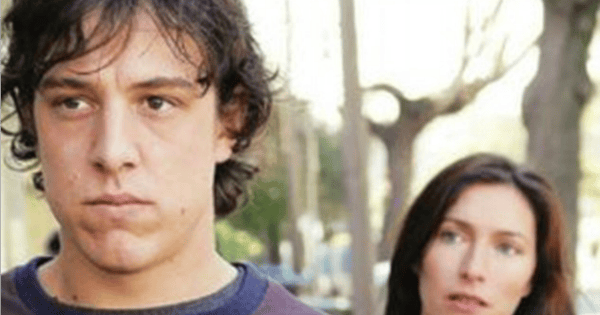 Today, Samuel Johnson announced that he was retiring from acting to dedicate himself to being a full-time advocate for cancer research. 
A few weeks ago, actor, comedian and Mamamia writer Lucy Gransbury has met Samuel Johnson and wrote a thank you note for the way that he has inspired her – and for the work he has done for cancer patients everywhere…
Dear Samuel Johnson.
I read this morning that you said that you are flat broke. Despite the fact you play Mr Meldrum in the series, Molly, you haven't got two cents to rub together (though, this may be because we don't have one cent coins in Australia. But you get me).
For a lot of reasons, this makes me sad. Because you are a great actor, and a well-known one, and still struggling to make ends meet (can financial ends even meet? Who writes these stupid penniless expressions?). Because you have done great things for women in Australia with you breast cancer research. Because you love your sister so damn much, and it makes me bloody teary every time I think about it.
But instead of feeling sad, I want to thank you.
Almost a decade ago, I took part in an acting class that you lead. I was a 19-year-old bright-eyed actor. You were Evan from Secret Life Of Us (bet you're sick of hearing that!). And you were spectacular. Your energy bounced of the walls. You gave even the shittiest of actors insightful, respectful feedback. At one point, you singled me out to work with me, and it was a moment so special to me that I wrote it down on a piece of paper and tucked it into a special box in which I keep my most treasured memories. That memory remains there, next to my first ballet shoe.
I wrote you a card to thank you for the great workshop (look, I know I seemed like a suck-up, but every bloody actor's manual will teach you that 'correspondence is important' and shit like that, so I had to, okay?) and you kindly wrote back, with words so sweet that I still remember them verbatim.