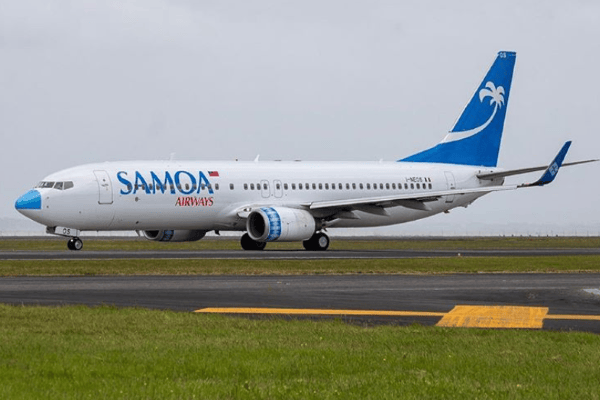 -With AAP
1. Family pleas for better emergency procedures after 9-year-old died on flight.

Just half an hour into a four hour flight from Auckland to Samoa on Boxing Day, a young boy started to panic.
The nine-year-old suffered a severe asthma attack and screamed out that he felt like he was going to die.
Three hours later – and about 20 minutes before the Samoa Airways plane landed – he did.
The boy's family are now speaking out following the Boxing Day tragedy, calling for better procedure to be followed in future emergency cases.
A family spokesperson told the NZ Herald they wonder why the flight wasn't turned around when he initially showed distress.
"We have nothing but praise for the flight attendants, but question whether the pilot followed best practice operational procedures," she said.
"Many are saying that the plane should have turned back for Auckland."
She said the family was told by the pilot about 90 minutes into the journey that it was too late to turn back.
"There's some concern by the family with the accountability so that it doesn't happen to anyone else. The main thing is to push them to review their procedures."
Aviation New Zealand executive officer Bill MacGregor told the Herald that each airline had its own protocol, but an emergency landing was common if there are major medical emergencies.
He said only 30 minutes out, a return to Auckland could've happened. Further in the flight would've require a diversion to Niue or Tonga, both of which are about three hours into the flight.
Following his death, the boy's body was taken back to New Zealand and a family service and funeral was held where his mother spoke of her love for her son.
2. 'He's left everything out there.' Aussie teen's epic Australian Open win.
Alex De Minaur through in five-set epic – but faces a tough third-round opponent #AusOpen https://t.co/ERar2WNvFA pic.twitter.com/KKc41ZfQ5T

— The Sydney Morning Herald (@smh) January 16, 2019