When Sammy Woodhouse was just 14 she became the victim of notorious sex gang ring leader Arshid Hussain. By the time she was 15 she was pregnant with his baby.
Last month, Woodhouse waived her anonymity in an interview with the BBC to speak out about her ordeal, hoping for action to be taken against the professionals who she says failed to help her.
The now 31-year-old has since shared the heartbreaking moment her son asked if he was a 'rape baby'.
When it was first speculated locally that Sammy was a victim of the 'Rotherham sex gang', her son got into the car and asked her "Mum, am I a rape baby?"
She told the panel on Loose Women, a British chat show, that she held his hand and replied: "You're not a rape baby, you're my baby."
"Everyone in Rotherham knew, it was so public, I wasn't the first or last, so there's a lot of people who knew," she said.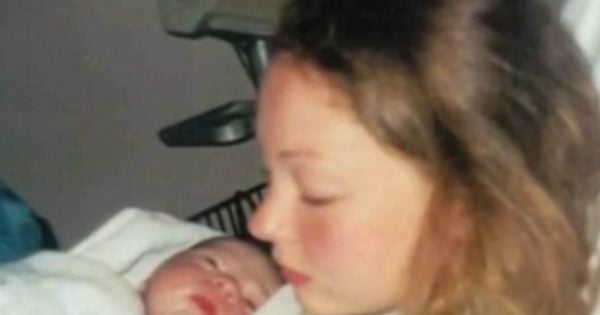 Woodhouse explained that at first she liked all the attention that Hussain, also known as 'Mad Ash', gave her. He told her she was 'clever' and 'beautiful' and made her feel really good about herself.
However, a few months into their relationship – which authorities already knew about – Hussain became physically abusive, controlling and possessive.
"Even when the violence started, he started being very controlling, he said, 'I love you, you made me do that," she said.
Woodhouse recently told the BBC that she believes local authorities failed her when the police said there was nothing they could do because she was consenting.