1. February 11 same-sex marriage plebiscite to go to partyroom today.
Prime Minister Malcolm Turnbull will take a plan for a February 11 plebiscite on same-sex marriage to the Coalition partyroom today.
Yesterday, Cabinet agreed that each side in the debate will be provided with a taxpayer funded $15 million advertising fund, the Yes and No campaigns, getting $7.5 million each.
The question that will be put to voters is: "Do you support a change in the law to allow same-sex couples to marry?"
Under the referendum rules commercial media enterprises, such as television networks, will be forced to carry advertisements from both the "no" and "yes" camps and will not be allowed to pick sides in the debate reports Fairfax Media.
The vote will now hinge on Labor who need to support the legislation in parliament in order for the plebiscite to go ahead.
Yesterday Opposition Leader Bill Shorten appeared to strengthen his argument against the vote. Bill Shorten warned the "no" campaign could drive young people to suicide.
"A 'no' campaign would be an emotional torment for gay teenagers and if one child commits suicide over the plebiscite, then that is one too many," he told Parliament.
2. Former follower of Belle Gibson urges judges to "throw the book at her."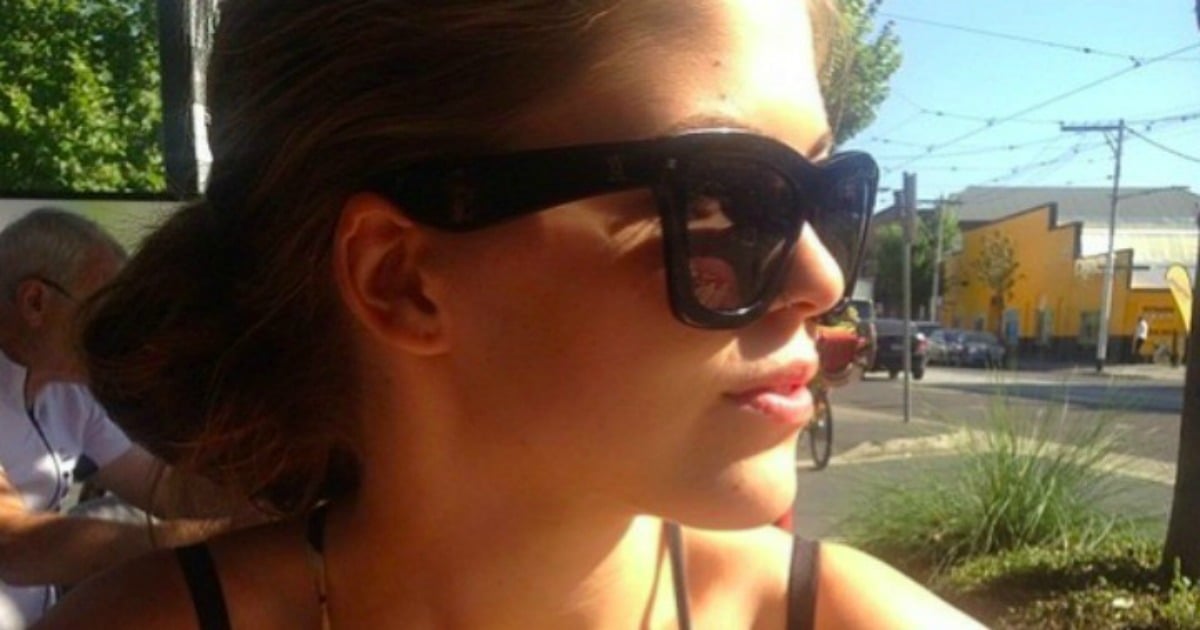 Belle Gibson's case before court today.
A cancer sufferer who once followed Belle Gibson has urged the judge to "throw the book at her" as her case once again comes before the federal court.
"This thief needs to be brought to justice — I really hope she doesn't get off scot-free," the woman known as Ashley told The Herald Sun.
"She needs to pay for her crimes. Pretending to have cancer and ripping all of those charities off and duping all of those people is disgusting."
Gibson's case today returns to the Federal Court.
News Limited reports that Justice Debbie Mortimer initially issued a court order giving Gibson until July 10 to take part in the civil proceedings, saying there would otherwise be "tough consequences".
But Gibson has ignored warnings. She has even failed to file a defence.
The Herald Sun reports that friends told the newspaper Gibson is "hoping it would all go away."
3. Derryn Hinch names convicted child sex offenders in maiden speech.
True to his word, Victorian Senator Derryn Hinch has used his first speech in Parliament to name and shame a number of convicted child sex offenders.
Senator Hinch named just convicted sex offenders currently serving jail time, including Brett Peter Cowan and Adrian Bailey, who murdered Melbourne woman Jill Meagher.
He also named a new case that had just come before the courts in the ACT.
El Salvadorian man Juan Carlos Cruz's "semen was found on the nappy of a two-year-old girl."
"For this disgusting crime, almost incomprehensible to normal people, he was sentenced in Canberra to only three years and three months imprisonment," he said.
Senator Hinch said he would use his time in Parliament to push for a public register of convicted sex offenders.
4. Woman dies on cruise ship, but cruise operators deny it was from gastro outbreak.
A woman has died on a cruise ship off the coast of Queensland. The 79-year-old woman was travelling on the ship with her daughter and grandsons when she became unwell.
Soon after boarding the P&O Pacific Jewel cruise ship from Sydney on September 6, Margaret Carlson became unwell with gastro. Medical staff that she had probably brought the bug onto the ship with her.
Her daughter and grandson also fell ill after boarding the ship reports Fairfax Media.
When the ship was docked at Yorkeys Knob in Cairns on Saturday afternoon Mrs Carlson's family discovered she had died in her room.
Despite another person being airlifted from the ship for illness, a P&O spokesperson denied there was a gastro outbreak.
"An elderly passenger sadly passed away on Saturday on Pacific Jewel and our thoughts are with her family," the spokesperson told Fairfax Media.
"There is no reported gastro outbreak onboard the ship."
5. NRL investigate Jarryd Hayne over video with alleged bikie.
Footballer Jarryd Hayne is being investigated by the NRL after a video emerged purportedly showing him handing $5,000 to an alleged Hells Angel bikie in a video.
Footage obtained by News Limited shows the code hopping Gold Coast Titans player rapping along to a Eminem song in the back of a car with alleged bikie Chris Bloomfield on Saturday night, the day after the Titans loss to Brisbane.
"Haynsey just gave me five grand," Mr Bloomfield says in the video as he shows off a wad of $50 bills.
The camera then pans to Hayne who shrugs his shoulders and says "Cash money fam, cash money".
The NRL Integrity Unit is now investigating Hayne and his association with alleged criminals.
6. Hillary Clinton will likely be back on the campaign trail "later this week".
Hillary Clinton's spokesman said the presidential candidate will likely be back on the campaign trail later this week.
Clinton was diagnosed with pneumonia before her apparent 'fainting' at a 9/11 memorial service.
Brian Fallon told MSNBC that she had no other medical condition.
"There's no other undisclosed condition. The pneumonia is the extent of it."
"I expect that by the middle to the late of the week she'll be back out there on the campaign trail," he said, adding that the campaign will also release fresh medical records to help "further put to rest any lingering concerns" about the former secretary of state's health.
7. Anorexic woman stuck and fighting for life in a Las Vegas hospital.
A young Australian woman with anorexia who travelled to the US on a holiday has been hospitalised after her condition became so serious she collapsed.
Sophie Mould, 21, from South Australia travelled to the US on a holiday ageist the advice of her family.
Her sister told The Daily Mail doctors wouldn't write a letter to say she too sick to travel even though she weighs just 31 kilograms.
Just six days into her trip, whilst visiting Las Vegas, Sophie started to feel unwell and was found by fellow travelers unresponsive on the floor.
She now remains in the ICU having constant seizures, with a chest infection, lung infection and bladder infection, too seriously ill to return to Australia.
Her family have started a fundraising page to help cover the cost of the medical bills.
Do you have a story to share with Mamamia? Email us [email protected]