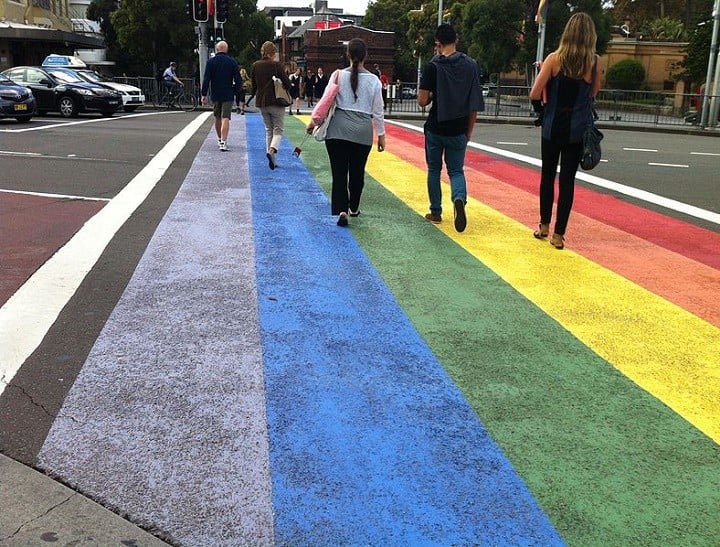 Maybe, just maybe, we're watching Australian history in the making…
Politicians spend a lot of time trying to figure out what is right, what is popular and if there might just be some crossover between the two.
Sadly, our leaders fail us far too often in this regard.
They announce good public policy that is disastrously communicated to the public, rendering it fatal (hello carbon pricing!). Or they make poll-driven, simplistic decisions with worrying social consequences (stop the boats, anyone?).  And all of this happens in the context of tight economic environments, which mean new ideas with genuine merit are left unexplored for fear of the impact on the bottom line.
But rarely, oh so rarely, an issue comes along requiring a political decision that is both right and popular.
Same-sex marriage is one such issue.
Fairfax Media reports today that former Deputy Prime Minister and Member for Lilley, Wayne Swan has shifted his position, declaring "basically, I was wrong". Swan's public change of heart follows that of several other Labor members, leading Australian Marriage Equality to announce that the country is closer than ever before to successfully amending the Marriage Act.
Previous votes to legislate for same-sex marriage in the federal parliament have failed but according to Australian Marriage Equality's count, the current Senate would pass such a bill by one vote. If the Liberal/National Coalition were to allow their MPs a free parliamentary vote, it is likely that twelve more 'yay' votes would also be added to the House of Representatives tally. This would make 72 lower house MPs likely or publicly declared to vote in favour of same-sex marriage, with 76 votes required to pass.
Four votes.
Time to dust off that old copy of How to Win Friends and Influence People.
The Coalition party room is yet to meet and decide if they will allow their members a free vote on the issue; as opposed to binding MPs and Senators to vote against. The decision continues to be delayed, leaving the successful passage of the latest Bill to allow same-sex marriage in doubt. Sadly, 'nearer than ever before' may still ultimately mean 'close but no cigar'.
The below video is a powerful argument for same-sex marriage in Australia. Post continues after video.
Why? Because the views held by those in our federal parliament do not mirror those held by the majority of the electorate.
Community support for allowing gay and lesbian couples to have their relationships legally recognised, is at an all time high. According to Crosby/Textor polling, a whopping 72 percent of Australians support same sex marriage; the majority of those who don't accept that it's probably an inevitable social change.
Spain, Argentina, Iceland, Canada, Sweden, New Zealand, South Africa, Belgium, the Netherlands and much of the United States have amended their laws to permit gay and lesbian couples to marry. And why wouldn't they? The public policy case for same sex marriage is both clear and convincing.