"You've been identified as an extremist," a friend posted to me on social media.
The friend directed me to the Coalition for Marriage website, where I saw the article 'Tonight a test for the extremists of the YES campaign', with a picture of me waving a rainbow flag.
I saw words like 'extremist', 'violent' and 'bully' attributed to me in the article, and I felt my stomach drop.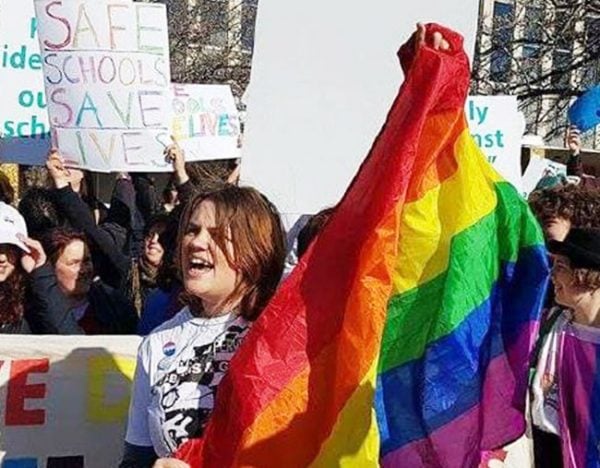 Anybody who knows me would look at that photo and recognise me. What if my employer sees it, and is led to believe that I am an extremist? Or that I'm violent?
Those words do not describe me.
Harmful, inflammatory words like this have very real implications, and they have a real effect on real people's lives. My life.
Me, a 26-year-old public servant living in Canberra. The whole thing felt absurd.
All sorts of accusations are directed at the YES campaign, but I never thought it would be directed at me personally. I've been involved in many peaceful, non-violent rallies on issues such as LGBTIQ rights, asylum seekers and climate change. I see civic participation as an important part of living in a democracy.
Standing in a park, with a sign or flag, saying messages like 'safe schools saves lives' is a far cry from the types of behaviour people would typically associate with 'extremism'.
I don't know where they got the photo from, but I do know the photo was taken at a peaceful counter-rally, where I was supporting the Safe Schools program, an anti-bullying program that teaches young people about sexual and gender diversity.