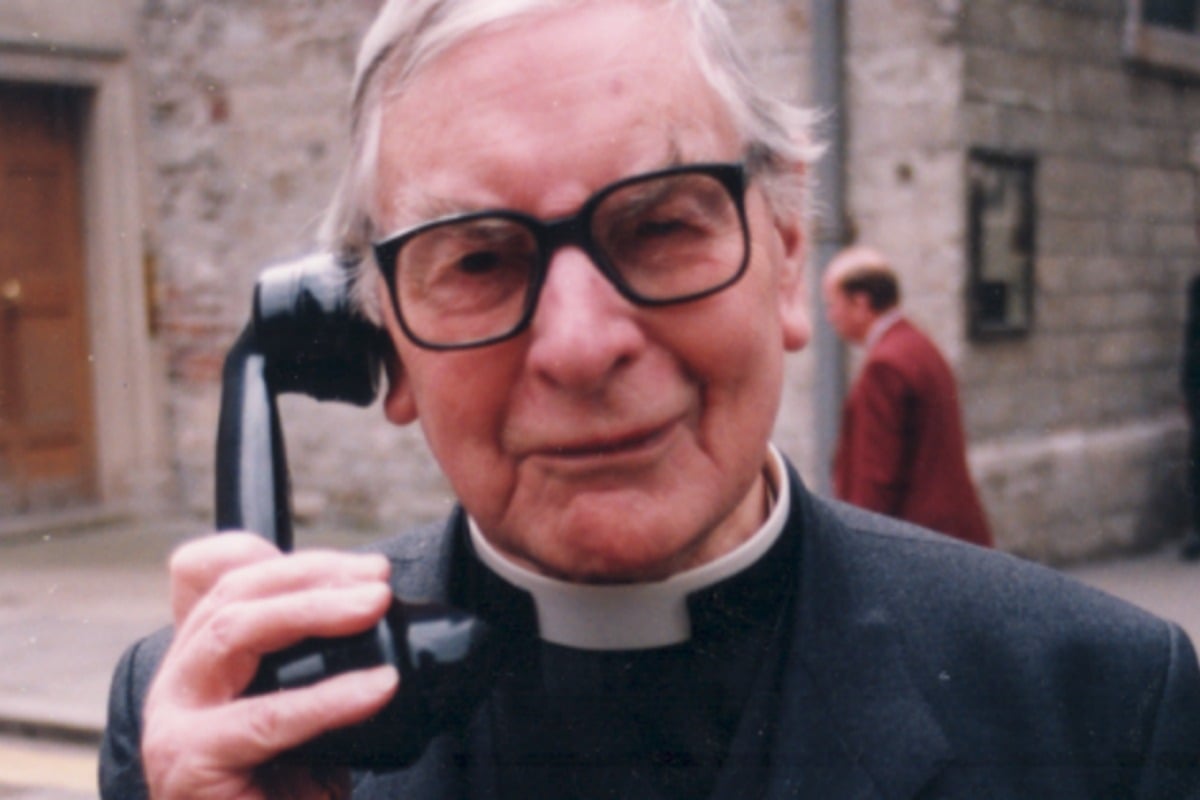 Vicar Chad Varah, a British Anglican priest, never forgot the first funeral he ever led.
It was 1935, and Varah was conducting a funeral for a 14-year-old girl who had died by suicide.
The death devastated her family and the community at large – but for Varah it was the reasoning behind her death that had a "profound affect" on him.
The signs you should go and see a psychologist. Post continues below…
The young girl's period had started, and she had no idea what it was. The 14-year-old was terrified.
She concluded she had contracted a sexually transmitted disease. And then, she ended her life.
For Varah, it was a light bulb moment. He would later say, "Little girl, I didn't know you, but you have changed the rest of my life for good."
No person should ever feel so alone, he thought. Why didn't she have anyone to talk to?
The young man found himself staring at his telephone.
In an emergency, you were to call 999.
But this wasn't a fire. No one was having a heart attack. And to call the police would be counter-intuitive. Suicide, at the time, was a crime.
So, in 1953, Varah founded the Samaritans, the world's first crisis hotline for anyone contemplating suicide. The aim was "to befriend the suicidal and despairing."
He put an advertisement in the paper calling for volunteers from the church to listen to people at their most vulnerable. The movement grew rapidly.
The telephone lines were staffed 24 hours a day, every day of the year, and had a strict code of confidentiality. Even after death, unless otherwise specified, the caller's admissions could not be shared.
Today, the Samaritans is a charity that offers support to people in emotional distress, throughout the United Kingdom and Ireland. Though the name is derived from the biblical passage about the Good Samaritan who helped a stranger – the charity is secular.
There are now 201 branches, with more than 21,000 volunteers.
Since the inauguration of Samaritans, crisis support is available in 61 countries.
Though she only lived 14 years, the young girl who Varah buried in 1935 had a legacy far beyond what she ever could have imagined.
And perhaps if that number had been available to her – then her life would not have ended so prematurely.
If you, or a young person you know, is struggling with symptoms of mental illness please contact your local headspace centre here or chat to them online, here. If you are over the age of 25 and suffering from symptoms of mental illness please contact your local GP for a Mental Health Assessment Plan or call Lifeline Australia on 13 11 14.